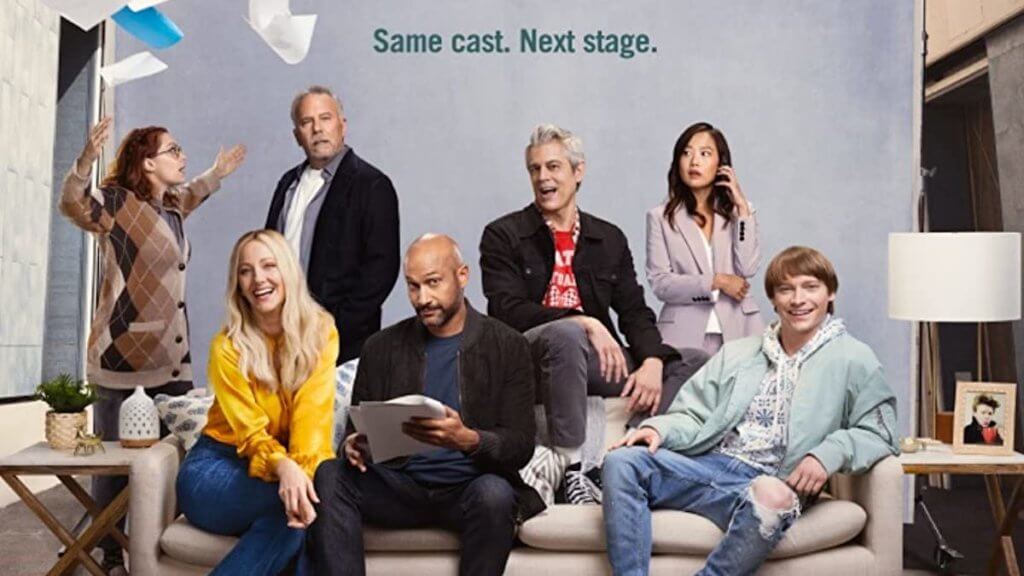 What happens when a nearly two-decade-old sitcom is rebooted in 2022? Some cringing and updating. This is the plot of Reboot, in which a young writer brings together the cast of a popular fictional 2000s sitcom, Step Right Up, for a modern reboot. The dysfunctional cast and original writer have to figure out how to overcome some unresolved issues with each other, as well as how to navigate social media and the fast-changing world of cancel culture that may be less than forgiving of their old tropes and jokes. The new comedy Reboot releases new episodes on Hulu every Tuesday.
Reboot stars Keegan-Michael Key, Johnny Knoxville, Judy Greer, Rachel Bloom, Paul Reiser, Krista Marie Yu, Calum Worthy, and Kristian Flores. Read on to learn how to watch Reboot without cable.
Where To Watch: New episodes of Reboot are released every Tuesday on Hulu.
How Many Episodes: Reboot will have 8 episodes in its first season.
How To Watch: Use this 30-day free trial to Hulu.
How To Watch Reboot
Reboot is being released on Hulu. Not yet a Hulu subscriber? Hulu offers a free trial month and several different monthly plans, as well as one of the biggest Streaming Libraries around. All of them will allow you to watch Reboot, and you can cancel at any time. The plans are listed below:
Hulu (with ads): This plan costs $7.99 per month but provides an annual billing option priced at a discount. This plan is ad-supported.
Hulu (no ads): This plan costs $17.99 per month. With this plan, you get all the movies and TV shows in Hulu's streaming library commercial-free. (Due to network arrangements, Grey's Anatomy, Marvel's Agents of S.H.I.E.L.D., and How To Get Away With Murder will always have commercials).
Hulu is supported on Roku, Amazon Fire TV, Apple TV, Google Chromecast, and more. For more information on the service features and device support, please see our in-depth review of Hulu.