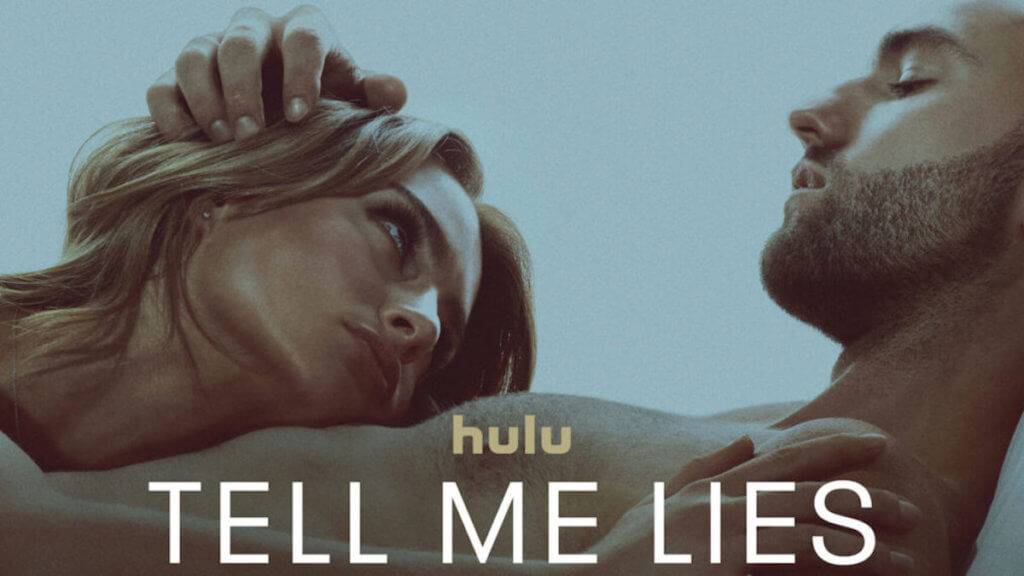 The new series Tell Me Lies premieres on Hulu on Wednesday, September 7 with the first three episodes. The story follows the complex relationship of Lucy Albright (Grace Van Patten) and Stephen DeMarco (Jackson White) over the course of 8 years. A typical college romance begins simply enough, but soon their addictive involvement becomes tumultuous and intoxicating, affecting not just them but also entangling those around them. The twisted, modern love story is based on Carola Lovering's novel, and chronicles the dangers of obsession and toxic relationships. The series also stars Alicia Crowder, Benjamin Wadsworth, and Catherine Missal. Read on to learn how to watch Tell Me Lies without cable.
When Does Tell Me Lies Premiere: Tell Me Lies premieres on Wednesday, September 7.
Where To Watch: Tell Me Lies streams on Hulu.
How Many Episodes: Tell Me Lies will have 10 episodes in its first season.
How To Watch: Use this 30-day free trial to Hulu.
How To Watch Tell Me Lies
Tell Me Lies is being released on Hulu. Not yet a Hulu subscriber? Hulu offers a free trial month and several different monthly plans, as well as one of the biggest Streaming Libraries around. All of them will allow you to watch Tell Me Lies, and you can cancel at any time. The plans are listed below:
Hulu (with ads): This plan costs $7.99 per month but provides an annual billing option priced at a discount. This plan is ad-supported.
Hulu (no ads): This plan costs $17.99 per month. With this plan, you get all the movies and TV shows in Hulu's streaming library commercial-free. (Due to network arrangements, Grey's Anatomy, Marvel's Agents of S.H.I.E.L.D., and How To Get Away With Murder will always have commercials).
Hulu is supported on Roku, Amazon Fire TV, Apple TV, Google Chromecast, and more. For more information on the service features and device support, please see our in-depth review of Hulu.