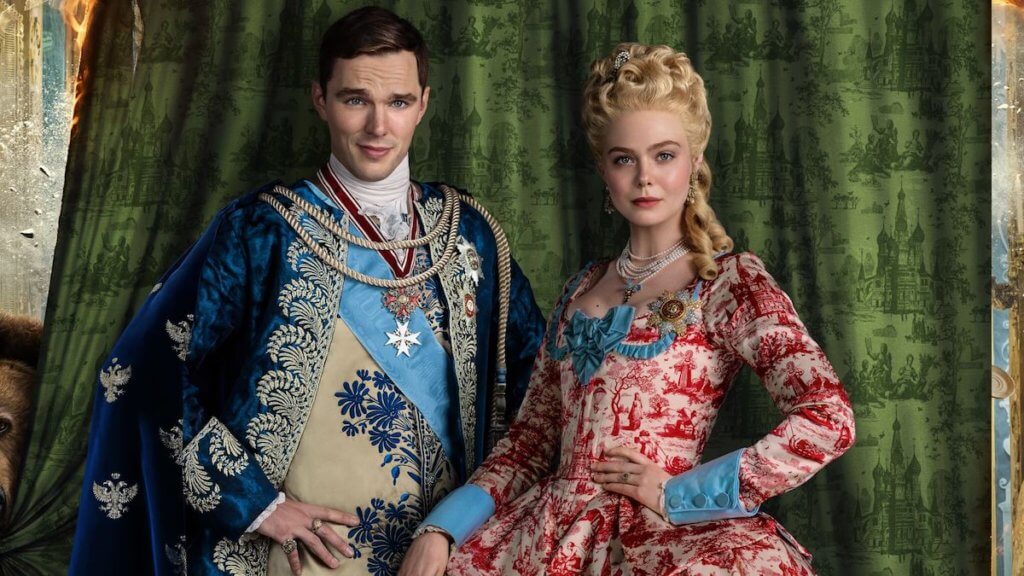 The Great is a lush and satirical period drama that chronicles the rise of Catherine the Great (Elle Fanning) through her marriage to Emperor Peter III (Nicholas Hoult)–and subsequent dethronement of him. Season 2 found Catherine pregnant and taking the upper hand in her coup against Peter. Going into season 3, the pair struggle to address the, um, issues of their marriage, while Catherine experiments with new ways of leadership, and the people begin to feel uneasy with their royal leadership. Read on for how to watch The Great without cable.
When Does The Great Season 3 Premiere: Friday, May 12, with all 10 episodes of Season 3.
How Many Episodes: Season 3 will have 10 episodes
How To Watch: Use this 30-day free trial to Hulu
How To Watch The Great
The Great is exclusive to Hulu, with all ten episodes of the second season available through the subscription service starting May 12, as well as the entire first season on-demand. Not yet a Hulu subscriber? Read on for more.
Hulu offers a free trial month and several different monthly plans. The plans are listed below:
Hulu (with ads): This plan costs $7.99 per month but provides an annual billing option priced at a discount. This plan is ad-supported.
Hulu (no ads): This plan costs $17.99 per month. With this plan, you get all the movies and TV shows in Hulu's streaming library commercial-free. (Due to network arrangements, Grey's Anatomy, Marvel's Agents of S.H.I.E.L.D., and How To Get Away With Murder will always have commercials).
Hulu is supported on Roku, Amazon Fire TV, Apple TV, Google Chromecast, and more. For more information on the service features and device support, please see our in-depth review of Hulu.
About The Great
The Great crosses a lush period drama with a satirical comedy in a fine frivolous fashion. Chronicling the rise of Catherine the Great, the series pairs Elle Fanning and Nicholas Hoult as the outsider queen and her foppish monarch spouse whom she develops dark intentions toward on her path to becoming the longest-reigning woman in Russian history. Wickedly funny if a bit dark, The Great manages to walk a fine line between costume drama and not taking itself too seriously—a feat that snagged it Emmy nominations for writing and directing. Season two is set four months after Catherine launched her coup against her husband. The pregnant Catherine gains the upper hand in her war against Peter, and despite his being still deeply in love with her, she has no hesitations on taking his throne.