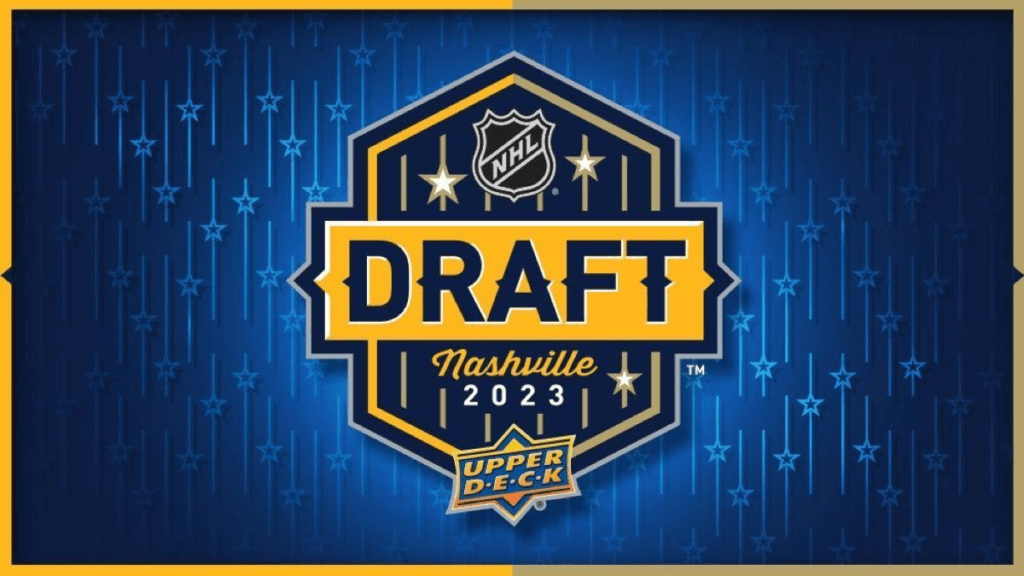 All 32 NHL teams are eager to stock up on new talent in this year's 2023 NHL Draft. Read on to learn how you can watch both days of this year's NHL Draft, even if you don't have cable.
When Is The NHL Draft: The first round is Wednesday, June 28th at 7 p.m. ET. Rounds 2 – 7 will start Thursday, June 29th at 11 a.m. ET
How To Stream The NHL Draft: Both days of the NHL draft will live stream on ESPN+.
Network TV: ESPN will air round 1. Rounds 2 through 7 will air on ESPN+ and NHL Network.
How To Watch The NHL Draft Free: You can watch the entire NHL Draft live using a 1-week free trial to fuboTV's Elite package. The streaming service's Elite plan carries both ESPN and NHL Network in their channel lineup so you can watch live. FuboTV supports all major streaming platforms like Roku, FireTV, Apple TV, Android, iOS, and more.
Stream The NHL Draft on ESPN+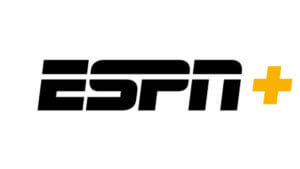 You can watch both days of the NHL Draft with a subscription to ESPN+ and watch through the ESPN app. The ESPN App supports Roku Players and TVs, Amazon Fire TV, Chromecast, Apple TV, Android, iPhone, Samsung TVs, Xbox, and PlayStation.
To add ESPN+ to your ESPN app, follow these instructions:
Download and Open the ESPN app on your mobile or TV device
Click the Settings Gear in the upper right corner
Select "Account Information" then "Log Into ESPN Account." You should receive an activation code.
Visit https://espn.com/activate on your phone or laptop and type in the code.
Log in with your ESPN+ credentials.
You should then get confirmation that your ESPN+ account is linked and see the "ESPN+" tab in the ESPN app.
An ESPN+ subscription costs only $10.99 per month. There is no contract, so you can cancel any time you like. However, you can select a yearly subscription for a discounted rate of $69.99 annually. For more information on ESPN+, see our ESPN+ review.
Watch the NHL Draft Free on FuboTV

FuboTV is an excellent place to watch the NHL Draft. The streaming service carries NHL Network and ESPN, and over 90 channels are offered in its elite package for $79.99/month. However, there is a 7-day free trial so you can watch both days of the draft and if you cancel before the trial ends, you won't be charged.
Below are features included with the FuboTV "Starter" package:
ESPN, NHL Network and more are available in fuboTV's channel lineup
You can watch on ten screens at the same time
1000 hours of cloud DVR storage
The FuboTV app is available on major platforms, including Apple TV, AndroidTV, Roku, and Amazon FireTV.
You can sign up for a 1-week free trial or check out our review of FuboTV for more details.
Other Options to Watch the NHL Draft
Sling TV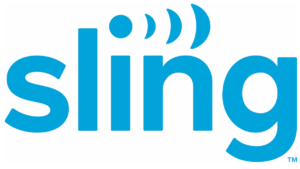 Sling TV provides ESPN and NHL Network so you can watch the NHL Draft without a cable TV subscription. ESPN is only available through Sling TV Orange for $40 per month or by getting both Sling TV Blue and Orange for $55 per month. (not available if you only subscribe to the Blue package). Then add the Sports Extra package for another $11 per month to get NHL Network. Unfortunately, there isn't a free trial to Sling TV.
Sling also offers on-demand, a cloud DVR, and more. The service is supported on all major streaming devices. Read our Sling TV Review for more information. It includes information about what's available on all the Sling TV Channels.
DIRECTV STREAM
You can watch the NHL Draft on ESPN with their "Entertainment" package for $79.99 per month. To watch day 2 of the NHL Draft you will need to upgrade the "Ultimate" package for $119.99 per month to get NHL Network. Check out our review of DIRECTV STREAM for information on all the channels available through the service.
DIRECTV STREAM Features
All DIRECTV STREAM plans include:
the ability to watch on any number of devices at the same time on your home Network 
a cloud-based DVR
channels like ESPN, AMC, HGTV, Discovery, and more
supported on Apple TV, Android TV, Roku, Amazon FireTV, and more
You can try DIRECTV STREAM by signing up for online offer.
NHL 2023 Draft Order
Round 1 – Wednesday
Chicago Blackhawks
Anaheim Ducks
Columbus Blue Jackets
San Jose Sharks
Montreal Canadiens
Arizona Coyotes
Philadelphia Flyers
Washington Capitals
Detroit Red Wings
St. Louis Blues
Vancouver Canucks
Arizona Coyotes (from OTT)
Buffalo Sabres
Pittsburgh Penguins
Nashville Predators
Calgary Flames
Detroit Red Wings (from NYI via VAN)
Winnipeg Jets
Chicago Blackhawks (from TB)
Seattle Kraken
Minnesota Wild
Philadelphia Flyers (from LA via CBJ)
New York Rangers
Nashville Predators (from EDM)
St. Louis Blues (from TOR)
San Jose Sharks (from NJ)
Colorado Avalanche
Toronto Maple Leafs (from BOS via WSH)
St. Louis Blues (from DAL via NYR)
Carolina Hurricanes
Montreal Canadiens (from FLA)
Vegas Golden Knights
Round 2 through 7 – Thursday
Round 2
Anaheim Ducks
Columbus Blue Jackets
Chicago Blackhawks
San Jose Sharks
Montreal Canadiens
Arizona Coyotes
Buffalo Sabres (from PHI)
Washington Capitals
Detroit Red Wings
Detroit Red Wings (from STL)
Detroit Red Wings (from VAN)
Chicago Blackhawks (from OTT)
Buffalo Sabres
Nashville Predators (from PIT)
Nashville Predators
Calgary Flames
New York Islanders
Seattle Kraken (from WPG via WSH)
Chicago Blackhawks (from TB)
Seattle Kraken
Minnesota Wild
Los Angeles Kings
Chicago Blackhawks (from NYR)
Edmonton Oilers
Seattle Kraken (from TOR)
New Jersey Devils
Anaheim Ducks (from COL)
Anaheim Ducks (from BOS)
Dallas Stars
Carolina Hurricanes
Florida Panthers
Minnesota Wild (from VGK via BUF)
Round 3
Anaheim Ducks
Columbus Blue Jackets
Chicago Blackhawks
Nashville Predators (from SJ)
Montreal Canadiens
Arizona Coyotes
Carolina Hurricanes (from PHI)
Arizona Coyotes (from WSH)
Detroit Red Wings
St. Louis Blues
Vancouver Canucks
St. Louis Blues (from OTT via TOR)
Vegas Golden Knights (from BUF)
Los Angeles Kings (from PIT)
Nashville Predators
New Jersey Devils (from CGY via SEA, CBJ)
Arizona Coyotes (from NYI)
Winnipeg Jets
Nashville Predators (from TB)
Seattle Kraken
Anaheim Ducks (from MIN)
Buffalo Sabres (from LA)
Philadelphia Flyers (from NYR)
Arizona Coyotes (from EDM)
Vancouver Canucks (from TOR)
Pittsburgh Penguins (from NJ)
New York Rangers (from COL)
Boston Bruins
Chicago Blackhawks (from DAL via ARI)
San Jose Sharks (from CAR)
Philadelphia Flyers (from FLA)
Vegas Golden Knights
Round 4
Anaheim Ducks
Columbus Blue Jackets
Chicago Blackhawks
San Jose Sharks
Montreal Canadiens
Arizona Coyotes
Philadelphia Flyers
Washington Capitals
Vancouver Canucks (from DET)
St. Louis Blues
Vancouver Canucks
Ottawa Senators
Buffalo Sabres
Montreal Canadiens (from PIT)
Nashville Predators
Calgary Flames
New York Islanders
Columbus Blue Jackets (from WPG via SEA)
Nashville Predators (from TB)
Seattle Kraken
Detroit Red Wings (from MIN)
Los Angeles Kings
Vancouver Canucks (from NYR)
Philadelphia Flyers (from EDM)
Nashville Predators (from TOR)
New Jersey Devils
San Jose Sharks (from COL via SEA)
Boston Bruins
Dallas Stars
Carolina Hurricanes
Florida Panthers
Montreal Canadiens (from VGK)
Round 5
Anaheim Ducks
San Jose Sharks (from CBJ)
Chicago Blackhawks
San Jose Sharks
Montreal Canadiens
Arizona Coyotes
Philadelphia Flyers
Washington Capitals
Detroit Red Wings
St. Louis Blues
Carolina Hurricanes (from VAN)
Ottawa Senators
Buffalo Sabres
Pittsburgh Penguins
Nashville Predators
Montreal Canadiens (from CGY)
New York Islanders
Winnipeg Jets
Nashville Predators (from TB)
Seattle Kraken
Minnesota Wild
Los Angeles Kings
Winnipeg Jets (from NYR)
New York Rangers (from EDM)
Toronto Maple Leafs
New Jersey Devils
Colorado Avalanche
Columbus Blue Jackets (from BOS via MIN)
Dallas Stars
Carolina Hurricanes
Florida Panthers
Arizona Coyotes (from VGK)
Round 6
Anaheim Ducks
Arizona Coyotes (from CBJ)
Carolina Hurricanes (from CHI)
San Jose Sharks
Montreal Canadiens
Arizona Coyotes
Philadelphia Flyers
Seattle Kraken (from WSH)
Detroit Red Wings
St. Louis Blues
Vancouver Canucks
Philadelphia Flyers (from OTT)
Buffalo Sabres
Pittsburgh Penguins
Nashville Predators
Calgary Flames
New York Islanders
New York Rangers (from WPG)
Tampa Bay Lightning
Seattle Kraken
Minnesota Wild
Los Angeles Kings
New York Rangers
Edmonton Oilers
Toronto Maple Leafs
New Jersey Devils
Colorado Avalanche
Boston Bruins
Dallas Stars
Carolina Hurricanes
Florida Panthers
Vegas Golden Knights
Round 7
Tampa Bay Lightning (from ANA)
Columbus Blue Jackets
Chicago Blackhawks
San Jose Sharks
Montreal Canadiens
Florida Panthers (from ARI)
Philadelphia Flyers
Washington Capitals
Detroit Red Wings
St. Louis Blues
San Jose Sharks (from VAN via ARI)
Ottawa Senators
Buffalo Sabres
San Jose Sharks (from PIT)
Ottawa Senators (from NSH)
Calgary Flames
New York Islanders
Winnipeg Jets
Tampa Bay Lightning
Seattle Kraken
Minnesota Wild
Boston Bruins (from LA)
Ottawa Senators (from NYR)
Edmonton Oilers
Pittsburgh Penguins (from TOR)
New Jersey Devils
Colorado Avalanche
Boston Bruins
Dallas Stars
Carolina Hurricanes
Pittsburgh Penguins (from FLA)
Vegas Golden Knights