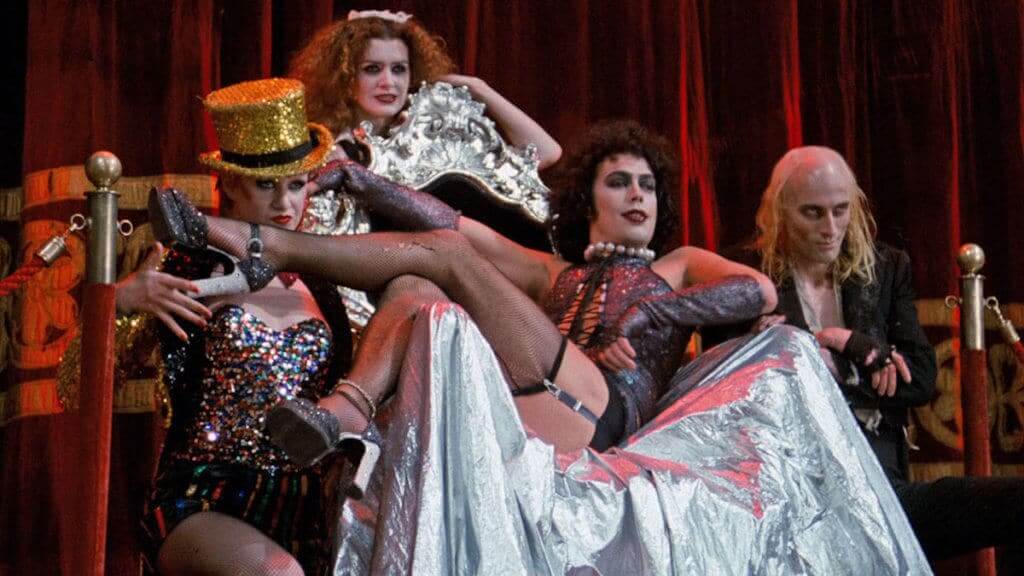 It's hard to believe that The Rocky Horror Picture Show, the iconic cult classic horror musical, celebrates 46 years of midnight screenings this year (it's been 47 years since opening, but the midnight screenings are what made it a cult classic). Part camp, part horror, all delightfully ridiculous, the film is about a naive and uptight couple who find themselves dumped on the doorstep of a creepy castle, and wackiness (including murder, aliens, and bisexuality) ensues. This season the film moves to stream on Hulu, the best place to catch it this Halloween weekend. Read on for how to watch The Rocky Horror Picture Show without cable.
Where to Watch The Rocky Horror Picture Show: Currently streaming on Hulu.
How To Watch The Rocky Horror Picture Show
Watch The Rocky Horror Picture Show on Hulu
Rocky Horror Picture Show is currently streaming on Hulu. Not yet a Hulu subscriber? Hulu offers a free trial month and several different monthly plans, as well as one of the biggest Streaming Libraries around. All of them will allow you to watch Rocky Horror Picture Show, and you can cancel at any time. The plans are listed below:
Hulu (with ads): This plan costs $7.99 per month but provides an annual billing option priced at a discount. This plan is ad-supported.
Hulu (no ads): This plan costs $17.99 per month. With this plan, you get all the movies and TV shows in Hulu's streaming library commercial-free. (Due to network arrangements, Grey's Anatomy, Marvel's Agents of S.H.I.E.L.D., and How To Get Away With Murder will always have commercials).
Hulu is supported on Roku, Amazon Fire TV, Apple TV, Google Chromecast, and more. For more information on the service features and device support, please see our in-depth review of Hulu.
About The Rocky Horror Picture Show
While initially a flop, The Rocky Horror Picture Show was made legendary over the years with interactive midnight screenings (don't forget your toast, rice, and toilet paper). The film, which starred among its cast Tim Curry, Susan Sarandon, and Meat Loaf, is a wild ride from the moment the poor stranded Janet and Brad walk through the doors of Dr. Frank N. Furter's creepy old mansion. As the night goes from weird to unexplainable, the musical journey includes wacky nighttime antics, animating a body, murder, and transexual aliens. Plus, the group dance number "The Time Warp."