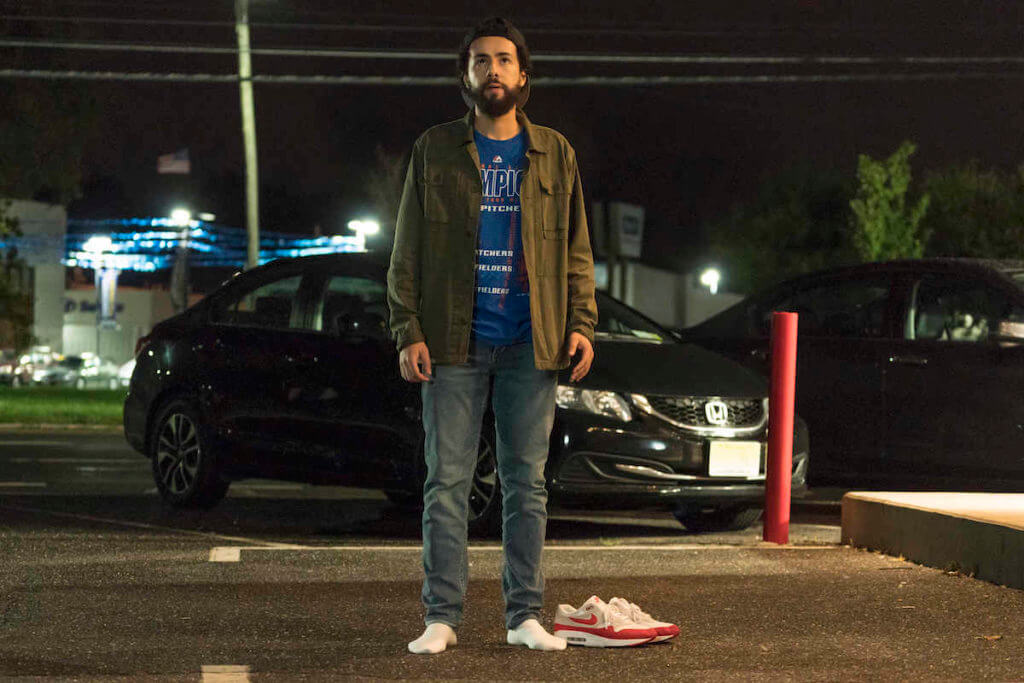 In 2017, a young stand up comedian made his prime-time television debut doing a set on the Late Show with Stephen Colbert, and within days the video had thousands of views. The comedian was Ramy Youseff, who openly joked about his life as a Muslim American, and the stereotypes of his culture and religion. Now, Youseff brings his dry and personal humor to a fresh half-hour comedy series from Hulu, Ramy, set to premiere on April 19.
Ramy follows Ramy Hassan (Youssef), a first generation Egyptian American Muslim in New Jersey, as he struggles on his own spiritual path and to find a balance between his more traditional culture and life as a Millennial American.
While a fictional series, the story pulls frequently from Youseff's own life, and the writer/creator didn't shy from touching on many of his own experiences and personal explorations of religion and moral questioning. Much of his stand-up comedy is based in the culture clash of being a young Muslim American. In his writing, Youseff also doesn't try to idealize the Muslim community, rather tries to show the family and friends on the series as just like everyone else—human, messy, and complicated.
Ramy Youssef has appeared in Mr. Robot and See Dad Run. The series also stars May Calamawy (The Long Road Home), Dave Merheie (Mr. D), Mohammed Amer, Hiam Abbass, Laith Nakli (The Long Road Home, 24: Legacy), and Steve Way.
Ramy was created by Youssef in conjunction with Ari Katcher (The Carmichael Show), Ryan Welch, as well as producers Jerrod Carmichael (The Carmichael Show), A24's Ravi Nandan (At Home with Amy Sedaris, I'm Sorry), and showrunner Bridget Bedard (Transparent).
Ramy Season 1 Trailer:
How to watch Ramy
Ramy premieres on Hulu on April 19, with the full eight-episode season available on release. For new members, Hulu offers a free trial month, and then offers several different monthly plans:
$5.99/month with limited commercials (recent price drop!)
$11.99/month commercial free
$39.99/month commercial free + live TV of up to 50 channels, as well as on-demand feature.
Hulu can be watched through Hulu.com online, as well as apps for Apple TV, Roku, Chromecast, Amazon Fire, Xbox, and mobile devices.
(For a more detailed breakdown of all the features and options from Hulu, check out our Hulu review.)
Check Out How To Get Gigabit Internet and a $200 Visa Prepaid Card
If you enjoyed this article, please Subscribe to our weekly newsletter. It goes out every week and keeps you up to date on information relevant to cord cutters. Subscribing will also inform you on the latest deals out there for internet, streaming, and more.
If this article didn't answer your specific question, check out the Cord Cutting Guide. It provides links to the most important articles in our over 200 pages of content to help you ditch pay TV.
For tips and tricks on cutting the cord and other tech topics be sure to join our Facebook Page and follow us on Twitter @Grounded Reason
.