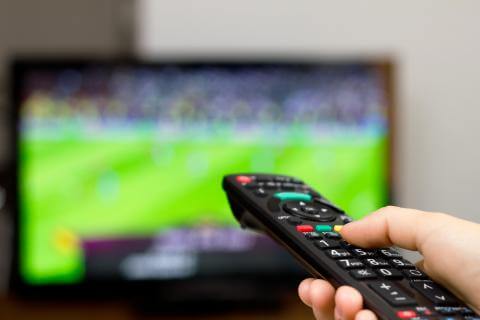 Many bemoan that the sports experience is lacking for those that cut the cord and ditch their cable subscription. Not only do I strongly disagree, but I find more value for those that watch sports without cable TV.
I can have live access to every out of market NFL, NHL, MLB, and NBA game and still save compared to the average cable TV subscription.
Of course, black-out rules apply to nationally televised games and games within your local teams viewing area. However, solutions also exist for those that want to watch their local teams which I'll cover in this article. Read on to learn how to watch sports without cable by crafting the ultimate sports entertainment streaming package.
Update: FS1 and ESPN channels along with a ton of other sports networks are are available through AT&T's DIRECTV NOW for $35 per month. Furthermore, you can have BTN, ESPN, ESPN2, ESPNEWS, ESPN-U, FS1, MLB Network NBC Sports, SEC Network, Tennis Channel and a ton of other premium cable networks for just $50 per month. Another package offers NHL Network and Golf Channels. Check out the deal on their website.
It even starts with a one week free trial. You can also check out our DIRECTV NOW Review for more information.
BTN, ESPN, ESPN2, ESPNEWS, ESPN-U, FS1, NBC Sports, SEC Network, Tennis Channel and a on of other premium cable networks.
If you are interested in watching a specific sport without cable, you can jump to that section using the links below.
Watch ESPN Online without Cable

Sling TV is one of the only ways to watch ESPN without a cable TV subscription. You can stream SportsCenter along with all of ESPNs programing straight to your television.
Furthermore, Sling TV also offers ESPNews, ESPNU, ESPN Goal Line/Buzzer Beater/Bases Loaded, SEC Network, and Universal Sports. You can watch ESPN online, along with tons of other sports action and get a Roku for free with this Sling TV-Roku Offer.
Aside from one of the most comprehensive sports packages on the Internet, Sling also provides access to HBO, AMC, History Channel, A&E, and many more top channels previously only found with a cable or satellite subscription. Sling TV allows you to watch sports online or on most TV streaming devices with no contract required. Read my Sling TV Review for more information. It includes information about what's available on all the Sling TV Channels.
Stream FOX Sports 1 Online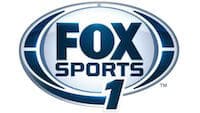 FOX Sports 1 or FS1 is finally available without a cable TV subscription. Like ESPN, it's available through Sling TV. However, it's part of a separate base package than the Sling TV option that provides ESPN. Most will likely chose between the two service options, but is possible to subscribe to both.
FOX Sports 1 is available though Sling TVs Multi-stream "Best of Live TV." Not only can you watch live FS1 Online, but the package provides access to all the FOX Regional Sports Channels. The Regional networks FOX controls are FOX Sports Ohio, FOX Sports West, FOX Sports Florida, FOX Sports South, FOX Sports Midwest, FOX Sports Arizona, Fox Sports Cincinnati, FOX Sports Detroit, FOX Sports North, FOX Sports Prime Ticket, FOX Sports San Diego, FOX Sports Southeast, FOX Sports Southwest, FOX Sports Sun, SportsTime Ohio, and YES Network.
So for all that have been asking, this is the way New Yorkers can stream Yes Network Online without cable. Keep in mind, you have to live within the regional boundary to have access to the FOX Regional Sports Network.
For details on Slings service offerings and the difference between them, check out my review of Sling TV.
MLB
I've put together an in depth review covering MLB, you can catch all the details in my post on How To Watch Baseball Online without Cable.
NFL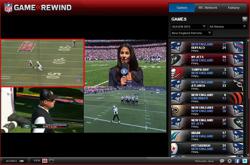 Watching your local NFL team without cable can be done for free with an antenna. Check out the Grounded Reason Antenna Guide to choose the antenna that's right for you.
There are a number of ways to watch NFL games online. For instance, if you are a Verizon Wireless customer, you have access to NFL Mobile for FREE when you have Verizon's More Everything plan! NFL Mobile works on iPhone, iPad, and Android devices. This allows many games to streamed on your mobile device.
I cover Verizon's NFL Mobile app and many other ways for cord cutters to enjoy the NFL in my post on How To Watch NFL Football Without Cable. Check it out for more information.
UFC
UFC is the premiere MMA promoter in the world. In the past few years they have taken the sport to new levels of popularity. After gaining an audience spanning the globe, the sport has finally gained acceptance of mainstream media media outlets and FOX has picked up TV broadcast rights in the U.S. For details on how cord cutters can catch all the mixed martial arts action, check out my post on how to stream UFC online.
Soccer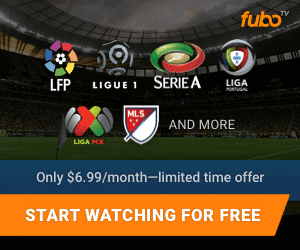 For those interested in International sports like soccer, watching live cricket online, sailing and more I recommend reading my post 'Watch Soccer Online.' It covers great services like Fubo TV and Sling TV and their affordable offering of World Cup class International Soccer. The article also covers MLS soccer from MLS Live and loads of soccer action from Fox Soccer 2Go.
College Sports Without Cable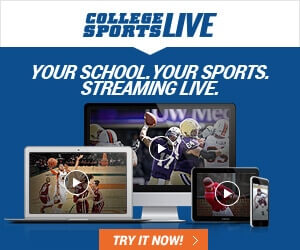 While a TV Antenna will provide you with some local college sports, every college sports fan should have College Sports Live.
College Sports Live provides live games from 75 different schools featuring 30 different sports. They show over 15,000 live events per year including NCAA Championship coverage. However, if your looking to catch the yearly major college sport spectacle otherwise known as the NCAA Men's Basketball Tournament, check out my post on How to Watch March Madness without Cable.
Sling TV with the Sports package is another way to catch college sports without cable as it provides you with ESPN, ESPN U, and SEC Network. Those networks will give you the most important games in college sports. Try Sling for free today!
WWE
WWE has cable TV in the Crossface Crippler with WWE Network. For $9.99 a month you have access to live stream every WWE Pay Per View, replays of Raw and Smackdown, 24/7 live and scheduled programming, original series, documentaries, and more. Watch WWE on Roku, Apple TV, Amazon Fire TV, Playstation 3 & Playstation 4, Xbox One & Xbox 360. Find out how to try it free.
NHL without Cable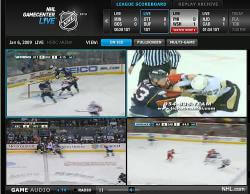 Hockey fans can watch up to 40 out of market games live every week without cable with NHL GameCenter Live. Blackout rules apply to your home market team. For instance, people living in the Baltimore\Washington area won't have access to Capitols games.
However, the in market games can be viewed 48 hours after a game concludes. Much like MLB, hockey fans can listen to their local NHL teams on the radio.
The package costs 99.95 per year, and is stream-able with Apple TV, Roku, Chromecast, and much more.
NBA without Cable
Much like the other sports streaming offerings, you can watch out of market NBA games live with NBA League Pass, but your local team and national games are subject to blackout rules. However, the games are typically available for viewing a few hours after the games conclusion, and there is always the radio if you want a live experience.
The package for all out of market games costs $169 for the year. However, there is a "Choice" option for $125 a year that provides access to 5 team's games for the year (black-out rules are in effect.)
NBA League Pass is supported on iPhone, iPad, Android Phone, Android Tablet, Apple TV, Roku, Xbox 360, Xbox One, Amazon Fire TV, Samsung Smart TV, PlayStation 3, PlayStation 4, PS Vita and Sony Blu-Ray.
NASCAR without Cable
Unfortunately NASCAR doesn't offer a live streaming service yet. However, many of the big races air on Fox and NBC, so all you need is a TV Antenna. You can also check out the NASCAR YouTube Channel as they upload all their races within a Week of the live event.
Golf without Cable
The TV antenna is where you will watch most big PGA tour events. You can also catch live streaming of the Tour on the official PGA website, but they are mostly the events that are available over the air. You may want to pick up Sling TV to catch the Tournaments that air on ESPN and they now offer the Golf Channel, you can sign up for a free trial here.
Black-Out Rules
Black-outs are based on your location. You can easily change your devices perceived location using a Smart DNS or VPN. SmartDNS from Overplay routes your internet traffic through a DNS proxy, making it look as though you are based in another location.
VPN Services like IP Vanish allow you to join virtual networks available at various locations to make regionally blocked content available as well, but have added security and encryption benefits. I go into more detail in my article on how to find the best VPN for your specific needs.
In another article I cover the difference between VPN and Smart DNS technologies. Check them out for more information.
While this may seem complicated, both IP Vanish and Overplay walk you through the setup on various devices and makes using their services simple for everyday users that don't want to get bogged down in technical details.
For tips and tricks on cutting the cord and other tech topics follow Dennis on Twitter @GroundedReason. You can also join the conversation on our Facebook Page
.
Disclosure: Grounded Reason is supported by a small commission for purchases made through some links on this website. I only accept compensation from companies for products I support. I will not accept compensation from companies attempting to sway my review of products. All thoughts and opinions expressed are my own.
If you enjoyed this article, please subscribe in the sidebar to the right and we will notify you when new articles are published. If you are using a mobile device, click subscribe to Grounded Reason to get to the sign-up.