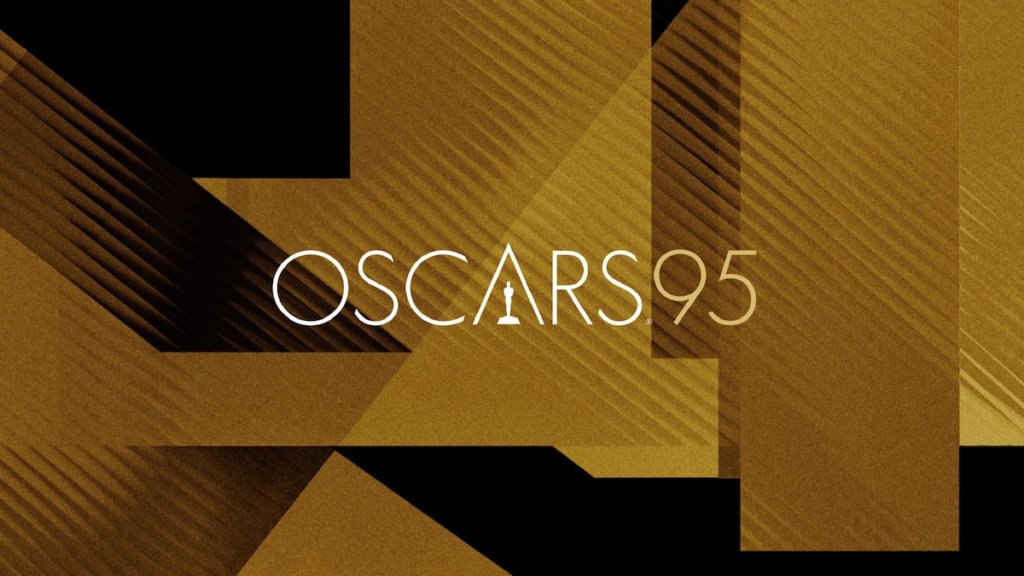 Every year it is clear that more and more mainstream movies are premiering on streaming services in lieu of in theaters, or at least close to the same time as theatrical run. And while many of the big-name titles or award-hopeful films still get a theatre run first, they are rarely kept away from the in-home audience long. This also means that you are more likely to be able to watch most if not all of the major Oscar-nominated titles from the comfort of your own home. Here we break down how to watch the big nominations, what services offer you the most access, and where you might find a few of the more obscure releases before the Academy Awards ceremony this Sunday, March 12.
As things open up and more films stay in the theaters longer, we'll update these listings as streaming release dates are added. Also, check out our piece on how to watch the Oscars ceremony itself.
If you have Netflix, you have a great head start, at least in terms of quantity. The service once again carries more nominated films than any other service, although fewer of the top nominated films than in previous years. Although among the titles already streaming, there are All Quiet on the Western Front, nominated for both Best Picture and Best International Film, and the popular Glass Onion: A Knives Out Mystery, which only took one nomination but is a delightful watch. The next best service for the most nominated films is Max, carrying or pending the arrival of nearly as many films as Netflix. Prime Video and Disney+ also carry a fair share of nominees, with several animated titles on the latter, and a couple have made their way to Hulu, including Best Picture nominee Triangle of Sadness. This year even Paramount+ and Peacock have gotten in on the action with major cinematic releases exclusive to their services.
In addition, we've noted if films are rentable or purchasable, making them available on most major digital rental and purchase sites such as Amazon, iTunes, and similar. Happy viewing, Oscars fans.
How to Watch the Top Nominated films
Everything Everywhere All At Once (11 nominations, including Best Picture) – Showtime
Very well described as an "absurdist science fiction comedy-drama," this mind-bending and genre-busting film wowed audiences and critics alike. Despite its complex story and wild effects, in the end it was a movie with a heart, and the accolades have particularly highlighted the cast, led by the stellar Michelle Yeoh. See how to watch Everything Everywhere All At Once.
The Banshees of Inisherin (9 nominations, including Best Picture) – Max
From the darkly comedic mind of Irish writer/director Martin McDonagh comes a story about two lifelong friends who face the ramification of the abrupt ending of their relationship, starring Colin Farrell and Brendan Gleeson.
All Quiet on the Western Front (9 nominations, including Best Picture) – Netflix
The powerful German-language adaptation of the classic WWI-era novel, told from the German soldier's perspective and dealing with the physical and mental trauma of war, has swept the film circuit and is nominated in both the Best Picture and Best International Film categories.
Elvis (8 nominations, including Best Picture)- Max
Baz Luhrmann's dazzling biopic of The King, particularly how his life was manipulated by manager Colonel Tom Parker, is flashy and saturated and totally Baz, yet won over audiences and most critics, who were particularly charmed by Austin Butler's spot-on performance.
The Fabelmans (7 nominations, including Best Picture) – rentable
It's no surprise that Stephen Spielberg's loosely autobiographical film about a young man falling in love with movies and movie-making in post-war America is raking in acclaim. Hollywood loves films about loving film, and this heartfelt coming-of-age story by one of the biggest names in filmmaking has already snagged the Golden Globe for Best Motion Picture and Director, as well as nominations at most other major awards.
Top Gun: Maverick (6 nominations, including Best Picture) – Paramount+, FuboTV
The surprisingly successful sequel to the beloved 1980s action movie sees the return of Tom Cruise to the airfield and into critics' hearts.
Tár (6 nominations, including Best Picture) – Peacock Premium
This psychological drama stars Cate Blanchett as Lydia Tár, a fictional world-renowned composer and conductor on the eve of recording her masterpiece, when she becomes tangled in scandals involving her inappropriate relationships and begins to see her career topple.
Avatar: The Way of Water (4 nominations, including Best Picture) – in theaters
James Cameron returns to his mystical world of Pandora nearly 15 years after the original film, in this fantasy sequel. While the film had some mixed responses, most audiences and critics were back on board for another trip to this visually stunning world.
Triangle of Sadness (3 nominations, including Best Picture) – Hulu
This dark comedy is the English-language debut by Swedish filmmaker Ruben Östlund, and features a group of the super-rich and famous on a deserted island after their luxury cruise ship sinks.
Women Talking (2 nominations, including Best Picture) – Prime Video
This powerful film from Sarah Polley chronicles the choices a group of Mennonite women must make after the revelation of a series of sexual and physical abuses being perpetrated by the men in their community. Filmed in intimate close-ups and black and white, the film is a powerful statement on women's strength and inner community among themselves in the face of real-life horrors.
Black Panther: Wakanda Forever (5 nominations) – Disney+
Receiving the most nominations of a film NOT nominated for Best Picture, Marvel is on top again with the sequel to the blockbuster Black Panther, which makes a moving tribute to the late Chadwick Bosman, even as it finds a way to move the story forward in his absence. After a Golden Globe for her role, the film also puts Angela Bassett as a frontrunner for an Oscar.
The Whale (3 nominations) – purchasable
The latest from director Darren Aronofsky, and the headliner on Brendan Fraiser's resurgence, this film-based-on-a-play looks at the reclusive life of an obese English professor looking to make amends in his life.
Babylon (3 nominations) – Paramount+
Once again, Hollywood loves Hollywood in this decadent look at the rise and fall of a group of ambitious artists in the 1920s, faced with the excess and depravity of Los Angles and the transition from silent pictures.
The Batman (3 nominations) – Max
With all its nominations in technical and arts, it's not saying much for this latest entry in the Dark Knight franchise, as audiences had mixed reactions to this darker take on the Caped Crusader.
Living (2 nominations) – purchasable
A stand-out role for star Bill Nighy, Living chronicles the final years of a man's life as he decides to step out of his hum-drum day-to-day and take one last crack at making his life memorable.
[showmyads3]
Other Nominated Feature Films
Animated Feature Film
International Feature Film
Documentary Feature
Documentary Short Subject
Short Film – Animated
Short Film – Live Action
Need More Information?
If this article didn't answer your specific question, head over to our Home Page! It will guide you to affordable internet providers, streaming services to meet your needs, information on antennas, and many more tools and resources to help you save money on TV and Internet access.
For the latest news tips and tricks on cutting the cord and other tech topics be sure to follow our Google News Feed, like our Facebook Page and Follow Us on Twitter.
Join Millions of Cord Cutters
*
Disclosure: Grounded Reason is supported by a small commission for purchases made through product links on this website. We do not accept compensation from companies attempting to sway our review of products.