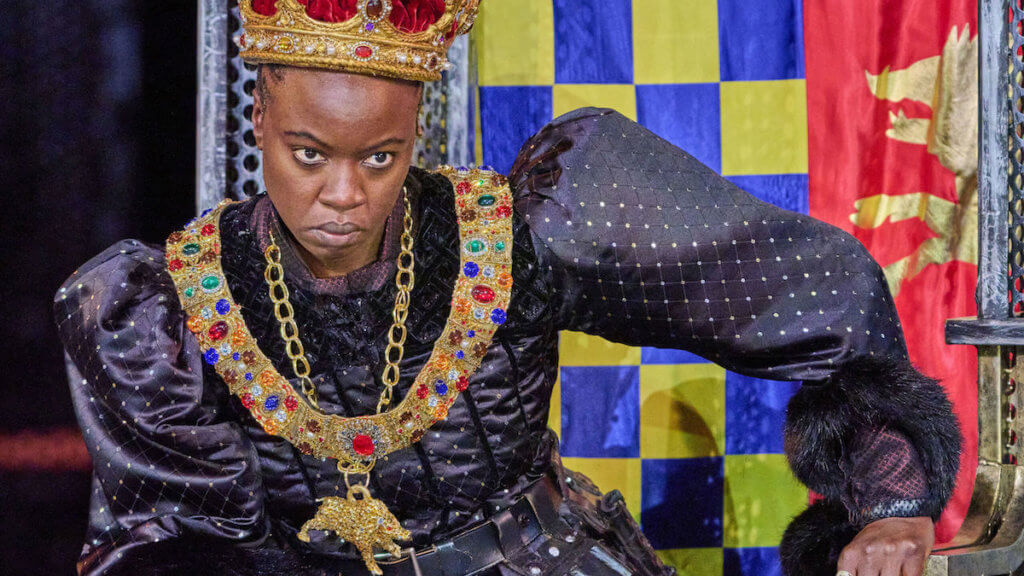 Last summer's production of Richard III at The Public Theater's Free Shakespeare in the Park was a landmark production. The show features Danai Gurira as the titular king in a thrilling production that audiences and critics raved about. Now, that production is viewable through PBS's Great Performances "Broadway Best" series, on Fridays at 9:00 p.m. ET. Gurira brings a rich, energetic performance to the role of the king driven by a lust for power and in possession of murderous charm and ambition. The cast includes Ali Stroker, Rober O'Hara, Gregg Mozgala, Joe Mucciolo, Sanjit De Silva, and many more. Read on for more on how to watch Richard III without cable.
Stream Live PBS Free
You don't need cable to watch PBS. The live local broadcast of PBS streams free in most U.S. TV markets. You can also watch numerous PBS shows like Antiques Roadshow and The PBS News Hour on-demand through the sources covered below. You can also read more in-depth information on each option in our How to Watch PBS Without Cable article.
Watch on The PBS App
While it isn't well advertised, PBS streams the feed of the live local PBS channel of over 125 PBS member stations, so it is likely a live local PBS station streams through the PBS app in your area. Not only can you watch PBS live, but the app also offers over 4000 PBS shows on-demand.
You download the PBS app on the following devices:
iOS
Apple TV
Android
Android TV
Roku
Amazon Fire TV
Samsung Smart TV (Tizen)
Chromecast
Watch PBS With an Antenna
Generally, if you live in a city or the suburbs, you can watch PBS over the air using something as simple as this $25 Flat TV antenna. The free return policy makes it no risk. If it doesn't get the channels you want, you can return it for your money back.
You can see if PBS is available over the air using this FCC page. If the flat antenna doesn't perform to your expectations, then check out the following instructional guides for more details on over the air TV.
Other Streaming Services with Live Local PBS
The following streaming services offer a live broadcast of PBS. Broadcast stations like PBS, ABC, CBS, FOX, and NBC are separated into 210 TV markets in the US. Each streaming service has to negotiate a deal with the station owners in each market to carry the channel, so you have to double-check your local availability.
To watch PBS, use the link in each section to subscribe to a service that offers PBS in your area, download the service streaming app to a streaming device like Roku, Amazon Fire TV, etc. and watch PBS through that services channel guide.
Watch PBS on YouTube TV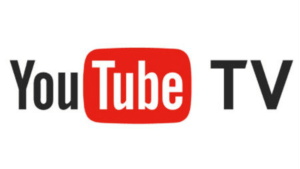 YouTube TV is currently the only live streaming service where you can watch your local PBS station live. YouTube TV offers the live PBS broadcast of over 100 PBS member stations across the U.S. You can see the channels available in your area by entering your zip code on YouTube TV's channel finder.
YouTube TV supports Android, iOS, Apple TV, Fire TV, Chromecast, and more. The YouTube TV app has also returned to Roku devices after settling a dispute between the two companies. Be sure to check out our review of YouTube TV for more information. You can sign up for their free trial.
How Much: $72.99 per month.
Watch Richard III with PBS Passport
Another option for finding PBS shows is to get a Passport membership through PBS. Purchasing a Passport membership for $5/month will give you a much broader variety of PBS shows than the website alone, including those in the Masterpiece series. However, some shows are not available on Passport at all. "America's Test Kitchen," for example, is not listed among the available shows.
PBS Masterpiece on Amazon
Another way to watch major PBS programming is through the Masterpiece channel add-on on Amazon's Prime Video. Also $5.99/month, it offers thousands of Masterpiece and other popular literary titles from PBS.