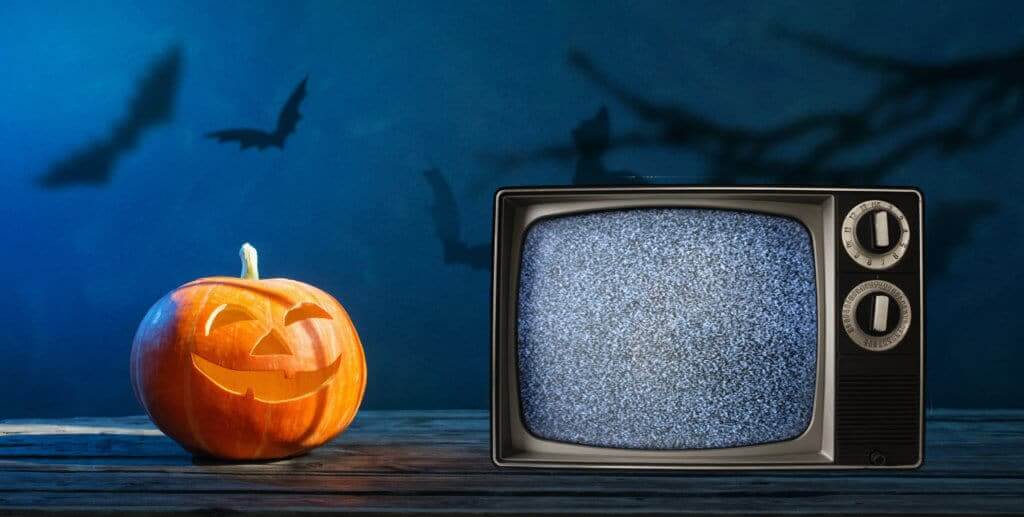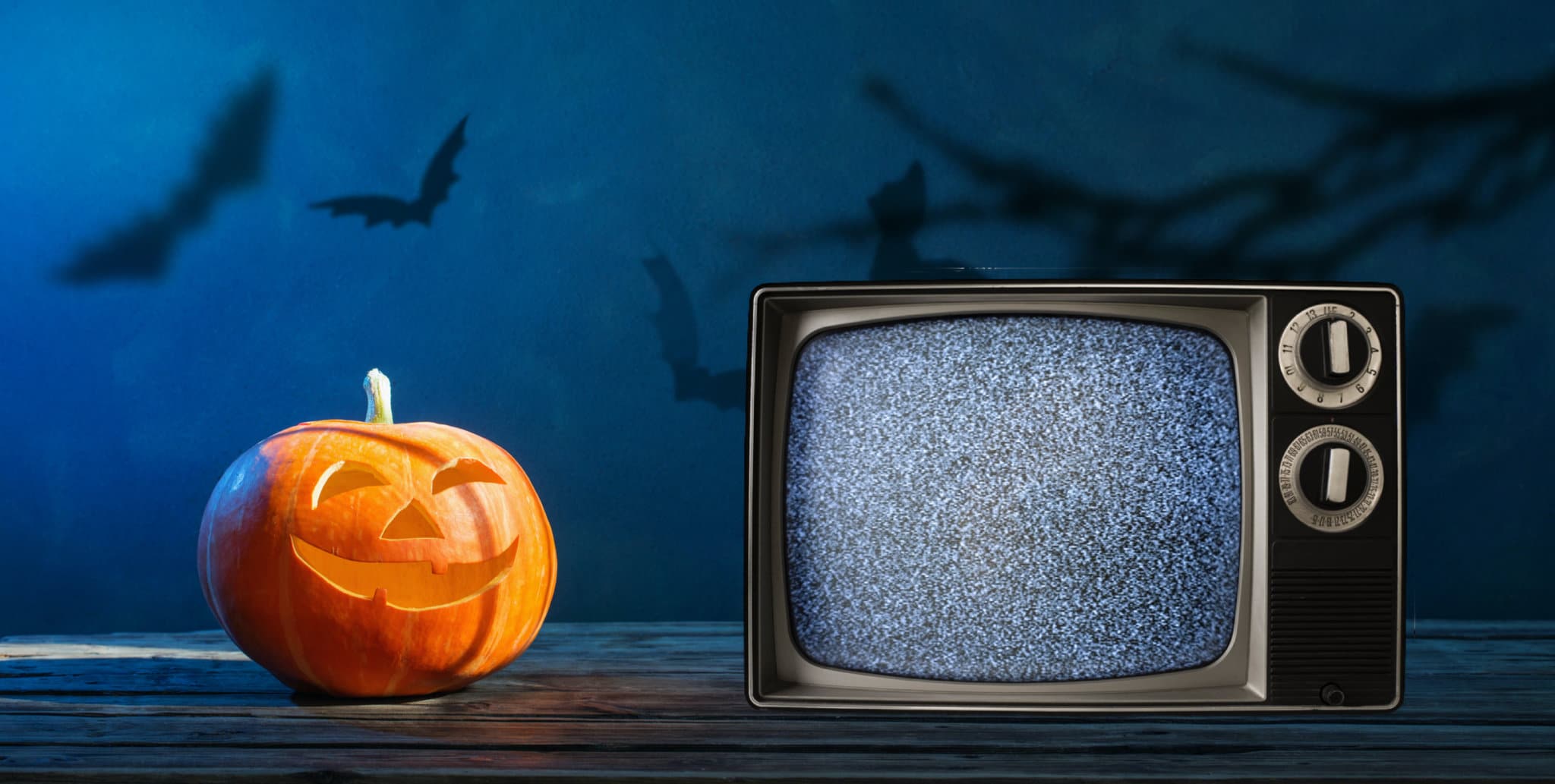 Tis the spooky season, and it's time to hunker down with your scary movie of choice. We've rounded up a list of the top 13 horror films that are available on major subscription streaming services so that you can pick your favorite fright. Every fan has a genre of choice. Whether it is old-school slashers, classic thrillers, jump-out-scares, or vampires and zombies, this list has a little of something for everyone. Pop some popcorn, turn out the lights, and enjoy.
Films are roughly listed by popularity, overall ratings, and a slight personal bias, but we've included the Rotten Tomatoes score, as well as the streaming services available. We've updated it for 2022 with new streaming links and a few new titles.
The Top 13 Horror Movies
1. Parasite (2019) – 99%, on Hulu
More thriller than horror, but still one of the most talked-about films of 2019, this award-winning film from Korean director Bong Joon-ho made history as the first non-English Best Picture Oscar winner. Darkly comedic, with a vicious tense undercurrent, Parasite is a not-so-subtle commentary on class discrimination, focusing on an impoverished family that slowly intertwines themselves into a wealthy household, forming a twisted symbiotic relationship. Trailer: https://www.youtube.com/watch?v=isOGD_7hNIY
2. Night of the Living Dead (1968) – 97%, on Amazon Prime, Paramount+, Peacock TV, Starz, etc
The debut film of the master of zombie film (even though he never initially used the word), George A. Romero's Night of the Living Dead, was both controversial and groundbreaking in its day. The bulk of the film takes place in a solitary farmhouse, where a group of individuals barricades themselves in for a night, waiting out the flesh-eating undead ghouls outside. Alas, things are not safe inside, either….
3. The Shining (1980) – 84%, on HBO Max or TBS via Sling
To this day, The Shining is still near the top of most people's horror movie lists. From "Redrum" to "Here's Johnny," this eerie tale about a writer and his family holed up in an ominous hotel where strange happenings terrorize the family still reverberates in contemporary pop culture.
4. The Exorcist (1973), – 83%, on HBO Max
This supernatural horror film is one of the most famous ever made and is loosely based on actual events. The Exorcist tells the story of a 12-year-old girl's demonic possession and her mother's struggle to get help—eventually in the form of two priests willing to perform an exorcism. From head-spinning and creepy spider-crawling to an iconic staircase tragedy, it is packed with unforgettable cinematic moments. It would go on to inspire four more films and a rumored reboot next year.
The classic Steven Spielberg thriller in which a great white shark devours summer beachgoers in a summer resort town. The town's chief of police and a marine biologist goes on the hunt to figure out the shark's pattern and stop the bloodshed. The smash film set the ideal of "summer blockbuster" and helped establish that cinematic touchstone for decades since.
6. Nosferatu, a Symphony of Horror(1922) – 97%, on Shudder, Kanopy (among others)
One of the earliest vampire films, Nosferatu, is a silent German horror film, which took liberal inspiration from Bram Stoker's Dracula. In fact, it took so much inspiration that, even with significant names changed, the film was sued by the Stoker estate, and all copies of the film were supposed to be destroyed. But the film was truly immortal itself and lived on to become one of the most famous and influential horror films of all time. Not to mention Nosferatu (Max Schreck) became the striking visual of an aged vampire that most people recognize today.
7. Psycho (1960) – 96%, on Peacock Premium
No list of horror and thriller movies would be complete without the "Master of Suspense," Alfred Hitchcock. While several films could be on it, no doubt the most famous, scariest—and most parodied—is Psycho. When a woman on the run stays at the creepy Bates Motel, run by the eerie Norman Bates, she is in for a lot more than she bargained for. From the infamous shower scene to the final reveal, it is still a masterpiece of tension building rarely rivaled.
8. Frankenstein (1931) – 100%/ The Bride of Frankenstein (1935) – 98%, find both on Peacock
The original Frankenstein was the first cinematic appearance of one of horror's most famous monsters and was considered a masterpiece both then and now. The film stars Boris Karloff as the monster, beginning his reign as a king of horror and finally earning him fame, even having made nearly 80 movies before donning the makeup and boots that would become iconic. The first sequel, The Bride of Frankenstein, made just a few years later, would reunite original director James Whale and Karloff and Colin Clive as the infamous Henry Frankenstein. In the second film, considered one of the greatest sequels of all time, the scientist Frankenstein tries to give up his reanimating ways but is lured back to create a mate for his monster.
9. Let the Right One In (2008) – 98%, on Hulu, Kanopy
Aesthetically beautiful and restrained in its storytelling, the Swedish film Let the Right One In takes a fresh approach to vampire stories. This film earned a place on numerous horror movies' top 10 lists and earned recognition as an artistic achievement beyond the horror genre. Lonely and bullied, Oskar befriends the mysterious new girl next door, Eli, only to be drawn into a series of brutal deaths and secrets when he discovers her true nature. It's a surprisingly intimate story of friendship, childhood loneliness, and the darker side of human nature. Let the Right One In walks the line of being both brilliant horror and beautiful filmmaking. (Also, check out the new Showtime series adaptation.)
10. Alien (1979) – 98%, Aliens (1986) – 97% – on Starz (first four films in the franchise available)
Horror is not all zombies, demons, and serial killers. Terror can lurk beyond the stars as well, as Ridley Scott showed us with Alien, the story of a commercial spaceship crew who encounters a deadly alien that wreaks havoc on their ship. There is a hot debate on whether the original or the first sequel (by James Cameron) is the superior film, but both are top on the list of science fiction thrillers and launched a franchise that keeps coming back 40 years later.
11. Halloween (1978) – 96%, on Shudder, AMC+
Terror lurks behind every street corner in this suburban slasher flick, which featured the cinematic debut of Jamie Lee Curtis and established her as a leading "scream queen" of the era. Halloween is the ultimate scary classic, and the birth of Michael Myers, the mask-wearing slashing psychopath who returns to his hometown after 15 years in an asylum for murder. Read our guide for watching all of the Halloween films here.
12. Rosemary's Baby (1968) – 99%, on Starz, Showtime
Easily one of the most famous psychological thrillers, Rosemary's Baby is still terrifying today—especially to expectant mothers. When the young Woodhouse couple moves into a New York apartment building with a questionable past, they are quickly befriended by an older couple next door. Before long, Rosemary (Mia Farrow) is expecting, but the Woodhouses find themselves wrapped in a supernatural horror of Satanism surrounding the baby.
13. Hereditary (2018) – 89%, on Kanopy, Showtime
Dark and unsettling, Hereditary follows the unraveling of a family after the death of the family matriarch. Toni Collette gives one of her strongest performances as a woman grieving her mother's death, who begins to discover terrifying secrets about their ancestry. As a dark fate closes in on them, the family struggles with inherited trauma, madness, and the supernatural in a chain reaction of horrific disasters.
Need More Horror?
A few honorary mentions that almost made the top 13… in case you needed a few more scares.
Classic Horror Movies
Invasion of the Body Snatchers (1956) – 98%, on Paramount+ / and 1978 version – 93%, on HBO Max
It's not often that a remake of a classic film becomes as iconic as the original. Still, the 1978 remake of the hit 1956 thriller of the same name is one of the exceptions, and both versions of the film are considered pinnacles of the science-fiction horror genre.
The Texas Chainsaw Massacre (1974)- 89%, on Showtime
Perhaps still to this day considered one of the most shocking, powerful, and terrifying films ever made, it features the iconic Leatherface, his depraved Texas clan, and the poor strangers who stumble upon them.
Carrie (1976) – 93%, on Shudder, AMC+
Stephen King's horror story of a bullied teen's latent superpowers violently unearthed after a brutal prom night prank.
New Horror Twists
The Witch (2016) – 90%, on Kanopy, HBO Max
A terrifying period drama not for the faint of heart that follows a Puritan family who is left to survive alone deep in the woods.
Midsommar (2019) – 83%, on Showtime
One of the most talked-about films of the year when it came out, Midsommar is about a couple traveling to Sweden for a fabled midsummer festival that quickly turns from an idyllic retreat to an increasingly violent and bizarre competition hosted by a pagan cult.
Cult Horror Classics
The Evil Dead (1981) – 95%, rental only / Evil Dead 2 (1987) – 95%, on IndieFlix / and Army of Darkness (1992) – 87%, on Peacock
These are the first three films in the Evil Dead humor-horror franchise, which introduced audiences to the weird and wacky brain of Sam Raimi and his charismatically silly leading actor Bruce Campbell. The Evil Dead is ranked as one of the top cult films of all time, one of the most successful independent films, and the best horror films ever.
The Fly (1986) – 92%, on HBO Max
With the perennial quirky appeal of Jeff Goldblum and the recent internet phenomenon of a certain fly, don't be surprised if this gruesome classic is a big hit this spooky season.
Shaun of the Dead (2004) – 91%, on Peacock TV
The top-of-the-line zombie-comedy that breathed life into the genre (hah!) and launched a trilogy of Edgar Wright-helmed Simon Pegg and Nick Frost comedies.
Need More Information?
If this article didn't answer your specific question, head over to our Home Page! It will guide you to affordable internet providers, streaming services to meet your needs, information on antennas, and many more tools and resources to help you save money on TV and Internet access.
For the latest news tips and tricks on cutting the cord and other tech topics be sure to follow our Google News Feed, like our Facebook Page and Follow Us on Twitter.
Join Millions of Cord Cutters
*
Disclosure: Grounded Reason is supported by a small commission for purchases made through product links on this website. We do not accept compensation from companies attempting to sway our review of products.