The Mandalorian returns to Disney+ for season 3. Mando is returning home to Mandalore to reckon with his past. However, it looks like he gets a little more than he bargained for, as Season 3 will focus on some heavy fighting over the Mines of Mandalore. This season is full of jetpacking Mandalorians battles. There are also appearances from Bo-Katan (Played by Katee Sackhoff of Battlestar Galactica fame), Moff Gideon (Giancarlo Esposito), and Greef Karga (Carl Weathers). We get a long look at Grogu, so he will be back this season. There is also a scene with several lightsaber-wielding Jedi, so it's likely Rosario Dawson will be back as Ahsoka Tano this season as well. The two Anzellan (that's Babu Frik's Star Wars race) creatures in the image above also make an appearance this season.
I've been recommending the show to friends and family that don't even enjoy Star Wars, and they love the show. With that in mind, let's go over how to watch this season of The Mandalorian, along with how to watch seasons 1 and 2 if you need a refresher.
Where To Watch The Mandalorian: Seasons 1 and 2 of The Mandalorian are available on Disney+ right now. New Episodes of season 3 will be available as they air. You can sign up for Disney+ for a cost starting art $7.99 per month, but there are several options to choose from. You can cancel at any time. See our review of Disney+ for more information on the streaming service.
Watch The Mandalorian on Disney+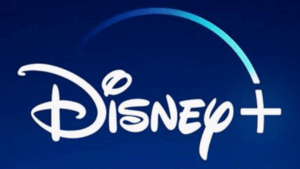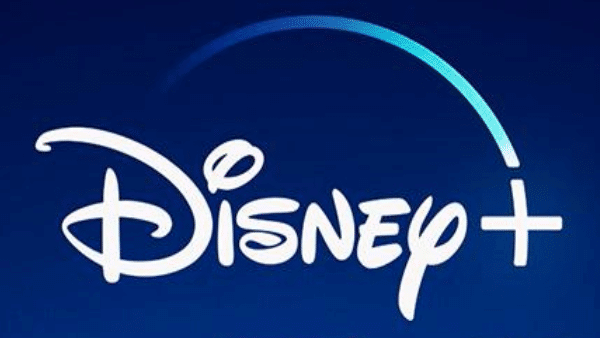 For Star Wars fans, The Mandalorian alone is worth picking up the Disney+ streaming service. The timeline takes place about five years after the fall of The Empire in Return of the Jedi.
Disney+ is a streaming hub for fans of Marvel, Star Wars, Pixar, and more. Here are some of the highlights:
The entire Disney Movie Vault
Every Pixar Movie and shorts
Star Wars movies and TV shows
New Marvel, Star Wars, Disney, and Pixar movies will stream exclusively on Disney+
Nearly 500 movies and 7500 TV episodes in all.
A ton of Muppets Content
Original Shows and more which we will cover later in this article
If Star Wars isn't your thing, this show may still interest you. It's very high production for TV, well written, and where else are you going to catch a sci-fi western with action and intrigue? You can watch past episodes of The Mandalorian right now by signing up for Disney+.
Disney+ has quite a few pricing options. Each offers the same Disney+ library of shows and movies with slightly different features. I list each below:
Disney+ Basic: Costs $7.99 per month but contains about 4 minutes worth of ads per hour of viewing.
Disney+ Premium: Costs $13.99 per month but eliminates the ads and allows you to download Disney+ TV shows and movies to watch on the go.
Duo Basic: Provides access to Disney+ and the Hulu Streaming Library for $9.99 per month. In this plan, both services contain ads.
Trio Basic: Provides access to Disney+, ESPN+, and the Hulu Streaming Library for $18.99 per month. In this plan, all three services contain ads.
Trio Premium: Provides access to Disney+, ESPN+, and the Hulu Streaming Library for $24.99 per month. In this plan, Disney+ and Hulu are ad-free, while you still have ads with ESPN+. This tier allows you to download content and watch on the go with all three services.
The service supports Roku, Roku TVs, Android, iOS, Amazon Fire TV, and more. See our article on Disney+ for more information.
Why Watch The Mandalorian
Star Wars has been a part of my life from as early as I can remember. We had a copy of Star Wars on VHS before adding "A New Hope" to the title in 1981. I watched it so often; the movie had that bent distortion at the top of the screen you would get from the tape being worn down. However, I didn't mind.
Like my VHS tape, the galaxy developed in that first Star Wars was rough, gritty, and worn down. The universe felt "lived-in." Nothing was clean. Everything was dusty, damaged, and dirty. We are watching a farm boy navigate a world full of rogues with blasters slung low. I remember thinking as a child, "Star Wars is Space Western."
Disney+ (Disney's streaming service) takes us back to that Western feel in The Mandalorian's season 1 opening scene. The show opens with the title character, a bounty hunter in the style of Boba Fett, getting the "you ain't from around here, are yea" treatment in a desolate space saloon. I don't have to tell you what happens next. From there, the show continues in the western theme, with mysterious outlaws, a broken law, hints of tribal Mandalorian lore, and a mystery bounty.
While a space-western could result in a cheesy disaster in the wrong hands, writer Jon Favreau and director Dave Filoni handle the show masterfully. The 40-minute run-time of episode 1 flies by leaving the viewer with an intriguing cliff-hanger, making you crave the next episode. The first episode launches us into a new take on a familiar universe that does the original trilogy justice. Those who hang on for the 8 episode journey won't be disappointed and will want to jump right into the second season. I can't wait for March 1st to see what is in store for season 3.