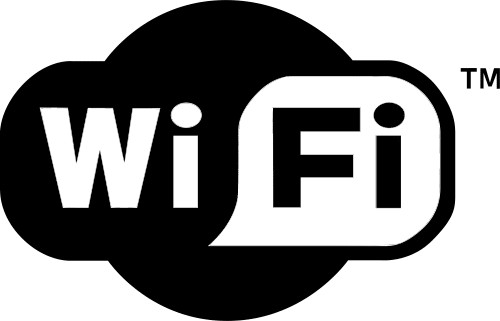 Just this week, an independent communications regulator in the UK launched a Wi-Fi checker app for home use.  In the press  release they sited Christmas lights as a cause of Wi-Fi speeds. Well, it only took a few minutes for that little nugget to go viral, and everyone is blaming Netflix buffering on O Tannenbaum.
Truth be told, Christmas lights can cause Wi-Fi interference if your Christmas lights use un-shielded wires. However, the effect is so minimal; it is unlikely to make a difference.
In most instances where a Christmas tree is causing an issue with your Wi-Fi signal, it's more likely due to the tree being in front of the router rather than the Christmas lights. However, that's true of anything you stick in front of your router.
If you are having issue with your Wi-Fi network, don't blame the Christmas tree. Try this tips and tricks instead.
Place your Wi-Fi Router for Maximum Effectiveness
There quite a few things that could affect your router's performance based on where you place it in the house.  When placing your router be sure to do the following:
Put it on the top floor in the center of the house. Radio waves tend to travel better down than up.
Keep the router away from microwaves, cordless phones, baby monitors and other devices that operate on the 2.4 GHz frequency.
Make sure nothing is blocking you are routers antenna. Don't hide your router in a cabinet, or behind furniture. It will impede the signal.
Optimize the Layout of Your Network
There are many ways you can configure your home network to improve the Wi-Fi signal in the house. I go into more detail on optimizing your network in this post on the best wireless router under $100, but in short, you can do the following:
Eliminate congestion by putting stationary devices like Roku or a PC on a wired Ethernet connection. The more crowded your Wi-Fi network is, the worse it will perform.
Modern routers operate on both 2.4 GHz and 5 GHz frequencies. Put newer devices on the 5 GHz band, if they are capable of using it. This is another way to alleviate congestion.
Increase Wi-Fi Coverage by adding more Wi-Fi access points or signal repeaters.
Choose the Best Wi-Fi Channel
This really pertains to the 2.4 GHz frequency, as the Wi-Fi standard utilizing the 5 GHz frequency operates better when managing its own channels. While I expect routers, operating on the 2.4 GHz spectrum to do the same this is not always the case.
Your router typically divides the 2.4 GHz spectrum into 12, 20 GHz channels. These channels overlap with one another, but there  are 3 channels that overlap less than the others. Those are channels 1, 6, and 11.
I recommend experimenting with those channels to see if your signal improves. You may have a neighbor utilizing one of those channels, so it may take a little experimentation.
To adjust the channel, check you routers documentation on the manufacturer's website. It should be well documented.
If you have any other tips or suggestions for improving Wi-Fi, please leave them in the comments. Let's help everyone avoid taking down their Christmas tree early this year.
Need More Information?
If this article didn't answer your specific question, head over to our Home Page! It will guide you to affordable internet providers, streaming services to meet your needs, information on antennas, and many more tools and resources to help you save money on TV and Internet access.
For tips and tricks on cutting the cord and other tech topics be sure to join our Facebook Page.
Join Millions of Cord Cutters
Disclosure: Grounded Reason is supported by a small commission for purchases made through some product links on this website. We do not accept compensation from companies attempting to sway our review of products.