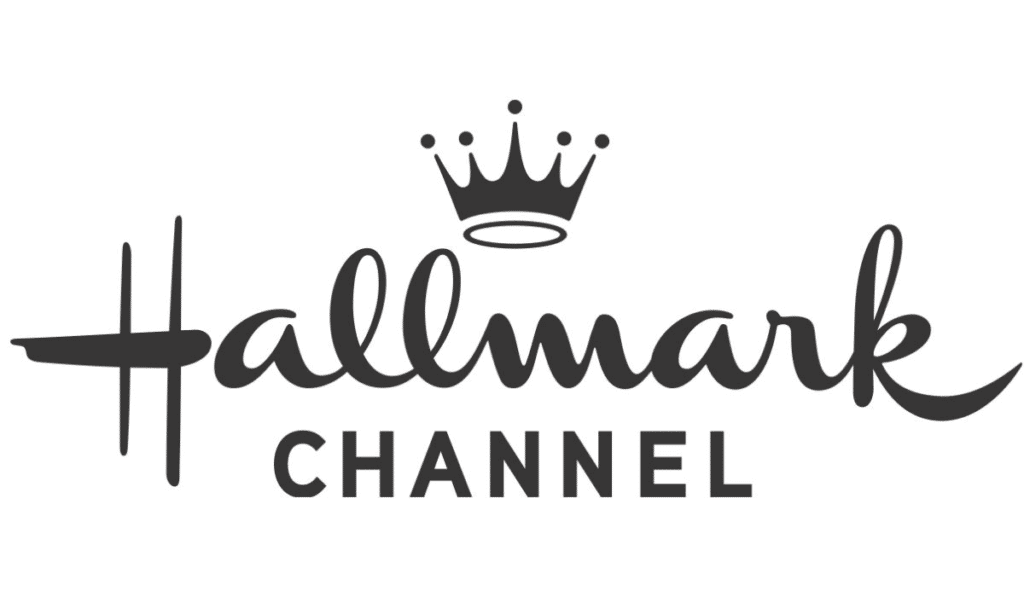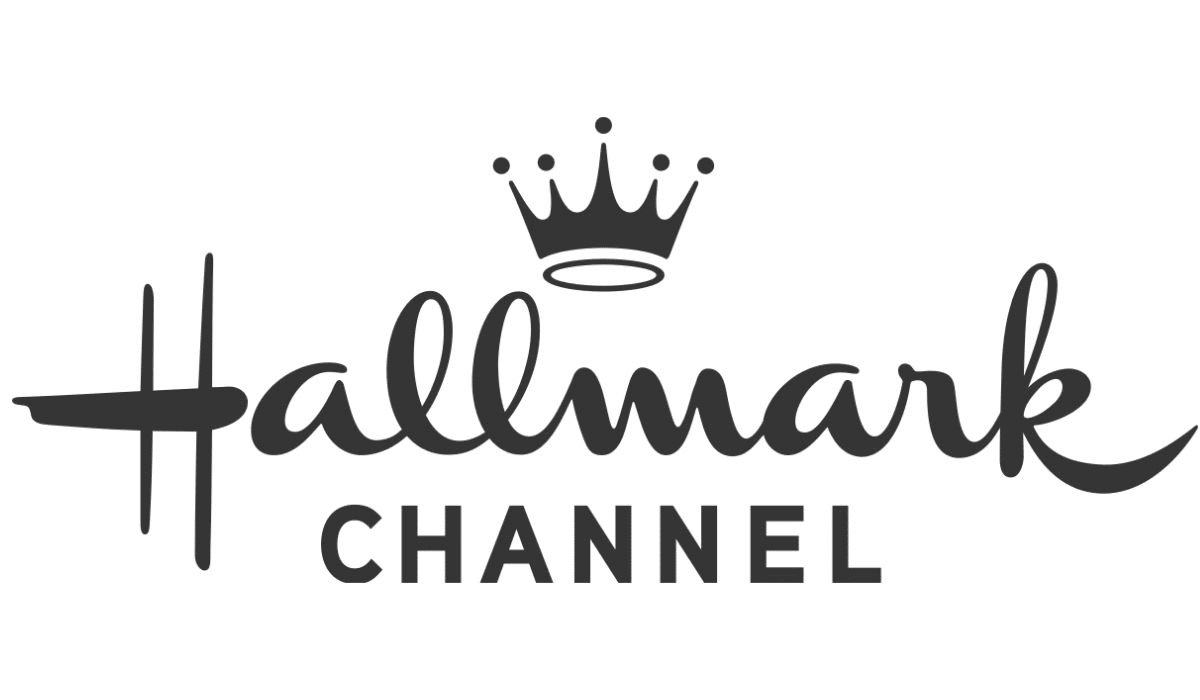 Yes! You can watch Hallmark Channel (and Hallmark Movies and Mysteries) on your TV with a streaming device, mobile device, or even watch on a web browser.
How To Stream Hallmark Channel
The same Hallmark Channel on cable TV can be watched over the internet using a streaming services. These services carry the same channels you see on cable, at a more affordable price with no device fees. You can even use these services to stream Hallmark on your TV with a device like Roku, Fire TV, or other streaming devices. You can also watch on your mobile device or web browser if you like.
While we cover every streaming service that carries Hallmark Channel in this article, I wanted to show you how easy it is to stream The Hallmark Channel. Here are the steps.
Try a free trial to one of the streaming services that offers Hallmark (services like Philo, Sling TV, Vidgo, FuboTV, and more)
Download the streaming service's app to your supported device (iPhone, Android phone, Roku, Fire Stick, etc.)
Log in to the app
Start watching Hallmark Channel.
It's really that easy.
Best Solution: Sign up for a 1-week free trial to Philo. Hallmark is included in Philo's Channel lineup. If you continue Philo after the free trial, the service is only $20 per month. Read on for more information.
Streaming Services with Hallmark Channel
The streaming services that carry Hallmark Channel are Philo, Sling TV, Vidgo, FuboTV, AT&T TV, and FrndlyTV. With them, you can watch The Hallmark Channel, just as if you had cable. Information on those services and how to sign up for each is listed below. Unfortunately, The Hallmark Channel is not available through YouTube TV or Hulu Live TV.
Hallmark Channel on Philo TV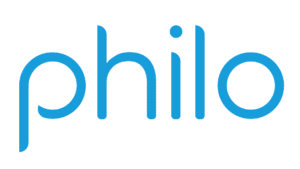 Philo TV is an online streaming service that works like a basic cable package over the internet. Philo cuts costs by neglecting sports and other high-cost content to provide some cable network favorites for only $20 per month. Philo's Live TV Channels include The Hallmark Channel, Hallmark Drama, and Hallmark Movies & Mysteries in their lineup. You can check out their service through this 1-week free trial.
Philo is currently supported on Mac and PC on a web browser, Apple iPhone and iPad (running iOS 9 or newer), Android phones and tablets (running 5.0 or later), Fire TV, Apple TV, Chromecast, and Roku.
To Watch Hallmark Channel live through Philo, do the following:
Go to the free trial signup
Enter your mobile phone number and tap "Get Started"
Enter your payment info and tap "Subscribe"
Tap the link texted to your phone and tap the "Confirm Sign-Up" button
Start watching Hallmark Channel
For information on what's available on Philo check our guide to Philo TV.
Watch Hallmark with a Free Trial to Philo
Watch Hallmark on Vidgo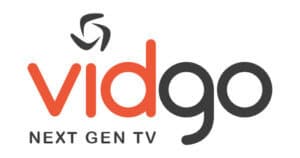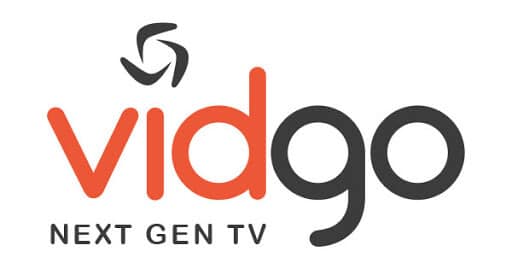 Vidgo is a newer streaming service that offers fairly competitive pricing over other live streaming services. Vidgo includes Hallmark Channel in its Core package and over 60 different channels. New customers can sign up for the Core Plan for $55 per month.
Vidgo doesn't force you into a contract, so you can cancel any time. They do offer promotions, and you can cancel the service at any time.
We have the full details in our guide to Vidgo's live streaming service.
Hallmark Channel on Sling TV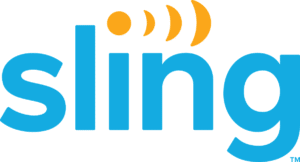 You can also watch Hallmark Channel and Hallmark Movies & Mysteries with Sling TV. However, it's not part of either the Sling TV Blue or Sling TV Orange base packages. (See our Sling TV review for details.) Instead, both channels are part of their "Lifestyles Extra" add-on package for an additional $6 per month. Sling TV starts at $35 per month, so you can start enjoying the Hallmark Channel online and many other channels for $41 per month. That subscription includes:
Sling TV offers promotional pricing and there is no contract so you can cancel anytime.
Hallmark Channel on FuboTV

FuboTV is a streaming service that provides access to quite a few pay-TV channels. You can watch the channels live as they would air on cable TV, and you can record programs on their cloud DVR. They provide both Hallmark Channel and Hallmark Movies & Mysteries as well as over 80 other channels as part of their base package.
All this is included with the base package. You can test out the service with this 1-week free trial. After the free-trial, it's $64.99 per month. There is no commitment, so you can cancel at any time. A subscription to fubo includes:
FuboTV is also a great option for Hallmark Channel as the Hallmark Channel app accepts your FuboTV login credentials. This will allow you to use the Hallmark Channel app on your iOS, Android, Roku, or Apple TV devices.
Check out my full review of FuboTV for more information.
Hallmark Channel on FrndlyTV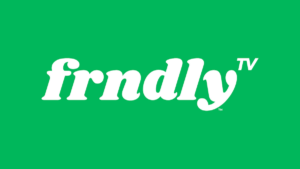 FrndlyTV is a budget service that offers live Hallmark Channel, Hallmark Movies, and Hallmark Drama along with 9 other channels like Game Show Network, QVC, and The Weather Channel. A subscription to FrndlyTV costs $5.99 per month and includes a cloud DRV. FrndlyTV supports Roku, iOS, Chromecast, Android, and Amazon Fire TV.
Hallmark Channel on AT&T TV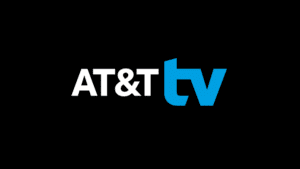 As shown in our review of AT&T TV, you get access to Hallmark Channel as part of the AT&T TV "Entertainment" package for $69.99 per month. A subscription includes:
You can check out everything this service offers by signing up on their  promotional page.
Other Streaming Services
Below are questions we get regarding Hallmark Channel and other streaming services.
Is Hallmark Channel on Hulu?
No, Hallmark Channel is not available on Hulu's live TV service at this time. We do have a review that contains a full list of channels on Hulu Live TV if you need more information.
Is Hallmark Channel Available on YouTube TV?
No, Hallmark Channel is not available on YouTube TV at this time. Please see our full list of channels on Youtube TV for more information.
Is There A Hallmark Channel Subscription
Hallmark doesn't offer a way to subscribe directly to Hallmark Channel. However, a subscription to some of the streaming services above will allow you to log into the Hallmark Channel Everywhere app. This app works on streaming devices like Roku, Amazon Fire TV, iOS, Android, and more. Through the app, you can watch Hallmark Channel live and view some Hallmark Channel movies and TV shows on demand. Your login credentials from the following subscription services will allow you to log in to the Hallmark Channel app:
| Subscription | Cost |
| --- | --- |
| Philo | $20/mo |
| Vidgo | $55/mo |
| fuboTV | $64.99/mo |
Using The Hallmark App on Roku and Other Devices
Once you subscribe to one of the channels above, you can watch by downloading the Hallmark Channel Everywhere app (see FAQ for details) to your streaming device. When prompted for a TV provider, use your username and password from one of the participating streaming services above. Below are the steps I used to unlock the Hallmark app on Roku. Other streaming devices and TV everywhere apps have a very similar process.
Go the channel store or app store on your device. On Roku, it's called the "Channel Store."
Search for the Hallmark Channels Everywhere app, add it to your device, and then open it.
In the app, select "Login" from the top right of the menu.
Your Roku device will then show you an activation code and a URL.
Using a computer or mobile web browser, go to the URL provided
You will then be asked for a TV provider and a username/password. I'm entering the username and password I use for Philo.
Once you sign in, your TV screen will refresh. You should now have access to all the video content the Hallmark Channels Everywhere app provides.
Watch The Hallmark Channel Free
Six of the streaming services that carry The Hallmark Channel offer a free trial. You can take advantage of those and watch free Hallmark Channel for over a month or longer if you use different email addresses. Let's look at the free trials available.
By picking up each streaming service and dropping it before the free trial expires, you can watch The Hallmark Channel free for about 38 days. That's well over a free month of The Hallmark Channel! It's almost enough time to watch the entire Countdown to Christmas. Plus, it will give you a good idea of which streaming service you like best if you decide to keep one.
Hallmark Movies Now
Not to be confused with the Hallmark Everywhere app, there is also the Hallmark Movies Now streaming service. This service shows select favorite Hallmark Movies on demand. The service was formally called "Feeln". Now, it's been completely rebranded as a Hallmark's movie streaming service. This service doesn't air the movies currently airing on Hallmark, just a selection of previously-aired movies.
You can sign up for Hallmark Movies Now on their website for $5.99 per month with no commitment. However, you can save a little money by signing up for 1 year for $59.99 (about $4.99 per month). Hallmark Movies Now is supported on Roku, Apple TV, Fire TV, various Android TV devices, Samsung and Sony smart TVs and Blu-ray players, Xbox One, iOS, Android, and Chromecast.
For information on watching other TV channels online check out: How To Stream Specific TV Channels
Need More Information?
If this article didn't answer your specific question, head over to our Home Page! It will guide you to affordable internet providers, streaming services to meet your needs, information on antennas, and many more tools and resources to help you save money on TV and Internet access.
For tips and tricks on cutting the cord and other tech topics be sure to join our Facebook Page.
Join Millions of Cord Cutters
Disclosure: Grounded Reason is supported by a small commission for purchases made through some product links on this website. We do not accept compensation from companies attempting to sway our review of products.