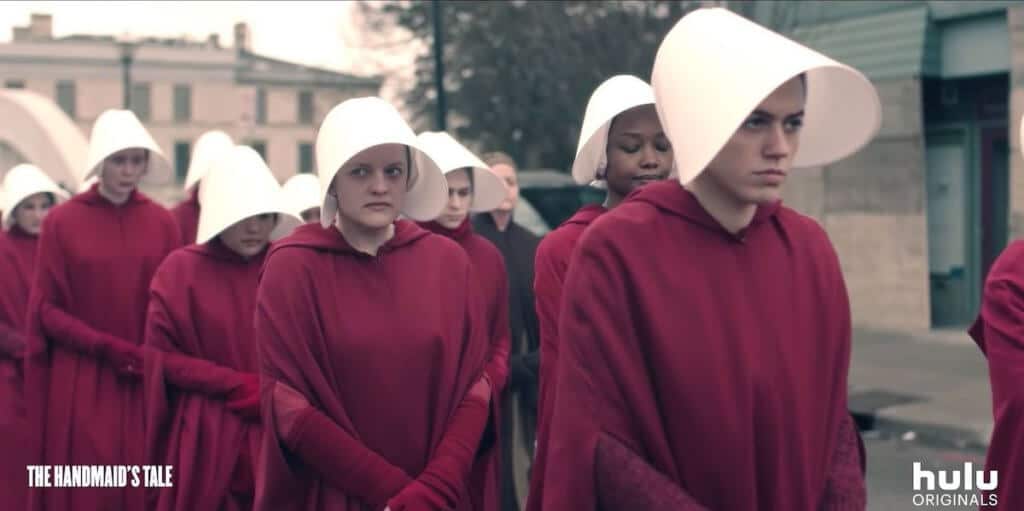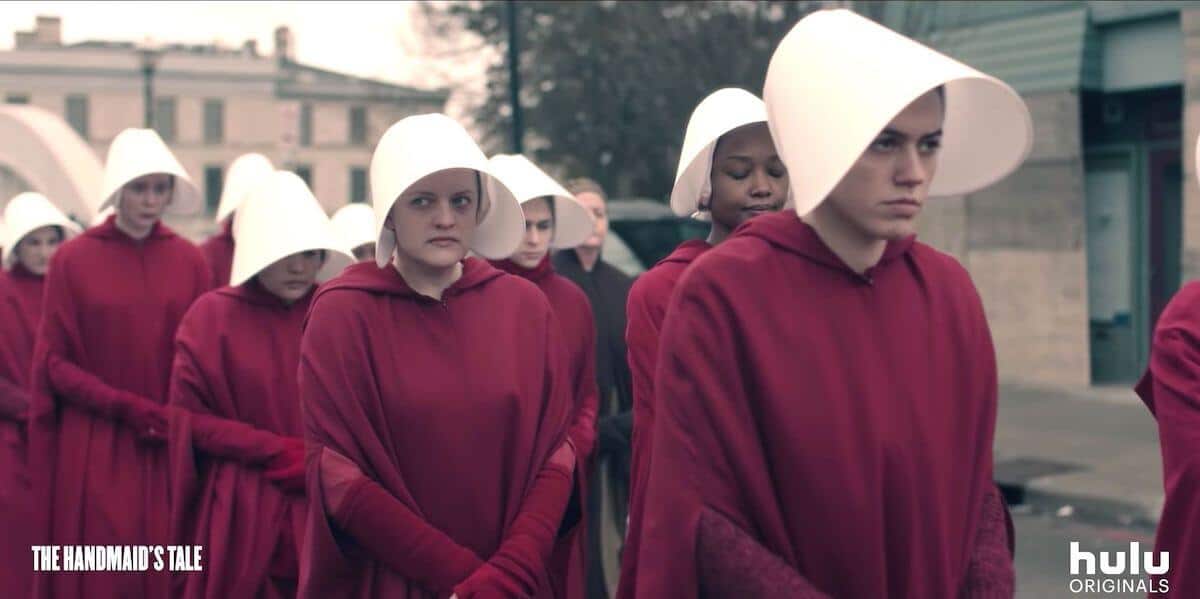 Season three of The Handmaid's Tale premiers on Wednesday, June 5th. If you read our review of The Handmaid's Tale, you know we are very excited to see what June is going to do after the riveting conclusion last season. Judging by the trailer below, we are in for a very stressful watch.
Watch the New Season of The Handmaid's Tale
The Handmaids Tale is a Hulu original series so you can only find it on Hulu. In fact, we rated it one of the best Hulu Original Series you can watch. So if you want to watch you will need to choose one of the Hulu services plans below.
Hulu offers a free trial month and several different monthly plans. All of them will allow you to watch The Handmaids Tale latest season. The plans are listed below.:
$5.99/month with limited commercials (recent price drop!)
$11.99/month commercial free
$39.99/month commercial free + live TV of up to 50 channels, as well as on-demand feature.
Hulu is supported on Roku, Amazon Fire TV, Apple TV, Google Chromecast and more. For more information on the service features and device support please see our in-depth review of Hulu.
Catch Up On The Handmaids Tale
If you are looking to catch up on Seasons 1 and 2 of The Handmaids Tale, you can do so through any of the Hulu subscriptions listed above. However, if you want to see if you like the show before diving into a Hulu subscription, past seasons are available on Amazon Prime Video for $9.99 for each season. The links to purchase both seasons are below.
Season 1 of The Handmaid's Tale
Season 2 of The Handmaid's Tale

Dennis is the editor in chief at Grounded Reason. Before writing about using technology to save you money he spent 20 years working in Information Technology.

Latest posts by Dennis Restauro (see all)
If you enjoyed this article, please subscribe to our weekly newsletter!. It's free and goes out every week to keep you up to date on articles we publish to Grounded Reason. Subscribing will also inform you on the latest deals out there for internet, streaming, and more.
Check Out These Hot Articles!