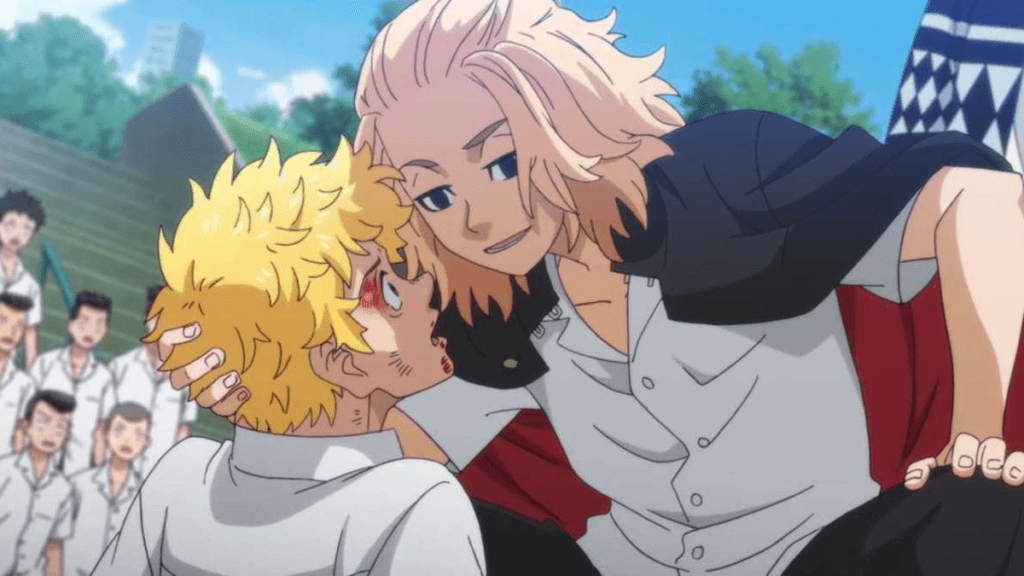 Tokyo Revengers is an anime adapted from the Japanese manga series of the same name written and illustrated by Ken Wakui. The first season of the show has been available on Crunchyroll, and season 2 just arrived for U.S. viewers on Hulu starting January 7, with new episodes being released weekly.
The story follows Takemichi Hanagak, a young 26-year old having trouble finding work and at a pretty low point in his life when he learns his middle school girlfriend, Hinata, along with her brother, Naoto, were murdered by a notorious gang. Soon after, an accident teleports Takemichi 12 years into the past, where he warns a young Naoto of the exact date Naoto and his sister are killed. Takemichi is then teleported back to the present day, where Naoto is now alive, but his sister is still dead. Takemichi continues to time-hop every time he and Naoto shake hands allowing Takemichi to relay information to the younger Naoto and then return to the present to see what has been altered. The story is so good that it's already been adapted into a live-action film released in Japan in July of 2021. Read on to learn more about where to watch this riveting anime.
Where To Watch Tokyo Revengers Season 1: The full first season is available on Crunchyroll free with ads, and ad-free for Crunchyroll Premium subscribers (14-day free trial).
Where To Watch Tokyo Revengers Season 2: Tokyo Revengers' second season is available on Hulu, with episodes arriving weekly on Saturdays.
When Did Tokyo Revengers premiere: The first episode of season 1 was released on April 10, 2021, and season 2 premiered on January 7, 2023.
Subbed/Dubbed: All episodes of season 1 are available in subtitles and dubbed on Crunchyroll. New season 2 episodes arrive on Hulu with subtitles only for now.
Tokyo Revengers Movie: The movie was released on July 9, 2021. There is currently no information on an international release.
Where To Watch Tokyo Revengers
Currently, you can watch Tokyo Revengers season 1 on Crunchyroll, and season 2 as it premieres weekly on Hulu.
Crunchyroll Has Every Episode of Tokyo Revengers Season 1 Free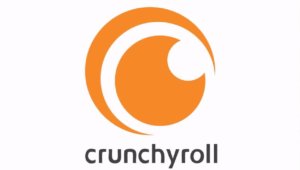 Crunchyroll streams all episodes of Tokyo Revengers, and they are free to watch. You have to watch in standard definition, wait a week for an episode, and there are ads, but it's free. Upgrading to a premium subscription will let you watch episodes as soon as they are released, with no ads, and you can watch in HD. The premium subscription costs $7.99/month after the 14-day free trial. Furthermore, once an episode airs in Japan, that episode is available one hour later for premium subscribers. All episodes are ultimately available dubbed in English, Spanish, French, German, and Portuguese. However, it takes about 7-8 weeks after the episode is available on Crunchyroll before the dubbed episode is available to stream. Check out our review of Crunchyroll for more information on this streaming service.
Hulu has Tokyo Revengers Season 2
Tokyo Revengers season 2 is being released in the U.S. on Hulu. Not yet a Hulu subscriber? Hulu offers a free trial month and several different monthly plans, as well as one of the biggest Streaming Libraries around. All of them will allow you to watch Tokyo Revengers, and you can cancel at any time. The plans are listed below:
Hulu (with ads): This plan costs $7.99 per month but provides an annual billing option priced at a discount. This plan is ad-supported.
Hulu (no ads): This plan costs $17.99 per month. With this plan, you get all the movies and TV shows in Hulu's streaming library commercial-free. (Due to network arrangements, Grey's Anatomy, Marvel's Agents of S.H.I.E.L.D., and How To Get Away With Murder will always have commercials).
Hulu is supported on Roku, Amazon Fire TV, Apple TV, Google Chromecast, and more. For more information on the service features and device support, please see our in-depth review of Hu