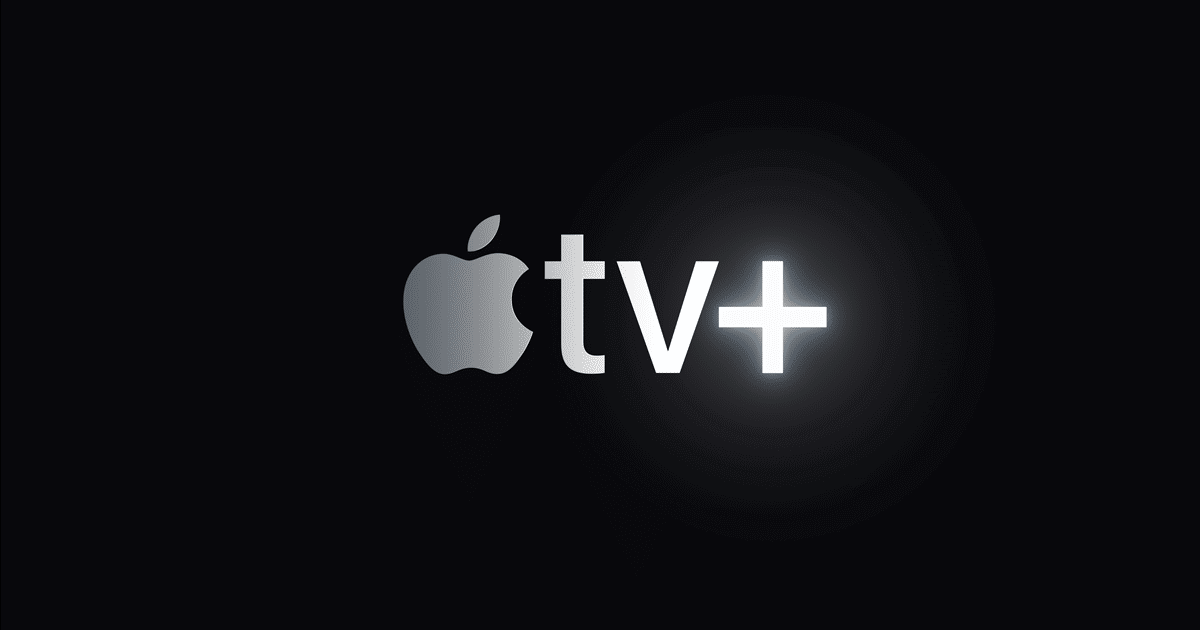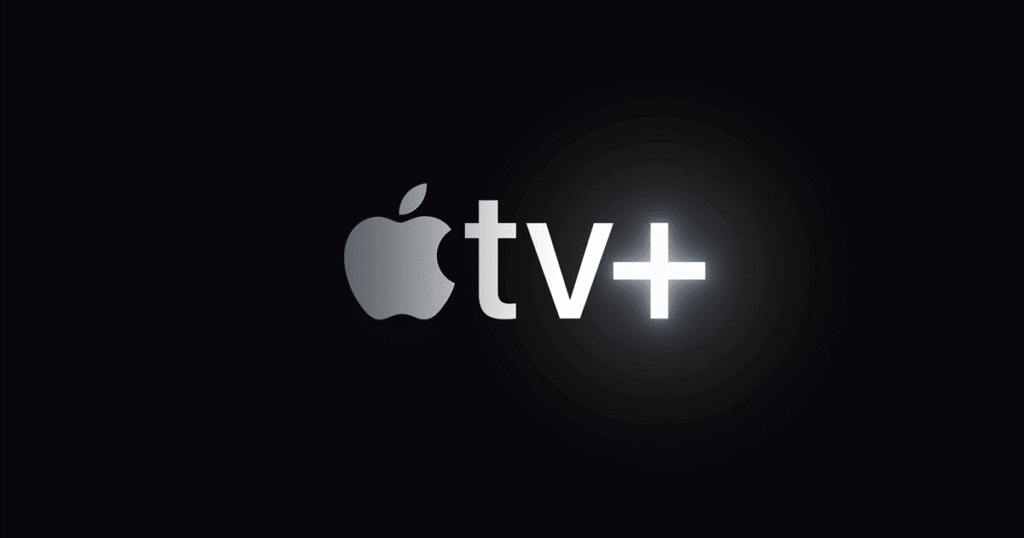 Everyone is getting in on the streaming game, producing new apps, channels, and original content. A significant buzz lately has been around Apple's announcement to join the fray with its streaming service of original content. As of their big September announcement, we have more details about what's coming with Apple TV+ when it launches on November 1.
What is Apple TV+?
Apple's latest product is an over-the-top ad-free video-on-demand subscription service, similar in model to Netflix. All programming on Apple TV+, however, at least as of Apple's most recent announcement, is Apple-produced material (so more in line with the upcoming Disney+ service). It is currently unclear as of right now if they will be licensing other programs that aren't Apple produced to round out the video library. Without additions, while there are some exciting programs in the lineup so far, is it enough to support a standalone subscription service?
The service will cost $4.99 a month, after a 7-day free trial. Customers shelling out for a new Apple device after the September announcement are eligible to get a full year for free with their new devices.
Apple TV+ Original programming
As of September 2019, Apple TV+ had nine programs set to launch November 1, with several more set for the following months or in development for next year. Among the yet-to-be scheduled series is a wide swath of genres, including science-fiction, crime drama, a Stephen King miniseries, and several anthology series. Unlike Netflix, Apple TV+ plans to drop most series episodically, more like Hulu does with much of their original programming. The first round of shows, however, is planned to drop the first three episodes each on November 1 to get viewers hooked, before staggering them out weekly. Here is a peek at what's coming with Apple TV+:
See
A gritty, post-apocalyptic drama, See stars Jason Momoa (Game of Thrones, Aquaman) and Alfre Woodard (Luke Cage, A Series of Unfortunate Events). In a future Earth where a virus wipes out humanity's ability to see, society has restructured and evolved over a century later into a tribal society of hunters. Now, warrior Baba Voss (Momoa), discovers his twin children have been born with the sense of sight. He must protect them from those who want to destroy the mystical children, including the powerful Queen Kane (Sylvia Hoeks, Blade Runner 2049).
Dickinson
In an exuberant combination of corsets and comedy, Dickinson reimagines the early years of renowned poet Emily Dickinson as a teenage rebellion with a very modern sensibility. Humor and contemporary music interspersed with what looks like genuinely high-budget production design, coming together to tell Emily's story from her point of view. Visuals aside, there is no lack of talent in this teen comedy, from Oscar nominee Hailee Steinfeld (True Grit) as Emily herself, to Jane Krakowski (30 Rock, Unbreakable Kimmy Schmidt) and Toby Huss (GLOW, Halt and Catch Fire) as her frustrated parents, and guest stars including John Mulaney (Saturday Night Live). Series writer, Alena Smith (The Affair), describes it as a "crazy psychedelic" version of the period, focusing on the perspective of a young woman coming of age and challenging the societal rules and gender roles of the 19th century.
The Morning Show
Apple is taking a shot at the prestige television with The Morning Show. They landed a bevy of heavy hitters for this behind-the-scenes drama. The cast includes Jennifer Aniston, Reese Witherspoon, Steve Carell, Billy Crudup, Mark Duplass, Gugu Mbatha-Raw, and Néstor Carbonell. Alex Levy (Aniston) is a hit morning show newscaster who struggles to keep her show afloat under a wave of scandal, centered on her partner of many years, Mitch Kessler (Carell). Now she is facing the public's scrutiny and loss of faith as well the network's push for a younger host in the form of the determined and aspiring Bradley Jackson (Witherspoon).
For All Mankind
What if Russia had put the first man on the moon? What if the space race continued? These are the questions raised by For All Mankind, a period science-fiction drama from Emmy Award-winner Ronald D. Moore (Outlander, Star Trek, Battlestar Galactica), Matt Wolpert (Fargo), and Ben Nedivi (Fargo). The story follows the lives of NASA engineers, astronauts, and their families through the 1960s and 1970s. The show's focus is not only the continued aspirations of the space race but to explore and expand there—and what life might be like if space stayed at the forefront of the American Dream.
Snoopy in Space
The Peanuts team has had a relationship with NASA since the 1960s. The recently signed an official partnership, the Space Act Agreement, to create STEM-focused educational books and toys about space and science with Snoopy at the helm. With Apple's 2018 deal with Peanuts Worldwide's parent company DHX Media, Apple gets exclusive original short-form content from the Peanuts gang. Enter Snoopy in Space, a new animated series that follows Snoopy on his dream of becoming an astronaut, with the help of the Peanuts gang and a trip to NASA. It's a good bet that more educational series with the beloved pooch will not be far behind.
Other Apple TV+ Originals
Also launching November 1 are:
Oprah's Book Club. Since 1996, the queen of daytime talk has been recommending compelling reads for her audiences, sending nearly 80 titles to the top of best-seller lists. Now Apple is bringing the literary conversation to its streaming service, with Oprah hosting in-depth sit-down conversations with the authors of her selected books. On September 23 it was announced that her first guest would be Ta-Nehisi Coates, discussing her newest novel The Water Dancer. Get your copy now!
Helpsters is a Sesame Street spinoff about Cody and the Helpsters, a team of Muppet-like monsters who love to solve problems. The children's program is based on introducing preschoolers to the world of computer coding.
Ghostwriter, a reboot of the popular 1990s PBS show, in which a group of elementary kids solves mysteries with the help of a message-sending ghost. The new series adds Alice in Wonderland's White Rabbit to the mysterious text writer and focuses on returning lost literary characters to their proper places.
The Elephant Queen is a documentary film about a matriarch elephant, Athena, leading her family and herd across the African savannah after they are forced to leave their watering hole. Chiwetel Ejiofor (12 Years a Slave) narrates the film.
Coming Soon to Apple TV+
We also know a little bit about titles slated to release over the first month or two of programming, although fewer details are available on these. Movie and series titles include:
Hala, a contemporary film drama about a Muslim teenager balancing her traditional family life with being a modern teenager.
Servant is a psychological thriller series produced by M. Night Shyamalan (The Sixth Sense) and created by Tony Basgallop (What Remains). The thriller revolves around a young couple with a newborn who faces a mysterious force in their home.
Truth Be Told is inspired by the world of true-crime podcasts. This mystery drama stars Octavia Spencer as a podcaster reevaluating the story that made her famous, and Aaron Paul as the man she put behind bars.
Among the properties anticipated from Apple is Little America, from the husband-and-wife screenwriting team of Kumail Nanjiani and Emily V. Gordon (The Big Sick.) Mythic Quest is a comedy from Rob McElhenney and Charlie Day (It's Always Sunny in Philadelphia.) Apple TV+ also includes a reboot of the 1980s Amazing Stories anthology series from Steven Spielberg. There's also an animated musical comedy, Central Park, from the creator of Bob's Burgers and starring a bevy of big-name musical performers.
While details are still slim on these and other series in the works, there is no doubt that Apple is casting a wide net for quality content. They are bringing in big names across multiple genres, as well as partnering with film production companies. Keep an eye out for more news from Apple TV+ soon.
How to get Apple TV+
Apple TV+ launches on November 1, and as mentioned, will be $4.99 a month after a 7-day free trial. Customers who are excited to check it out and stay up to date on the release can visit tv.apple.com to sign up for notifications and check out all the programs thus far.
According to Apple, Apple TV+ will be available through the Apple TV app on Apple devices, including iPhones and iPads, as well as the Apple TV, select smart TVs from Samsung, and will soon be available on Macs, Amazon Fire TVs, Roku, LG, Sony, and VIZIO platforms. Online it can be streamed through tv.apple.com.
Need More Information?
If this article didn't answer your specific question, head over to our Home Page! It will guide you to affordable internet providers, streaming services to meet your needs, information on antennas, and many more tools and resources to help you save money on TV and Internet access.
For tips and tricks on cutting the cord and other tech topics be sure to join our Facebook Page.
Join Millions of Cord Cutters
Disclosure: Grounded Reason is supported by a small commission for purchases made through some product links on this website. We do not accept compensation from companies attempting to sway our review of products.