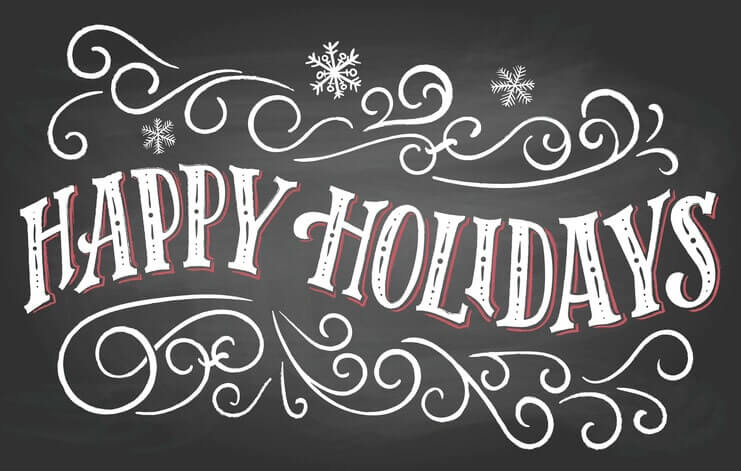 Today I just wanted to thank everyone who reads the blog and listens to the podcast.  This year we've had over 1 million unique visitors, and thousands of new subscribers. Furthermore, while the Grounded Reason Podcast just started in August, we've already had 18,000 downloads. You guys really keep this thing going because without readers and listeners, I wouldn't be here doing this.  So thanks again and everyone  have a happy and safe holiday.
On the podcast today we cover some ways to get cheap internet and a few holiday streaming deals. The links are all in the show notes down below.  Keep sharing the blog and show. You have all made Grounded Reason what it is by spreading the word.

You can listen to this episode of the Grounded Reason Podcast through any of the sources below. This and every episode is 100% free for you to listen.
Podcast Client
If you are using a podcast client then you just need to add the shows RSS link which is "http://groundedreason.libsyn.com/rss".
Cheap Internet and Streaming Deals
If you have iTunes, it would really help the podcast rankings if you used it to listen to the podcast. However, if you do not have it you can listen to the show in your browser below.
Show Notes
Many listeners and readers of https://www.groundedreason.com have been asking about where to obtain cheap internet. We cover that it todays shows by discussing the following:
Cheap Internet without Cable: https://www.groundedreason.com/how-to-get-internet-without-cable/
Charter Sets Industry Standard With New Low Cost, High-Speed Broadband for U.S. Families, Seniors: https://newsroom.charter.com/press-releases/2016/charter-industry-standard-low-cost-broadband-families-seniors/
We also discuss a study released that shows broadband prices drop in areas with gigabit broadband: http://www.dslreports.com/shownews/Broadband-Prices-Drop-in-Areas-With-Gigabit-Broadband-138369
Sling TV Roku Deal: https://www.groundedreason.com/recommends/SlingRoku
Roku Holiday Deals: https://www.groundedreason.com/recommends/RokuHoliday
Contact the Show
Please Subscribe to The Show in iTunes, Stitcher, or your Podcast App.
Please rate and review the show in iTunes. If you want to send us questions or comments please use any of the methods below.
For more information on cutting the cord visit – https://www.groundedreason.com
Call and leave a question or comment for the show: 650-TALK-GRP
Email us at [email protected]
Tweet us @GroundedReason

Dennis is the editor in chief at Grounded Reason. Before writing about using technology to save you money he spent 20 years working in Information Technology.

Latest posts by Dennis Restauro (see all)
If you enjoyed this article, please subscribe to our weekly newsletter!. It's free and goes out every week to keep you up to date on articles we publish to Grounded Reason. Subscribing will also inform you on the latest deals out there for internet, streaming, and more.
Check Out These Hot Articles!