Dennis is the editor in chief at Grounded Reason. Before writing about using technology to save you money he spent 20 years working in the tech sector as a sysadmin, an analyst, and an enterprise architect.

Latest posts by Dennis Restauro (see all)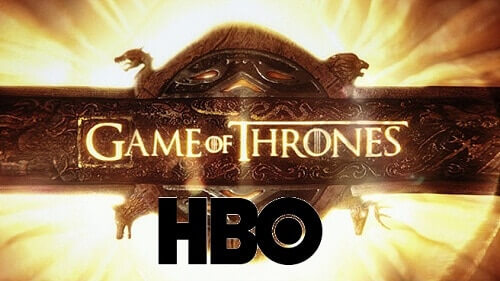 There hasn't been much news regarding the HBO online service announced last month. With many hit shows starting up after the New Year, those without cable are eagerly awaiting details.
Well, Cord Cutting Fans of HBO smash hit "Game of Thrones" can rest easy this winter. Fortune has reported that HBO plans to launch its new standalone streaming service in April of 2015, just before the launch of the 5th season of "Game of Thrones".

While this is news to be celebrated, there is still concern over HBO's ability to handle streaming demand. We all remember HBO GO repeatedly crashing during the season 4 premiere of "Game of Thrones" last April.
HBO is aware of these concerns and has taken steps to mitigate the risk of that debacle occurring a second time. Much to the surprise of many industry insiders HBO has ended project "Maui".
According to the memo obtained by Fortune, "Maui" was the code name for the in house project constructing HBO's new streaming service for internet only customers.
Instead, the back end delivery mechanism for HBO's streaming service will be outsourced to MLB Advanced. MLB advanced has not only developed a quality content streaming for Major League Baseball, but has also had successful partnerships with WWE Network, and Watch ESPN.
It's unclear where HBO GO, HBO's current subscriber online service, will end up. This shift in HBO's strategy was reported just prior to the resignation of HBO's Chief Technology Officer Otto Berkes.
Since coming aboard in 2012, Berkes has rapidly grown HBO's engineering division during a period of broader company cutbacks. HBO GO is the major focus of this division.
While HBO's future strategy is unclear, it certainly seems unnecessary to maintain a large engineering division while simultaneously outsourcing the companies most anticipated technology.
This is good news for cord cutters.  Outsourcing this new delivery channel will free up resources for HBO to do what it does best, namely produce outstanding TV content.  It's also comforting that HBO is leaving this up to the experts, as opposed to doing it in house and potentially creating another "Game of Thrones" premiere disaster.
Other than the plans to release the new streaming service to non-cable TV subscribers in time for the season 5 premiere this coming  April, details remain sparse.  We currently don't know the cost, or if the user interface will be through HBO Go or a new application.
April is rapidly approaching so details should emerge soon.  With this major news being leaked to the press, I would expect HBO to send a raven detailing their plans for the new direct streaming service in the coming weeks.
For more information on cutting the cord, check out my post on Cable TV Alternatives.
Need More Information?
If this article didn't answer your specific question, head over to our Home Page! It's designed as a guide to our most important articles to help you ditch pay TV.
For tips and tricks on cutting the cord and other tech topics be sure to join our Facebook Page and follow us on Twitter @Grounded Reason.
Grounded Reason Top Deals of The Month
When you subscribe to Verizon Fios Gigabit Internet you get a $100 Visa® Prepaid Card, your first month of YouTube TV covered, and an entire year of Disney+ on Verizon!!! Check out this Amazing Offer!
With 58 live channels and a cloud DVR for just $20 per month, Philo TV is one of the best deals you 'll find online. Try a Free Trial to Philo Now! No credit card required!
Join Millions of Cord Cutters
Disclosure: Grounded Reason is supported by a small commission for purchases made through some product links on this website. We do not accept compensation from companies attempting to sway our review of products.