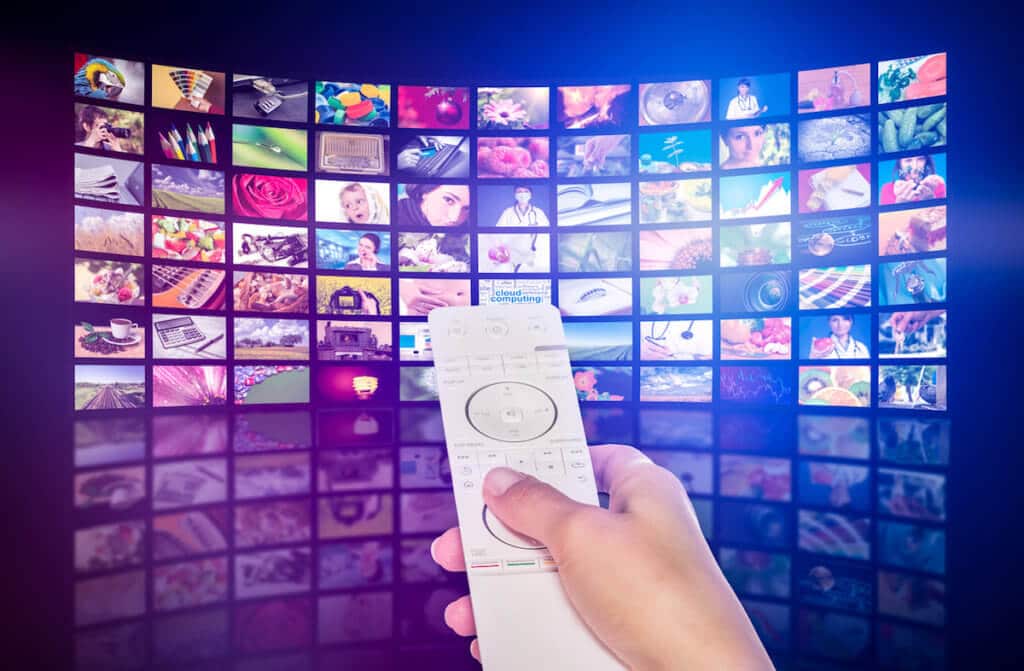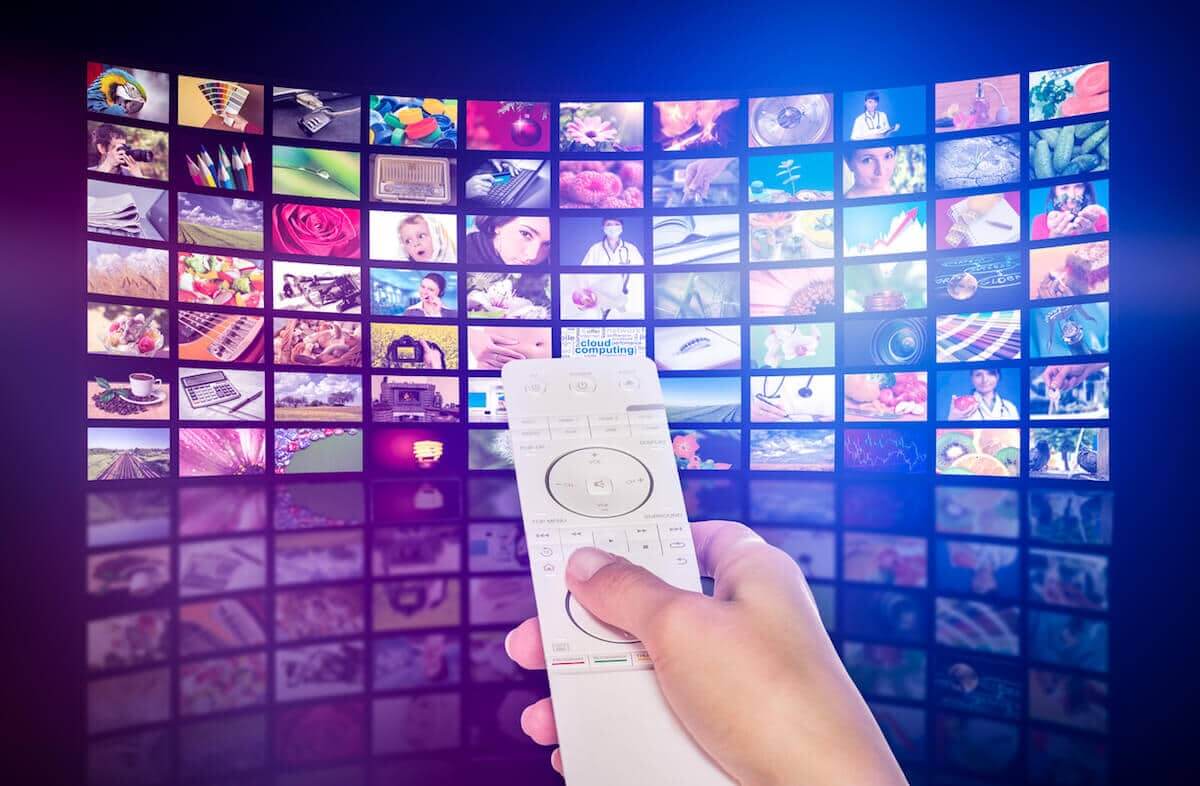 A lot of people started streaming TV and movies in 2020. However, almost 70% of U.S. households still have cable TV. While many cable TV subscribers also stream TV and movies, there are still many folks who haven't waded into the waters of streaming. Many people stream TV on their laptop or tablet, but not their TV. This article will give you all the information you need to stream TV shows and movies on your television.
What You Need To Stream to Your TV
To stream video to your television you need to consider the following three things:
Is your internet connection fast enough to stream what you want to watch?
What device do you need to stream?
Where do you get the TV shows and movies you want to stream?
In a nutshell, streaming services supply you with TV and movie content. You watch those streams on a streaming device or smart TV. You will also need to make sure your internet connection is fast enough to handle what you want to watch.
First, let's cover the internet connection you will need as everything else is dependent on the speeds your internet connection can handle.
Have The Right Internet Connection
The first thing you will need to stream TV shows and movies to your television is an internet connection that's fast enough to handle the video without a lot of buffering or stopping and started. The speed you will need is dependant on the video quality you are streaming. Most streaming services will give you the option between standard, high-definition (HD), and 4K video.
Generally you will need the following speeds per stream:
2-3 Mbps – Watching a standard definition video (480p)
5 Mbps – Watching a 720p/1080p HD video (recommended)
8 Mbps – Watching a 720p/1080p HD video (best experience)
16 Mbps – Watching a 4K Video (recommended)
25 Mbps – Watching a 4K Video (best experience)
These speeds are what is required to watch 1 video stream at a time. If there are multiple people in your house watching on different screens, you will want to multiply this number by the number of screens that could be watched simultaneously. Generally, the streaming service limits the number of concurrent streams to 3. So, multiplying these numbers by 3 will give you a good upper limit of the speed you will need.
So if you have three TVs in your house and are all streaming a standard definition movie, you shouldn't need more than 6 Mbps. On the other hand, if they are all streaming a 4K video, you will need 75 Mbps. Luckily, most streaming services will either automatically adjust the video quality based on your internet connection or provide you a way to adjust it in a "settings" panel.
If you are looking to upgrade your current connection you can take a look at our internet providers page.
You Need a Streaming Device
Once you have the right internet connection, you will need a streaming device or a smart TV to stream the video from a streaming service (we cove those next.) These devices connect to your home network and stream TV and movies to your television through streaming service apps you can download to your streaming device, similar to downloading apps to smartphones or tablets.
Which Streaming Device to Use
It's possible that you already have a device that is capable of streaming video to your television. For example, if you have a gamer in your home, you can use their game console for streaming TV. The same is true for a blue-ray device, but the streaming app options may be more limited.
These are devices are a great way to try streaming on your TV. If you don't have any available options, you can purchase a streaming device like Roku, FireTV, or Apple TV. You can also opt to purchase a Smart TV like a Roku TCL TV. However, unless you are in the market for a new TV, those new to streaming should opt for a more affordable streaming device.
These devices plug into an HDMI port on your TV, connect to your home network, and stream content over the internet to your television. Two affordable options are:
The Roku Streaming Stick+, which you can buy for around $50 on Amazon. This streaming device streams up to 4K video resolution. It provides the best value when it comes to the features you get vs. the price.
Or The Amazon Fire Stick Lite which you can find for around $25. It's not as powerful as the Roku Streaming Stick+ and doesn't stream in 4K resolution, but it's the most affordable way to watch Netflix on your TV.
These devices connect to your wi-fi network. We have an article that helps you chose the best streaming device for you if you need other options.
Setting Up Your Streaming Device
Regardless of which streaming device you chose, the setup for both is basically the same. Follow the steps below:
Locate the HDMI port on the back or side of your television. My port is on the side of the TV and is pictured below. It's the port at the top.
Both Roku and Fire TV sticks have a built-in HDMI connector. Plug it into the port and then connect the power supply. (If you purchased a different streaming device, you might need an HDMI cable to connect the device to the TV.)
The devices are straightforward to setup. Once you power on your TV, switch your input to the HDMI port you plugged the streaming device into and follow the on-screen setup instructions to connect to your home wi-fi network.
Installing Apps on Your Streaming Device
Apps will typically come pre-installed with more popular services like Netflix, Hulu, and Amazon Prime. However, you can also install streaming apps.
Go to the channel store or app store on your device. On Roku, it's called the "Channel Store."
Search for the app you want to install by using the search option.
Add the app to your device by selecting "install" or "download."
Open the app. You may have to return to your home screen.
You are then typically prompted for a username/password for the app. You create this when you sign up for the app. (explained in the next section)
You should now have access to all the video content the app provides.
What Streaming Services to Use
Now that you have a streaming device and adequate internet access, all that's left for you to do is subscribe to a few streaming services to watch on your TV. Some are free but have ads; some require a subscription; some require a subscription and make you watch ads. Some streaming services have on-demand content you can stream whenever you like. Some streaming services offer channels live and provide an experience similar to cable TV. We cover these options in our guide to cable TV alternatives.
Need More Information?
If this article didn't answer your specific question, head over to our Home Page! It will guide you to affordable internet providers, streaming services to meet your needs, information on antennas, and many more tools and resources to help you save money on TV and Internet access.
For the latest news tips and tricks on cutting the cord and other tech topics be sure to follow our Google News Feed, like our Facebook Page and Follow Us on Twitter.
Join Millions of Cord Cutters
*
Disclosure: Grounded Reason is supported by a small commission for purchases made through product links on this website. We do not accept compensation from companies attempting to sway our review of products.