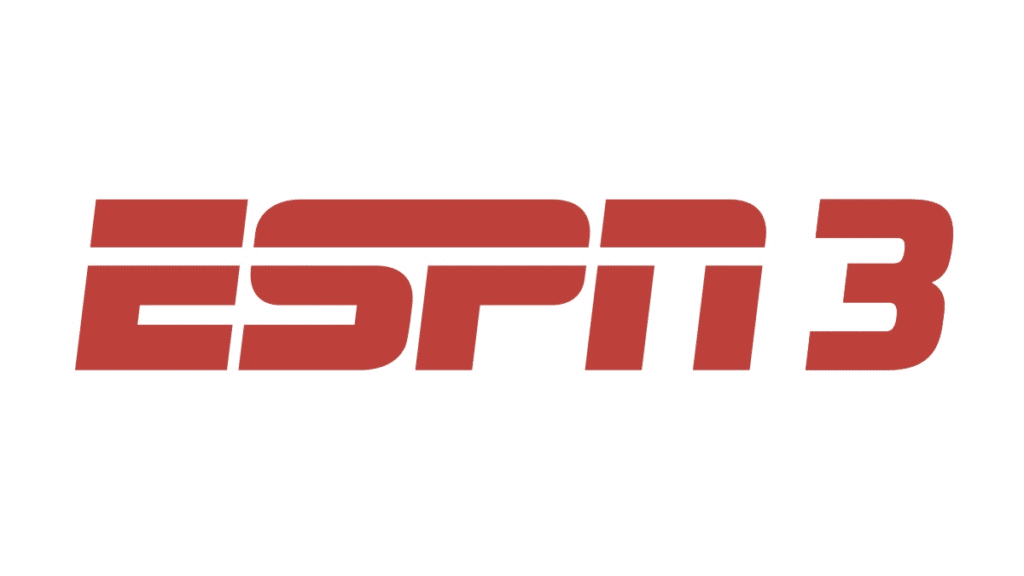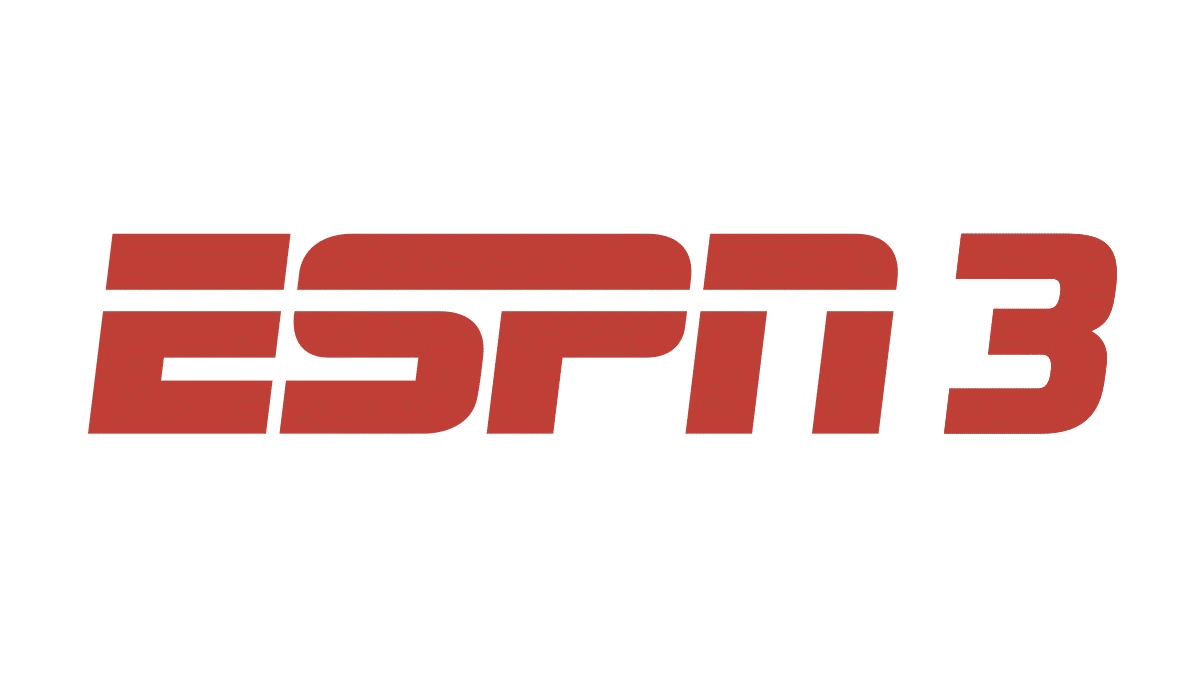 Whether you watch TV without cable or not, you may have run into the problem where your TV provider claims to have ESPN3 in their channel lineup, but it's nowhere to be found in the channel guide. That's because ESPN3 is actually watched through the ESPN app when you have a service that carries ESPN like Sling TV's Orange Plan, Vidgo, Hulu Live TV, DIRECTV STREAM, YouTube TV, or fuboTV. Read on to learn how you can stream content on ESPN3.
Watching ESPN3 When It's Not in The Channel Guide
Most live TV streaming services that carry ESPN3 and even some cable and satellite TV providers may not have ESPN3 in their guide. If you're in that situation, you will likely have to watch ESPN3 using the ESPN app. Even if your TV provider doesn't advertise ESPN3 in their lineup, you still may want to try this. For example, YouTube TV is one way you can watch ESPN without cable, but they don't show ESPN3 as a part of their channel lineup. I was still able to watch ESPN3 with my YouTube TV account (and other streaming services) using the ESPN app.
Watch ESPN3 with The ESPN App
To watch ESPN3 through the ESPN app, you first need to download the app to a streaming device that supports the ESPN app. Currently, the ESPN app supports the following devices:
Apple iPhone, iPad, and iPod Touch
Android Mobile and tablet devices, including the Kindle Fire (running version 4.0 and above)
Amazon Fire TV
Android TV
Apple TV
Chromecast
Xbox One
PlayStation®4
Roku
Samsung Smart TVs
Oculus
Below I list the steps to install the ESPN app and watch ESPN3. Before following the steps, you will need to have your TV provider credentials handy. Your credentials are the username and password you use to log into your live TV streaming service or other pay-TV provider accounts.
Using the ESPN App on Your Streaming Device or Smart TV
Go to the channel store on your device (For example, in Roku, it' "The Channel Store."
Search for the ESPN app, and add it to your device.
Open the app, and click the setting gear from the top right of the menu.
Then select "Account Information" and then "TV Provider."
Your Roku device will provide an activation code and the URL https://espn.com/active.
Using a web browser on your laptop or mobile device, go to https://espn.com/active and entered the supplied code.
You will then be asked for the TV provider you signed up for that has ESPN. You will then log into the service using the credentials from the TV streaming service you are subscribed to. ( For example, I used my Hulu credentials)
Once you successfully log in, The ESPN App screen will refresh and list your TV provider.
The ESPN app is now set up. In the ESPN app, you should be able to go to "Browse," then "Channels" and watch any channels listed that your TV streaming service provides. (Hulu in My case)
Using The ESPN App on Your Smart Device
Download the ESPN App from the iOS Appstore or Google Play Store
Open the ESPN App and Click the Settings Gear in the upper right corner of the screen.
Under "Log In To ESPN Account," tap "TV Provider."
Search and Select your TV Provider. The ESPN app accepts the following streaming services as valid TV Providers for ESPN3: Hulu Live TV, Sling TV, FuboTV, and YouTube TV. Cable or satellite TV providers that offer ESPN channels are also accepted.
You will then be asked to log in to your TV provider with your username and password (your credentials for that service)
You Now have linked your TV Provider to the ESPN app. All ESPN branded channels available through the TV provider are now available to watch live, including ESPN3.
Streaming Services That Have ESPN3
The following streaming services all offer ESPN3 in their channel lineup. However, you won't see ESPN3 in the channel guide. Use the instructions above to watch ESPN3 using the ESPN app.
ESPN3 Through Hulu Live TV
Most cord cutters are familiar with Hulu's On-Demand service. However, they also offer a live TV service that includes ESPN3 through the ESPN app. Hulu Live TV provides ESPN3, ESPN, ESPN 2, ESPN U, ESPN News, ACC Network, and SEC Network for $76.99/month. You can also use your Hulu Live TV credentials to watch ESPN3 on the ESPN app.
over 60 channels including live ABC, NBC, Fox, and CBS in most of the country
Hulu's basic Live TV package includes:
a cloud DVR along
Stream to two streams at the same time, with an upgrade option for unlimited streams.
The Hulu on-demand streaming library
It's is available on Android, iOS, Xbox One, 4th Gen Apple TV, Chromecast, Roku, and Amazon Fire TV and stick.
If you are curious about all the channels Hulu Live TV offers in your area, including ESPN3, you can use this tool on Hulu's Website: Hulu Live TV Channels by Zip code.
Check out our review of Hulu Live TV for more information. You can try Hulu Live TV by signing up on their website.
ESPN3 Through Sling TV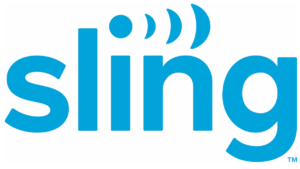 Sling TV offers access to ESPN3 through the ESPN app with their Sling Orange plan for $40 per month after any promotional pricing. Sling TV is available on Roku, Amazon Fire TV, Chromecast, and more, so it's not a problem to enjoy Comedy Central on a TV, tablet, computer, or other smart devices.
Aside from one of the most comprehensive sports packages on the Internet, Sling also provides ESPNews, ESPNU, ESPN Goal Line/Buzzer Beater/Bases Loaded, SEC Network, and more. Sling TV allows you to watch sports online or on most TV streaming devices with no contract required. Sling also offers on-demand, a cloud DVR, and more. Read our Sling TV review for more information. It includes information about what's available on all the Sling TV Channels.
ESPN3 through FuboTV

FuboTV is an excellent place to go for sports. In addition to ESPN3, over 90 channels are offered in its Pro Plan for $74.99. Fubo also offers ESPN, ESPN2, in their standard package, with ESPNU and ESPNews available through channel upgrade options.
ESPN3 and more are available in fuboTV's channel lineup
You can watch on three screens at the same time
250 hours of cloud DVR storage
The FuboTV app is available on major platforms, including Apple TV, AndroidTV, Roku, and Amazon FireTV.
You can sign up for fuboTV or check out our review of FuboTV for more details.
ESPN3 on Vidgo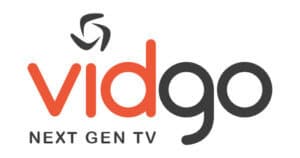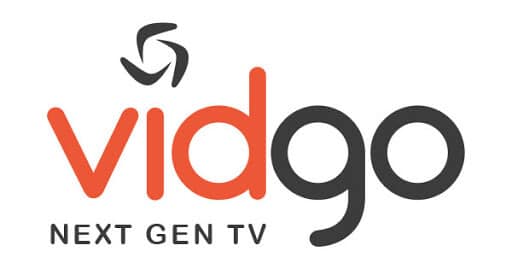 Vidgo is a newer streaming service that offers fairly competitive pricing over other live streaming services. Vidgo includes ESPN3, ESPN, ESPNU, ESPN2, ESPN News in its Core package, along with over 60 other channels. New customers can sign up for the Core Plan for $69.99 per month. (They offer discounted promo pricing for your first 3 months.)
A subscription to Vidgo Includes the following:
Vidgo doesn't force you into a contract, and you can cancel any time
Stream on 3 devices simultaneously
Over 70 channels including ESPN
Vidgo is supported on available on Android, iOS, Roku, Apple TV, Fire TV. You can also stream the service on up to 3 devices at the same time.
Vidgo offers promotional pricing for new customers, and there is no contract required so you can cancel at any time. We have the full details in our guide to Vidgo's live streaming service.
ESPN3 on YouTube TV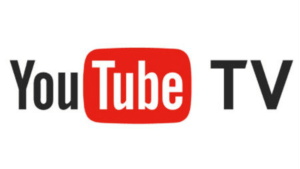 Another streaming service that offers ESPN3 through the ESPN app. Although it isn't advertised on their website. They also provide ESPN, ESPN 2, ESPNU, ESPNews, and SEC Network for $72.99 per month. That price includes
Check out my review of YouTube TV for all the details and channels available on the service. You can also check your Zip Code on YouTube TVs Website to see your area's available channels.