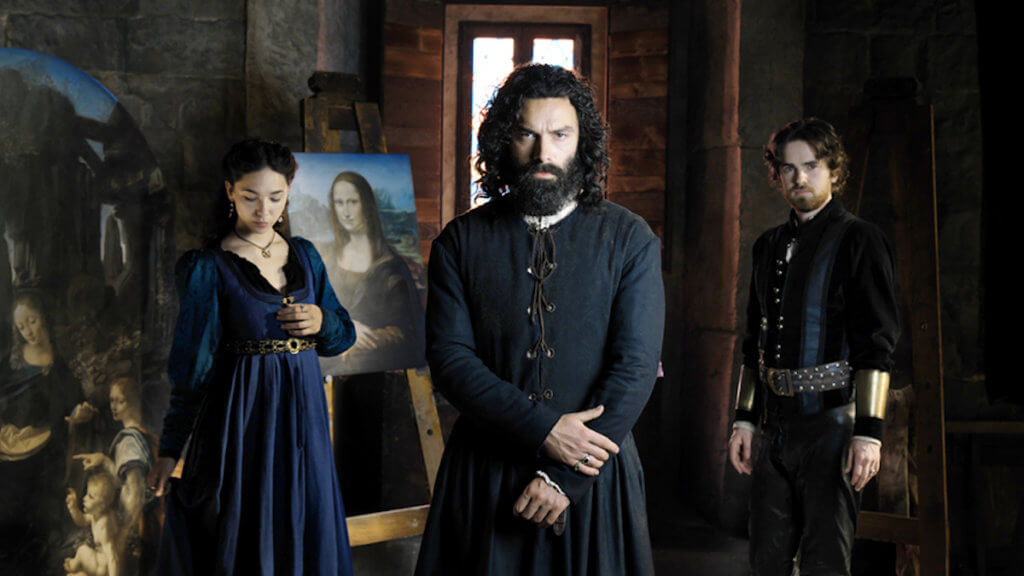 The CW premieres the international historical drama Leonardo on Tuesday, August 16, at 8:00 p.m. ET. Originally distributed in the UK and Ireland in 2021, this is the U.S. television premiere of the series (which briefly streamed on Prime Video). The eight-episode first season stars Aidan Turner (Poldark, Agents of S.H.I.E.L.D.) as Leonard da Vinci, arrested in 1506 for poisoning Caterina da Cremona (Matilda De Angelis). He reflects back on how he met his model and muse in his youth, and muses on his struggles to find truth in his art. In the present time, a talented and empathetic young officer Stefano Giraldi (Freddie Highmore) hears his story and vows to find justice in the case.
Set in Renaissance Italy, it explores the drama and secrets behind the genius of da Vinci and his work, watching him grow into an unparalleled artist and inventor who worked against the established order. The stellar cast also includes Giancarlo Giannini, Carlos Cuevas, Alessandro Sperduti, James D'Arcy, Robin Renucci, Hugo Becker, Miriam Dalmazio, and Max Bennet.Read on to learn how to watch.
When Does Leonardo Premiere: Leonardo premieres on Tuesday, August 16, at 8:00 p.m. ET.
TV Network: Leonardo airs on The CW.
Best Way to Stream Live: DIRECTV STREAM provides The CW, so you can watch new episodes of Leonardo when they air, and it has a 5-day free trial. YouTube TV(Free Trial) also carries The CW.
Current Season On-Demand: New episodes of the current season are available on-demand on The CW website and app one day after airing.
How to Watch Leonardo
Stream Leonardo Free
Leonardo premieres on Tuesday, August 16, on The CW, and you can watch the new episodes as they air for free by using a TV antenna to pick up your local CW broadcast. If you can wait a day, new episodes of Leonardo are available to stream for free on The CW's website and The CW app the day after airing. The CW app will keep the last five episodes of Leonardo available for free to watch. For information on using the CW app, see "How To Use The CW App."
Watch Leonardo on These Streaming Services
If you don't want to wait a day and want to watch Leonardo in real-time, several streaming services offer new episodes of Leonardo as they air. All the ways you can stream Leonardo are listed below. All free trials auto-renew when they expire, but you will not be billed if you cancel before the trial ends.
Watch Leonardo on DIRECTV STREAM
DIRECTV STREAM offers The CW live in many markets. Through its "Entertainment" package for $79.99 a month, The CW is available along with a ton of cable TV and other broadcast networks. DIRECTV STREAM offers The CW in many TV markets in the US. Check this online offer to make sure The CW is offered in your area. For more information, check out our review of DIRECTV STREAM.
How Much: $79.99 per month through its "Entertainment" package.
Watch Leonardo on Hulu
Hulu offers live The CW in nearly all US markets along with cable TV and broadcast networks. Therefore, you can watch Leonardo every week as it airs on The CW. To see if The CW is available live in your area, you can use this tool: Hulu Live TV Channels by Zip code.
Hulu + Live TV is supported on Roku, Amazon Fire TV, iOS, Android, and more. You can read more about Hulu in our review of Hulu. There isn't a month-to-month contract, so you can sign up to test the service without fear of a long-term commitment. You can sign up for Hulu Live TV using this link.
Watch Leonardo on YouTube TV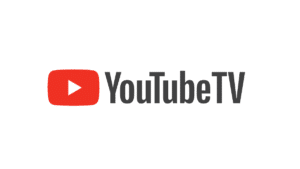 YouTube TV is another excellent option for watching Leonardo. YouTube TV offers The CW live with its streaming service in nearly ALL markets in the US.
YouTube TV supports Android, iOS, Apple TV, Fire TV, Chromecast, and more. The YouTube TV app has also returned to Roku devices after settling a dispute between the two companies. Be sure to check out our review of YouTube TV for more information. You can sign up for their free trial.
How Much: $72.99 per month.
Watch Leonardo on fuboTV

FuboTV offers The CW in numerous US cities allowing you to watch Leonardo every week when it airs. FuboTV supports the following streaming devices:
Android smartphones
Android tablets
iPhone
iPad
Apple TV (4th Generation only)
For more information on FuboTV features, please see our Fubo TV review.
How Much: FuboTV costs  $74.99.