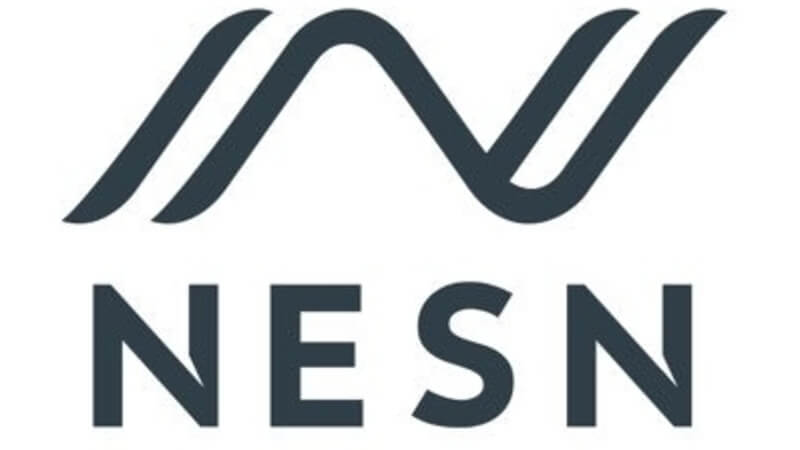 Are you a fan of New England sports, but don't have cable? Are you a YouTube TV subscriber looking for options now that YouTube TV dropped NESN? You can still watch Boston Red Sox and Bruins games using a live streaming service, just as if you had NESN (New England Sports Network) through cable. You can watch online through the web or on your TV by using a streaming device like a Roku.
Streaming NESN: Currently, fuboTV (sign up) and DIRECTV STREAM (5-day free trial) carry NESN. NESN 360 is also an option at $30 a month. For these options to work, you must live in NESN's broadcast area consisting of New England except for Fairfield County, CT.
Watch NESN without Cable
Two live streaming services offer NESN in their channel lineup. However, you have to live in their broadcast area, which consists of all of New England except Fairfield County, CT. This is true whether watching NESN through cable TV or any TV streaming services mentioned below.
If you don't live in the NESN broadcast area, you may want to look at this guide to work around sports TV blackouts. Otherwise, read on for information on watching NESN online.
Watch NESN on fuboTV

fuboTV offers subscribers local and cable TV channels just as if you subscribed to a cable TV package. For subscribers living in New England and the surrounding TV market, fuboTV carries NESN in its channel lineup. However, fuboTV subscribers in this area will be subject to a mandatory $6 per month regional sports fee. You can watch the NESN through fuboTV online or on your TV using a supported streaming device like a Roku or Fire TV Stick.
Like cable, NESN is only available through fuboTV if you live in the New England TV market. I recommend checking their website to find the channels they offer in your area using this link.
There is no contract, and you can cancel at any time. If you cancel during your free trial, you will not be charged at all. Here are some features included with your subscription to fuboTV:
live local CBS, FOX, and NBC broadcast in many parts of the country
a ton of channels you usually find on cable like ESPN, FS1, and more
a cloud DVR for recording TV shows
stream to 2 devices at once (can upgrade to more)
fuboTV costs $74.99. For more information on this streaming service, see our guide to fuboTV. To learn more about fuboTV's regional sports fee, see this fuboTV support page.
DIRECTV STREAM Carries NESN
AT&T's live streaming service provides NESN in their "Choice" package for $108.99 per month. They also carry FOX, ESPN, and TBS so if a Rex Sox game is airing nationally, it will be on one of those networks.
You can sign up online and they don't force you into a contract so you can cancel at any time. The service also includes a cloud DVR service and allows you to simultaneously stream to an unlimited number of devices in the home, and up to 3 outside the home.
DIRECTV STREAM is supported on the following devices:
4th Gen Apple TV
Google Chromecast, 2nd gen and higher
Amazon Fire TV
iOS devices
Android
Chrome and Safari browsers
See our review of DIRECTV STREAM for more details on this streaming service.
NESN 360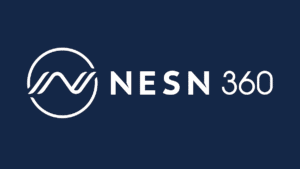 NESN 360 just launched in June and provides a way for New England Sports Fans to stream NESN and NESN+, so you can watch Red Sox and Bruins games without a pay-TV provider. The service currently costs $29.99 per month or $329.99 for the year, but it's only available to those living inside the Bruins and Red Sox TV market. You can check your zip code for availability. While the price is a bit high, it provides a discount for those who just want NESN and not all the other channels you get with FuboTV or DIRECTV STREAM. However, if you already have a pay-TV provider with NESN (including FuboTV or DIRECTV STREAM), you already have access to NESN 360 with your TV provider account credentials.
If you currently don't have a provider with NESN, you can subscribe to NESN 360 on the NESN Website. Once you subscribe to NESN 360, you download the NESN 360 app to your streaming device and log in. NESN 360 currently supports iOS, Android, Apple TV, and Roku devices. You can also watch on NESN's website
What If You Live Outside the New England TV Market
If you live outside the NESN broadcast area, it won't be in your channel lineup. This is true of whether you use streaming services or subscribe to cable TV. However, you can check out these other articles on our site: Watching the Red Sox online and Watching the Bruins live online. Fans may also be interested in using this TV blackout workaround.