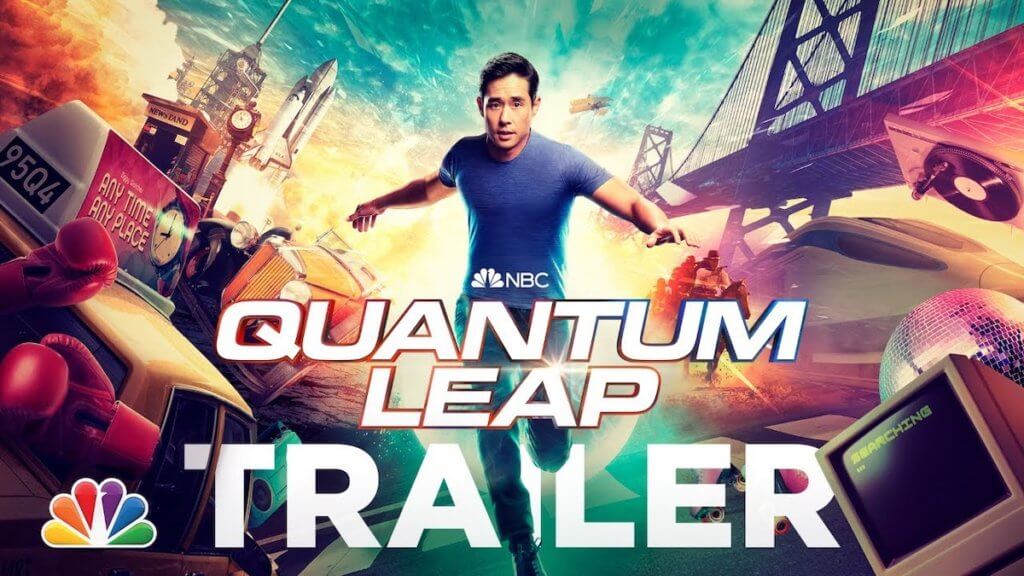 Thirty years after the original time-jumper Dr. Sam Beckett ended his run, Quantum Leap is back in a new reboot. A new Quantum Leap accelerator team has been assembled to restart the project. Their goal: to understand the mysterious machine and the man who created it 30 years ago. The new series stars Raymond Lee as Dr. Ben Seong, the new wayward psychist now time-traveller stuck jumping into other people's bodies throughout time. His voice of guidance? A hologram of his team member Addison (Caitlin Bassett), who, unlike the previous iteration, has a much closer relationship with the time-traveling hero. Behind the scenes, their team of scientists struggles to guide Ben home as he moves through history, trying to help those whose bodies he inhabits. The cast includes Ernie Hudson, Nanrisa Lee, and Mason Alexander Park.
The original Quantum Leap debuted in 1989 and was a cult hit for NBC, running for five seasons, and is still popular with fans to this day. It was a mainstream family drama that mixed time travel and history with stories of humanity and empathy. Scott Bakula played Dr. Sam Beckett, a physicist whose experiments in time travel get him stuck in a time loop, temporarily taking the place of other people to correct historical mistakes. His real-time best friend and hologram advisor Al was played by Dean Stockwell.
This article will explain how you can watch the new Quantum Leap every week without cable, as well as how to binge the original.
When Quantum Leap airs: Quantum Leap airs on Mondays at 10 p.m. ET, with new episodes returning January 2.
TV Network: Quantum Leap airs on NBC.
Best Way to Stream Live: You can watch Quantum Leap on NBC with DIRECTV STREAM. They provide NBC and have a 5-day free trial. YouTube TV (Free Trial) also offers access to NBC streaming.
Best Way to Watch on Demand: Episodes will be available the next day on Peacock.
How to Watch the Original Quantum Leap: All five seasons of the original series are available on Peacock.
Watch Quantum Leap Free
The easiest way to watch Quantum Leap for free in real-time without cable is using a TV antenna. Otherwise, the only free option is streaming episodes the next day On-Demand via Peacock.
Watch Next Day on Peacock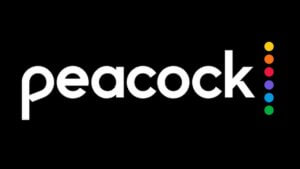 Peacock is an over-the-top streaming service from NBCUniversal, with video-on-demand and some live events. While most TV shows and movies are from the NBCUniversal libraries, there is also a lot of third-party content available from Lionsgate, Starz, Warner Bros, A&E Networks, ViacomCBS, Paramount, Cinedigm, and more.
The service has an ad-supported "Premium" plan for $5.99 per month, and an ad-free "Premium Plus" plan for $11.99 per month. New episodes of current NBC shows are available for next-day streaming on Peacock, including Below Deck Adventure. Read more in our review of Peacock.
Watch Quantum Leap on These Streaming Services
If you want to watch it live, the following subscription streaming services carry NBC, so you can watch Quantum Leap as it airs every week.
Quantum Leap on Hulu Live TV
Hulu + Live TV offers live NBC in nearly all US markets along with cable TV and broadcast networks. Therefore, you can watch Quantum Leap every week as it airs on NBC. To see if live NBC is available in your area, you can use this tool: Hulu Live TV Channels by Zip code.
Hulu + Live TV is supported on Roku, Amazon Fire TV, iOS, Android, and more. You can read more about Hulu in our review of Hulu. There isn't a month-to-month contract, so you can sign up to test the service without fear of a long-term commitment. You can sign up for Hulu Live TV using this link.
Unfortunately, starting September 19, new NBC shows like Quantum Leap will not got to Hulu's streaming library the day after airing, now moving directly to Peacock TV.
How Much: The base package for live TV starts at $76.99 per month. Hulu on-demand begins at $7.99 per month with ads. You can go ad-free for $17.99 per month.
Watch Quantum Leap on YouTube TV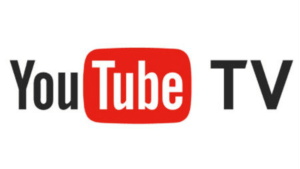 YouTube TV is another excellent option for watching Quantum Leap. YouTube TV offers live NBC with its streaming service in nearly ALL markets in the US.
YouTube TV supports Android, iOS, Apple TV, Fire TV, Chromecast, and more. The YouTube TV app has also returned to Roku devices after settling a dispute between the two companies. Be sure to check out our review of YouTube TV for more information. Also, you can sign up for their free trial.
How Much: $72.99 per month.
Watch Quantum Leap on fuboTV

FuboTV offers NBC in numerous US cities allowing you to watch Quantum Leap every week when it airs. You can check out FuboTV here. Fubo TV supports the following streaming devices:
Android smartphones
Android tablets
iPhone
iPad
Apple TV (4th Generation only)
For more information on FuboTV features, please see our Fubo TV review.
How Much: FuboTV costs $74.99.
Watch Quantum Leap on DIRECTV STREAM
DIRECTV STREAM offers live NBC streaming in many markets. Through its "Entertainment" package for $79.99 a month, NBC is available along with a ton of cable TV and other broadcast networks. In addition, they offer a free trial to allow you to make sure NBC is offered in your area.
DIRECTV STREAM is supported on Windows and Mac PCs and laptops, Android and iOS devices, Roku, Amazon Fire TV, Nexus player, Xbox One, 4th Generation Apple TV, Chromecast, and more. For more information, check out our review of DIRECTV STREAM NOW.
How Much: $79.99 per month through its "Entertainment" package.
How to Watch the Original Quantum Leap
If you want to binge through all five seasons of the cult classic series with Bakula and Stockwell, you can find them all on Peacock as well.