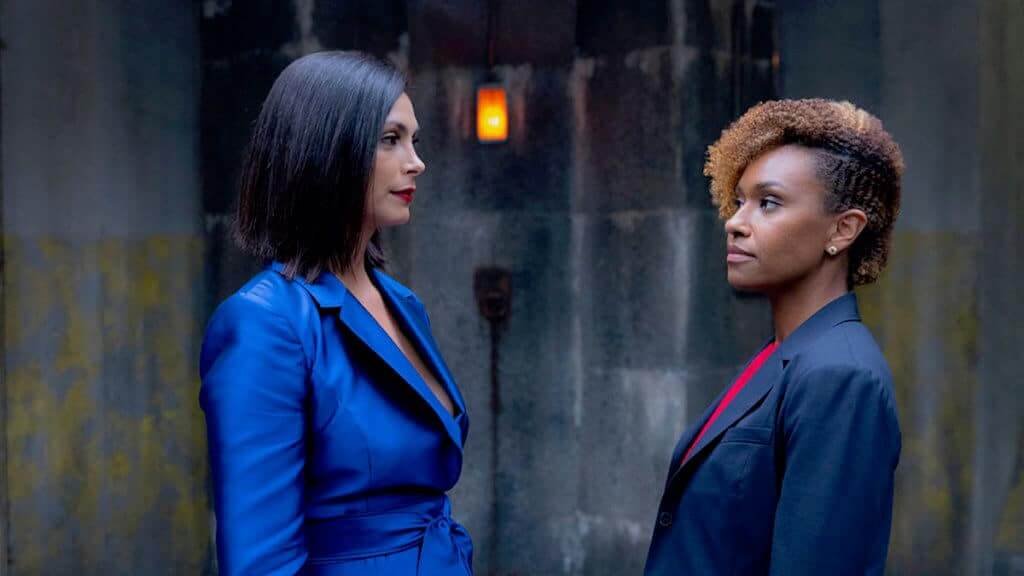 The new action-packed thriller, The Endgame, premieres Monday, February 21, at 10:00 p.m. ET on NBC. It seems too easy when international arms dealer and criminal mastermind Elena Federova (Morena Baccarin) allows herself to be taken in by the FBI. Especially where even from within captivity, she orchestrates seven simultaneous New York City bank heists. It's up to professionally relentless but socially outcast agent Val Turner (Ryan Michelle Bathé) to take her down, using her own complicated past as clues to Elena's cryptic game. But is Federova truly the villain here, and who can Turner trust? Read on for how to watch The Endgame live every week without cable.
When The Endgame Airs: The Endgame airs on Mondays at 10:00 p.m. ET.
TV Network: The Endgame airs on NBC.
Best Way to Stream Live: DIRECTV STREAM provides live NBC and offers a 5-day free trial. FuboTV (Free Trial

) and YouTube TV (

Free Trial

) both offer access to NBC live streaming.

Current Season On-Demand: Hulu Streaming Library (Free Trial)
Watching The Endgame Live without Cable
Suppose you don't have cable TV or can't watch NBC using a TV antenna. Hulu Live TV and YouTube TV offer local NBC stations in nearly all U.S. markets. All the ways you can stream The Endgame are listed below. All free trials auto-renew when they expire, but you will not be billed if you cancel before the trial ends.
Watch The Endgame on fuboTV

FuboTV offers NBC in numerous US cities allowing you to watch The Endgame every week when it airs. You can check out a free trial to FuboTV here. Fubo TV supports the following streaming devices:
Android smartphones
Android tablets
iPhone
iPad
Apple TV (4th Generation only)
For more information on FuboTV features, please see our Fubo TV review.
How Much: FuboTV costs $74.99.
Watch The Endgame on DIRECTV STREAM
DIRECTV STREAM offers live NBC streaming in many markets. Through its "Entertainment" package for $79.99 a month, NBC is available along with a ton of cable TV and other broadcast networks. They offer a free trial to allow you to make sure NBC is offered in your area.
DIRECTV STREAM is supported on Windows and Mac PCs and laptops, Android and iOS devices, Roku, Amazon Fire TV, Nexus player, Xbox One, 4th Generation Apple TV, Chromecast, and more. For more information, check out our review of DIRECTV STREAM.
How Much: $79.99 per month through its "Entertainment" package.
Watch The Endgame on Hulu
Hulu + Live TV offers live NBC in nearly all US markets along with cable TV and broadcast networks. Therefore, you can watch The Endgame every week as it airs on NBC. To see if live NBC is available in your area, you can use this tool: Hulu Live TV Channels by Zip code. You can read more about Hulu in our review of Hulu.
Hulu Live TV costs $76.99 per month. Hulu Live TV includes the following features:
Discovery and 60+ other channels including local network channels.
Unlimited cloud DVR storage. (Recordings save for 9 months)
Watch on 2 screens at once. (Upgrades available)
Comes with 6 customizable profiles
Includes entire Hulu streaming library
Supports iOS, Android, Fire TV, Apple TV, Roku, Chromecast, and more.
How Much: Hulu + Live TV costs $76.99 per month.
Watch The Endgame on YouTube TV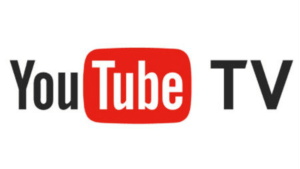 YouTube TV is another great option for watching The Endgame. YouTube TV offers live NBC with its streaming service in nearly ALL markets in the US.
YouTube TV supports Android, iOS, Apple TV, Fire TV, Chromecast, and more. The YouTube TV app has also returned to Roku devices after settling a dispute between the two companies. Be sure to check out our review of YouTube TV for more information. You can sign up for their free trial.
How Much: $72.99 per month.