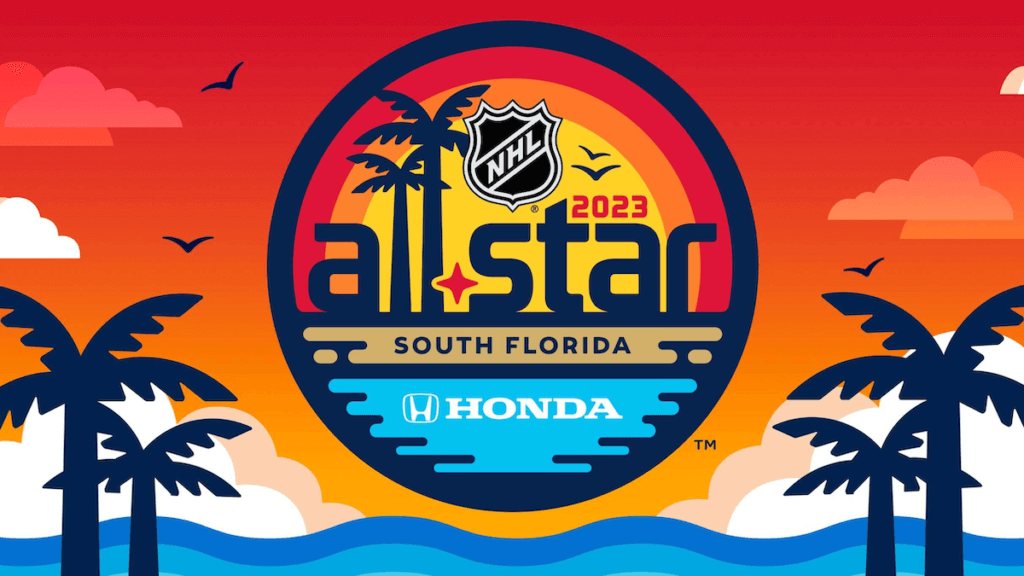 This weekend is a must-watch for hockey fans. On Friday, February 3rd, the NHL Skills competition will occur at the FLA Live Arena in Sunrise, Florida. The following day, Saturday, February 4th is the NHL All-Star Game. Read on to learn how to watch!
How To Watch the NHL All-Star Weekend: The NHL Skills Competition airs on ESPN, and All-Star Game will air on ABC. But you don't need cable to watch. You can stream both events on ESPN+ (sign up here). You can also grab a free trial to any of the following streaming services that carry ABC and ESPN:
When Is The NHL Skills Competition: Friday, Feb. 3rd at 7:00 PM ET on ESPN
When Is the NHL All-Star Game: Saturday, February 4th at 3:00 PM ET on ABC
Read on to learn more about the NHL Skills Competition and All-Star Game and where you can stream both events.
What Is The NHL Skills Competition
The events at this year's NHL Skills Competition will take place at the FLA Live Arena in Sunrise, Florida. The event airs live on Friday, February 3rd at 7:00 PM on ESPN and include the following contests:
Splash Shot
Pitch 'n Puck
Tendy Tandem
Fastest Skater
Hardest Shot
Breakaway Challenge
Accuracy Shooting
The new events "Pitch 'n Puck" will see six players will play a par 4 golf/hockey hybrid game, and "Splash Shot" will involve players shooting pucks at targets to dunk their opponents. There will also be a goaltender shooting competition. Women's players have been invited to participate in the skills competition again this year with Hilary Knight, Alex Carpenter, Emily Clark, Rebecca Johnston, and Sarah Nurse all planning to take part. Former NHL goalie and Hockey Hall of Famer Roberto Luongo will be the celebrity goaltender in the breakaway challenge\
NHL All-Star Game Format
The NHL All-Star Game is a single-elimination tournament consisting of 20-minute 3-on-3 matches between four teams representing each of the league's four divisions. The event airs live on Saturday, February 4th on ABC at 3 PM eastern time and simulcast on ESPN+.
Atlantic Division

Nikita Kucherov (Lightning)
Dylan Larkin (Red Wings)
Mitch Marner (Maple Leafs)
Nick Suzuki (Canadiens)
Tage Thompson (Sabres)
Brady Tkachuk (Senators)
Matthew Tkachuk (Panthers)
Linus Ullmark (Bruins)

Metropolitan Division:

Sidney Crosby (Penguins)
Alex Ovechkin (Capitals)
Johnny Gaudreau (Blue Jackets)
Kevin Hayes (Flyers)
Jack Hughes (Devils)
Brock Nelson (Islanders)
Igor Shesterkin (Rangers)
Andrei Svechnikov (Hurricanes)

Central Division:

Seth Jones (Blackhawks)
Kirill Kaprizov (Wild)
Clayton Keller (Coyotes)
Cale Makar (Avalanche)
Josh Morrissey (Jets)
Jason Robertson (Stars)
Juuse Saros (Predators)
Vladimir Tarasenko (Blues)

Pacific Division:

Matty Beniers (Kraken)
Kevin Fiala (Kings)
Nazem Kadri (Flames)
Erik Karlsson (Sharks)
Connor McDavid (Oilers)
Elias Pettersson (Canucks)
Troy Terry (Ducks)
Logan Thompson (Golden Knights)
How To Watch The NHL All-Star Game and Skills Competition without Cable
The NHL Skills Competition will air on ESPN, while the All-Star Game airs on ABC. The streaming services below will allow you to stream both. I recommend fuboTV because they offer a no-commitment 1-week free trial. Another free option is DIRECTV STREAM, as they provide a 5-day free trial. Below are the descriptions of all the streaming services that provide access to ABC and ESPN so you can watch the NHL All-Star Weekend.
fuboTV

FuboTV includes live ABC network and ESPN. You can check out a free trial to FuboTV here. Here are some of fuboTV's features:
For more information on FuboTV features, please see our Fubo TV review.
How Much: FuboTV costs $74.99 per month.
DIRECTV STREAM
DIRECTV STREAM offers live ABC and ESPN streaming. Both channels are available through all DIRECTV STREAM plans. The most affordable is the "Entertainment" package for $79.99 a month, along with a ton of cable TV and other broadcast networks. You can check Their Website to see the channels in your area. You can also visit our review of DIRECTV STREAM.
How Much: $79.99 per month through its "Entertainment" package. You can try it with this 5-day free trial
Hulu Live TV
Hulu not only offers its on-demand service but live-streaming as well. They offer ESPN and ABC along with other local networks and other channels found on cable TV. According to the data we have, live ABC is available everywhere in the US. However, be sure to check Hulu's Website for the latest channels in your area on this page: Hulu Live TV Channels by Zip code.
A Subscription to Hulu + Live TV includes:
Includes ESPN+ and Disney+
Unlimited cloud DVR storage. (Recordings save for 9 months)
Watch on 2 screens at once. (Upgrades available)
It comes with 6 customizable profiles
Includes entire Hulu streaming library
Hulu + Live TV is supported on Roku, Amazon Fire TV, iOS, Android, and more. You can read more about Hulu in our review of Hulu. There isn't a month-to-month contract, so you can sign up to test the service without fear of a long-term commitment. You can sign up for Hulu Live TV using this link: Sign up for Hulu + Live TV.
How Much: The base package starts at $76.99 per month.
YouTube TV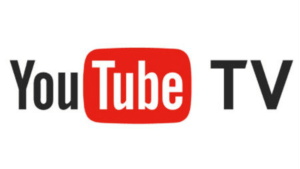 YouTube TV is another excellent option to watch ABC and ESPN live. YouTube TV offers live ESPN and ABC with its streaming service in all markets in the US. YouTube TV supports Roku, Android, iOS, Apple TV, Fire TV, Chromecast, and more.
YouTube TV provides:
Check our review of YouTube TV for more details.
How Much: $72.99 per month.
NHL All-Star Weekend on ESPN+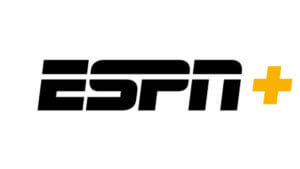 The NHL All-Star Game on Saturday and the Skills Competition the day before will also stream live on ESPN+. You can watch ESPN+ through the ESPN App. To add ESPN+ to your ESPN app, follow these instructions:
Download and Open the ESPN app on your mobile or TV device. supports Roku Players and TVs, Amazon Fire TV devices, Chromecast, Apple TV, Android, iPhone, Samsung TVs, Xbox, PlayStation, and more.
Click the Settings Gear in the upper right corner
Select "Account Information" then "Log Into ESPN Account." You should receive an activation code.
Visit https://espn.com/activate on your phone or laptop and type in the code
Log in with your ESPN+ credentials
You should then get confirmation that your ESPN+ account is linked and now see and "ESPN+" tab in the ESPN app.
An ESPN+ subscription costs only $10.99 per month. There is no contract so you can cancel any time you like. However, you can select a yearly subscription for a discounted rate of $69.99 annually. In addition to ESPN, Disney also owns Hulu and the Disney+ streaming service. You can get Disney+, Hulu, and ESPN+ starting at $18.99 per month by signing up here! For more information on ESPN+, see our ESPN+ review.