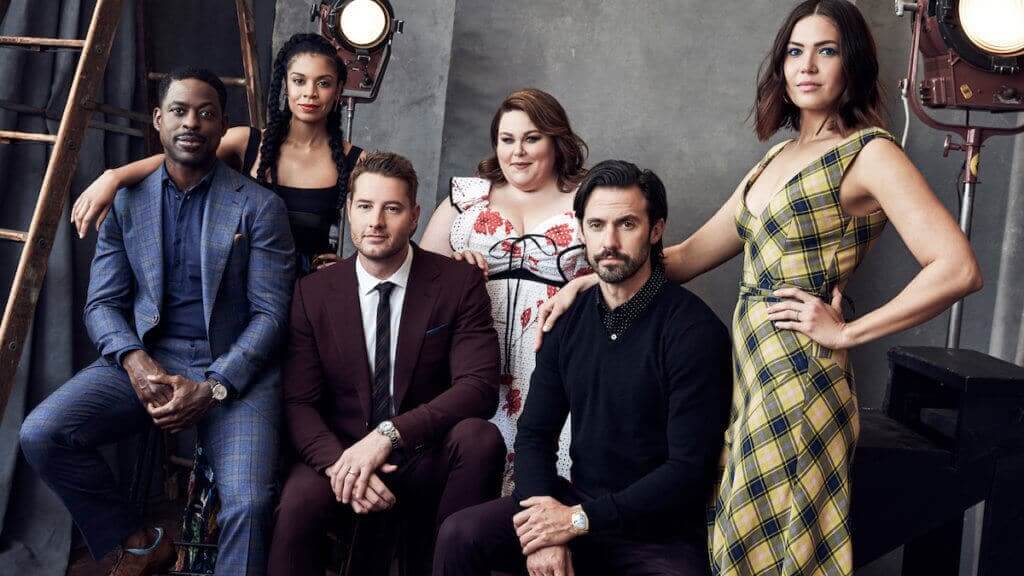 After six heartfelt seasons, This is Us will have its series finale on Tuesday, May 24, at 9:00 p.m, on NBC. The Pearson family's journey, which now spans three generations, has been a family favorite and a mega-hit for NBC for six years, and it is finally coming to a close. Featuring a multi-linear story, This is Us tells the love story of Jack and Rebecca Pearson, their struggles and family life, the raising of their triplets, as well as the three young Pearsons' adult lives as they try to find their own true love(s).
Of course, there are many powerful moments in this heart-string-tugging show, but for me, number 1 might just be the episode "The Music and the Mirror." It chronicles Beth's (wife of triplet Randall) path as a dancer and then teacher, but, more so, has a beautiful and emotional opening montage that shows in compelling microcosm the impact of COVID on small business owners and artists. Season 5 in particular stood out among a lot of fictional TV shows as embracing the pandemic as a very real part of everyday life, while not letting it overpower the storytelling. And, frequently in its history, while This is Us excelled at telling multiple stories at once, it was these singular episodes that chronicled one character's journey through a series of life events and opened up a whole new backstory, that were the most compelling.
Read on for how to watch This is Us live if you don't have cable, as well as on-demand and past seasons.
When This is Us airs: This is Us airs on Tuesdays at 9 p.m. ET.
When does the This is Us finale air: The final episode of This is Us airs on Tuesday, May 24.
TV Network: This is Us airs on NBC.
Best Way to Stream Live: You can watch This is Us on NBC with DIRECTV STREAM. They provide NBC and have a 5-day free trial. FuboTV (Free Trial) and YouTube TV (Free Trial) both offer access to NBC streaming.
On-Demand: New episodes This is Us is available on Hulu on-demand (30-day free trial) with new episodes available on Wednesdays.
Watch This is Us on These Streaming Services
You don't need cable to watch This is Us. You can use a TV antenna if you live close enough to an NBC broadcast tower. However, if you don't want to use a TV Antenna, the following streaming services carry NBC, so you can watch This is Us as it airs.
Hulu Live TV and YouTube TV offer you local NBC stations in nearly all U.S. markets. They both offer a free trial, so you can watch the premiere of This Is Us for free. All the ways you can stream This Is Us season six are listed below. All free trials auto-renew when they expire, but you will not be billed if you cancel before the trial ends.
Watch This is Us on Hulu
Hulu offers live NBC in nearly all US markets along with cable TV and broadcast networks. Therefore, you can watch This Is US every week as it airs on NBC. To see if live NBC is available in your area, you can use this tool: Hulu Live TV Channels by Zip code.
Hulu + Live TV is supported on Roku, Amazon Fire TV, iOS, Android, and more. You can read more about Hulu in our review of Hulu. There isn't a month-to-month contract, so you can sign up to test the service without fear of a long-term commitment. You can sign up for Hulu Live TV using this link.
Watch This Is Us Season 6 On-Demand
If you can wait a day, Hulu's more affordable on-demand service has new episodes of this season of This Is Us available on-demand. You have to wait a day, but the on-demand service starts at only $7.99 per month and offers a 30-day free trial.
How Much: The base package for live TV starts at $76.99 per month. Hulu on-demand starts at $7.99 per month with ads. You can go ad-free for $17.99 per month.
DIRECTV STREAM
You can watch This Is Us on NBC with the streaming service DIRECTV STREAM. The price is $79.99 per month. Each DIRECTV Streem channel plan provides the following features:
watch up to 20 streams simultaneously per subscription
a cloud-based DVR
channels like USA Network, AMC, HGTV, Discovery, and more
supported on Apple TV, Android TV, Roku, Amazon FireTV, and more
You can try DIRECTV STREAM by signing up for this online offer. You can learn more about the service in our DIRECTV STREAM review.
Watch This is Us on YouTube TV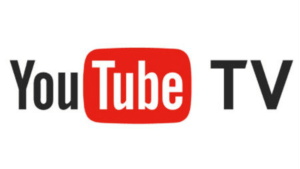 YouTube TV is another great option for watching This is Us. YouTube TV offers live NBC with its streaming service in nearly ALL markets in the US.
YouTube TV supports Android, iOS, Apple TV, Fire TV, Chromecast, and more. The YouTube TV app has also returned to Roku devices after settling a dispute between the two companies. Be sure to check out our review of YouTube TV for more information. You can sign up for their free trial.
How Much: $64.99 per month.
Watch This is Us on fuboTV

FuboTV offers NBC in numerous US cities allowing you to watch This Is Us every week when it airs. You can check out a free trial to FuboTV here. Fubo TV supports the following streaming devices:
Android smartphones
Android tablets
iPhone
iPad
Apple TV (4th Generation only)
For more information on FuboTV features, please see our Fubo TV review.
How Much: FuboTV costs $64.99 per month.
Streaming Past Seasons of This Is US
Every episode of all five seasons of This is Us is available on Hulu's streaming library. Plus, new episodes of the current season appear on Hulu the day after they air. That will let you binge-watch seasons 1-5 and watch new episodes of this season for as low as $7.99 per month. Hulu's streaming library offers a 30-day free trial, so you can watch the first four seasons of This Is Us Free.
Season 1-5 – Hulu (Free Trial)