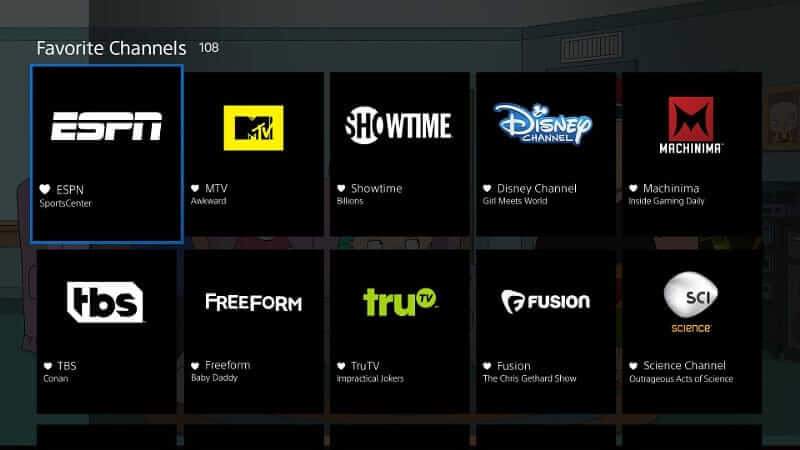 Updated: It seems PlayStation raised the prices of all their packages by $10 each. They offered no warning when doing so.
The Sony PlayStation Vue was announced last March as a service that would allow subscribers to stream many cable networks over the internet without requiring a cable TV subscription. Due to the service originally costing around $50  per month, having limited release, and requiring the need of a Sony PlayStation 3 or 4, I haven't really seen it as a viable cord cutting solution.
As of March 14th, 2016, their Vue and my view have drastically changed.
What's New with PlayStation Vue
While Sony has greatly improved it's PlayStation Vue over the last year, the biggest changes were announced this week. Namely, that the service is going into wide release and will offer a package only costing subscribers $30 per month.
Since its initial pilot, the Vue service is also available on more devices than just the PlayStation 3 and 4. Sony now offers Vue on multiple platforms, the most accessible devices being the Roku and Amazon Fire TV.  Simply download the PlayStation Vue app to your Fire TV, start the app, and log in with your PlayStation Vue credentials.
What You Need To Know About PlayStation Vue
Vue is a service designed to replace cable TV. The service delivers various channels live and on demand. It even lets you record shows in a "Cloud DVR" and view shows on multiple TVs around the house from one account. With packages starting at $39.99 with no box rental fee, it's priced a bit on the high side.
The Catch
While PlayStation Vue is being nationally rolled out in 203 markets, the new markets will only have access to the new "Slim" packages. These packages will only offer "on-demand" access for NBC, ABC, and Fox. (They are planning to add CBS soon.) Shows should be available the next day after they air.
Only the original markets of New York, Los Angeles, Chicago, Philadelphia, Dallas, San Francisco and Miami will have live access to ABC, CBS, FOX, and NBC. However, the price for that package is $40. These original markets will not have access to the new Slim bundles.
Aside from pricing and the live local networks, most other aspects are the same. All other networks can be watched live and Vue's cloud DVR lets you record any shows you would like much like a cable provider's DVR service.
PlayStation Vue Devices
PlayStation Vue is available on  PlayStation 3 and PlayStation 4, Roku, NvidiaShield, Amazon Fire TV and Fire TV Stick. The service is also accessible on the Vue mobile app on Google Chromecast, iPad and iPhone.
PlayStation Vue Channels
Access  Bundle:  $39.99 per month will provide you with ABC On Demand, Fox On Demand, NBC On Demand, AMC, Animal Planet, Bravo, Cartoon Network, CNBC, CNN, Destination America, Discovery, Discovery Family, Disney Channel, Disney Junior, Disney XD, DIY Network, E!, ESPN, ESPN2, Esquire, Food Network, Fox Business, Fox News, Freeform, FS1, FS2, FX, FXX, HGTV, HLN, ID, MSNBC, National Geographic, NBCSN, Own, Oxygen, Pop, Science, Syfy, TBS, TLC, TNT, Travel, TruTV, USA, and WE.
Core Slim Bundle:  $44.99 per month will give you everything in "Access Slim" plus beIN Sports, BTN (Big 10 Network), CSN, CSN Plus, ESPN News, ESPN U, Golf Channel, SEC Network, Sundance TV, Comcast Network, and NFL Network. You can also purchase NFL RedZone Season pass for $39.99 for the entire season.
There is also an Elite Slim bundle priced at $54.99 a month that offers over 100 channels, but I think that's getting a little too far outside the spirit cord cutting. I won't even get into the Ultra package at $74.99.
There are also standalone channels available like Showtime,  Fox Soccer plus, Machinima, and Epix Hits.
Signing Up for PlayStation Vue
You can check if service is available in your area on the PlayStation Vue website. If it is and you want to take advantage of the content Vue has to offer, you will need a supported device. Obviously, you don't need to worry about this if you have a PlayStation 3 or 4. Otherwise, I recommend getting a Roku or Amazon Fire TV and using the Vue App.
All that is left is signing up for PlayStation Vue and picking the bundle you want.
If this article didn't answer your specific question, check out the Cord Cutting Guide. It provides links to the most important articles in our over 200 pages of content to help you ditch pay TV.
For tips and tricks on cutting the cord and other tech topics follow Dennis on Twitter @GroundedReason. You can also join the conversation on our Facebook Page
.
If you enjoyed this article, please subscribe in the sidebar to the right and we will notify you when new articles are published. If you are using a mobile device, click subscribe to Grounded Reason to get to the sign-up.