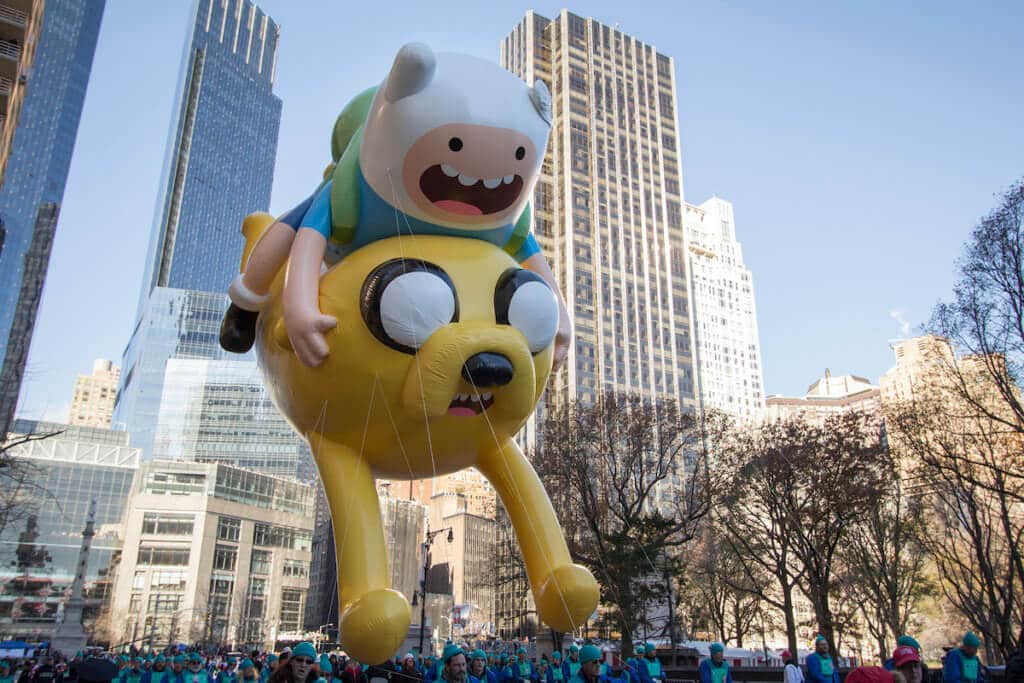 Thanksgiving isn't just about food, friends, and family. It's also a big TV day as well with The Macy's Thanksgiving Day Parade, Football, the National Dog Show, and quite a few TV shows and movie marathons. This article will tell you how to stream all of these events free to your TV and other significant TV events this Thursday.
How To Stream The Macy's Thanksgiving Day Parade
This year's Macy's Thanksgiving Day parade starts at 9 a.m. eastern time on November 24. However, it will air at 9 a.m. in each time zone on NBC. People in the eastern time zone will see it live on NBC, and the other time zones will see a taped delay at 9 a.m. This year is also the first year it will also be available to stream live on Peacock.
Anyone can watch it live through Verizon's YouTube page at 9 a.m. eastern, regardless of where you live. The YouTube app is available on nearly every streaming device and smart TV so that you can watch on the Big screen. If you want to watch NBC's coverage, you can check out our guide to watching NBC without cable. The best options and free trials for each are below.
Using a free trial to any of these services will set you up to watch all three NFL games on Thanksgiving and the National Dog Show, which I will cover in the following sections.
How To Watch Thanksgiving Day Football
As shown in our guide to watching the NFL on Thanksgiving, the following three games are on this Thanksgiving:
Buffalo Bill vs. Detroit Lions at 12:30 pm ET on Fox
New York Giants vs. Dallas Cowboys at 4:30 pm ET on CBS
New England Patriots vs. Minnesota Vikings at 8:20 pm ET on NBC
Since these games are all on network TV, you can watch all three for free by either using a TV antenna or a free trial to one of the services below that carries are three networks:
How To Watch the National Dog Show
After the Macy's Thanksgiving Day Parade concludes, the 2021 National Dog Show airs on NBC on Thursday, November 24, at 12 p.m. local time in each time zone. The same options for watching NBC for the parade will work for the dog show.
Other Thanksgiving Day Options
The following TV and movie marathons will be running this Thanksgiving.
Yellowstone
If you have been looking to watch Yellowstone, Paramount Network will be airing all of season 1 of Yellowstone starting at noon and running until 10 p.m. ET. You can use any free trials to the services in the list below to watch as they all carry Paramount Network in their channel lineup.
You can also check out how to watch Paramount Network for more information.
Thanksgiving Day Premieres
If you want to watch something new this year, you can check out some new shows and specials that premier this week from the list below:
Criminal Minds: Evolution, the latest iteration of the Criminal Minds franchise, brings back the original cast in a 10-episode super series, beginning Thanksgiving Day on Paramount+ (7-day free trial).
Love, Lizzo is a new documentary film on the global superstar, taking an intimate look at her rise to fame and inspiring messages of body positivity and self-love. Available on Max (sign up here).