Ever wish you could watch NFL games online?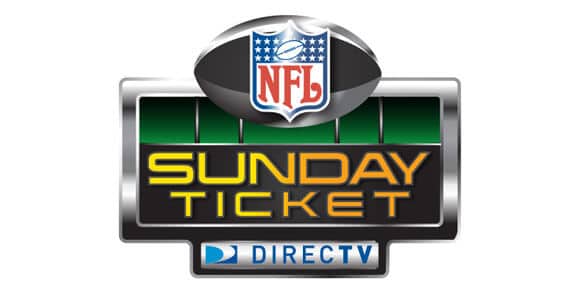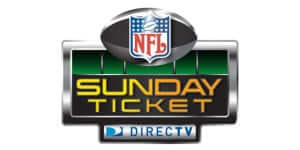 Here's a bit of good news for those of you that cut the cord and want to watch NFL games online. If you are curious about cutting the cord (as in getting rid of cable bill and still get most of your content) you can check out my guide on cutting the cord here. Now back to football. Currently I watch all my beloved Ravens games for free with my HD antenna because I live in their viewing market. But let's pretend I'm the world's biggest Peyton Manning fan and cry real tears most Sundays, a few Mondays, the occasional Thursday and a possible Saturday (playoffs) because I can't watch Broncos games as I live outside of their viewing market.

While we are taking a stroll through the Bizarro universe, let's also pretend my spouse has no problem with me watching a continuous 12 hours of NFL football on Sundays. If you're like this pretend version of me, then Direct TV may have just thrown you a bone. They are actually going to allow certain people to watch NFL games online with their "NFL Sunday Ticket" option without purchasing their television service.
Whats the Catch?
Now that you've stood up with both first raised triumphantly in the air while ice cold Gatorade is dumped on your head (Donate to ALS), I need to you to sit back down. As I said before, it's only for certain folks. In order to be eligible you need to live in an eligible apartment building, attend an eligible university, or live in the San Francisco, Philadelphia, or New York City metro area. If you meet these requirements you will have the honor of paying at least $199.99 to stream out of market games.
You will still need a solution to watch your home team like the HD antenna described in my guide. The $199.99 package allows you to watch NFL games online on most PC's, tablets, and smart phones. If you instead want to watch NFL games online with your video gaming console then that will cost you $239.99, but you won't be able to stream it to PC's, tablets or smart devices. I'm still scratching my head on that one myself. Perhaps Dan Dierdorf will call and sing to you on your birthday for the extra 40 bucks, because I see less functionality on that package.
Furthermore it only works on PlayStation 3, PlayStation 4, and X-Box One, so 360 and Wii fans will be forced into saving money and using their phone with the $199.99 base package. I understand you may not have a means of getting your phone to display on your TV, but then you should go read the guide I mentioned in the 2nd sentence. I did mention the guide, right?
Finally, if you are completely irrational you can purchase the $329.99 "Max" package. That will give you the ability to watch NFL games online with any supported PC, smart phone, tablet, or gaming console. They will even throw in the ability to stream the Red Zone Channel, and Direct TV Fantasy Zone. Please note that Direct TV Fantasy Zone is for fantasy football and not for people with an odd TV fetish.
So for now, a majority of us will be without access to watch NFL games online if they are outside your home teams market. However this is good news as it appears one reason people have been apprehensive to cut the cord may have been resolved for millions. Call me optimistic, but I think this is a baby step toward the inevitable. At some point in the future all content will be legally accessible through the internet either for free, or for a subscription.
When can we just watch everything online?
The only thing holding this back is the companies that currently control the internet access and hold the contacts with content providers. With any luck this will be a pilot program that works and in a year or so we will be able to buy and legally watch NFL games online without restriction. Until then my Bizarro universe doppelganger will have to spend about 20 hours a week in a local sports bar to catch all the games he wants to watch. I'm sure his spouse will be thrilled.
Full details and eligibility requirements are here.
Need More Information?
If this article didn't answer your specific question, head over to our Home Page! It will guide you to affordable internet providers, streaming services to meet your needs, information on antennas, and many more tools and resources to help you save money on TV and Internet access.
For tips and tricks on cutting the cord and other tech topics be sure to join our Facebook Page.
Join Millions of Cord Cutters
Disclosure: Grounded Reason is supported by a small commission for purchases made through some product links on this website. We do not accept compensation from companies attempting to sway our review of products.