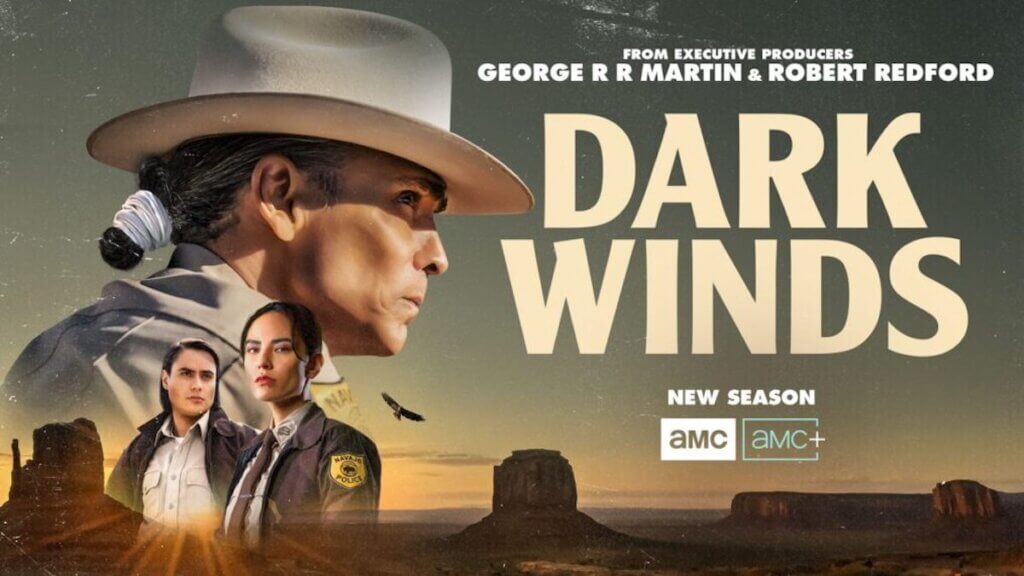 Dark Winds is a psychological drama based on Tony Hillerman's Leaphorn & Chee book series. The show stars Zahn McClarnon (Longmire, West World) as Lt. Joe Leaphorn of the Tribal Police, who, along with his new deputy Jim Chee (Kiowa Gordon, Twilight), are investigating a series of seemingly unrelated crimes in a remote section of the Navajo Nation in the 1970s. The two men, charged with covering 27,000 miles of territory, find themselves wrapped up in a much bigger case than anticipated, one that will drive close to home and bring out their past traumas. George R.R. Martin and Robert Redford executive produce the show. Read on to learn how to stream this season of Dark Winds without cable.
When Are New Episodes Available: New episodes of Dark Winds will air on Sundays at 9:00 p.m. ET.
Network: Dark Winds will air on AMC and is available on AMC+.
Where to Watch Dark Winds: If you don't have AMC+, the most affordable way to watch Dark Winds is through Philo (free trial), which carries AMC.
Dark Winds on AMC+
You can watch Dark Winds directly AMC+, AMC's premium streaming service. Subscriptions to AMC+ are free for 7-days and include ad-free access to shows on AMC, BBC America, Shudder, SundanceTV, and IFC. You can watch AMC+ directly through other services and apps, including Prime Video App, Roku Channel, and Apple TV Channels.
Prime Video Channels: First, sign up for AMC+ on Prime Video Channels through your Amazon account. Then you can download the Prime Video App to your supported device and sign in with your Amazon account, and The latest episodes of Dark Winds will be available for you to watch through the Prime Video App.
The Roku Channel: While the Prime Video app is available on Roku devices, users of the Roku Channel can sign up for AMC+ through the Roku Channels App. You can do so through the Roku Channel app interface.
Apple TV Channels: While the Prime Video app is available on Apple TV, users may choose to sign up for AMC+ through the Apple TV channels interface.
For more information, see our review of AMC+.
Dark Winds on AMC
While Philo is the most affordable, there are several services that carry AMC, including Sling TV, Fubo TV, and YouTube TV. Each of those services supports similar devices to Philo, but at a slightly higher price.
AMC on Philo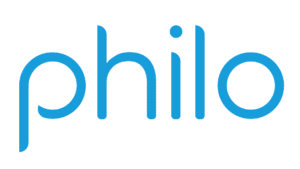 One of the most affordable ways to watch Dark Winds on AMC is to sign up for a free trial to Philo. Philo offers AMC and a ton of other favorite cable channels for just $25 per month. Philo works on Apple TV, Amazon Fire TV, Roku, web, iOS, Android, and Android Chrome. They also include a cloud DVR, so you can record the new season and watch whenever you like. You can also can sign up for the ad-free version of AMC, AMC Premiere. For information on all the channels Philo provides and other details, check out our full review of Philo.
For just $25, you can watch AMC live or on-demand, and the service even includes a cloud DVR! Along with AMC, you will have access to other favorite channels like HGTV, BBC America, BET, Cheddar, CMT, Comedy Central, Discovery, DIY, Food Network, FYI, GSN, Hallmark Channel, Lifetime, MTV, Nick, History, TLC, and much more. (See all the channels on Philo)
Philo supports Fire TV, Apple TV, and Roku. You can also watch on Mac and PC using a web browser, Apple iPhone and iPad (running iOS 9 or newer), Android phones and tablets (running 5.0 or later)
Dark Winds on Sling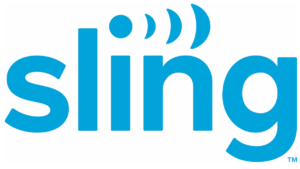 AMC is one of the many channels on Sling TV, making it a good place to watch Dark Winds. AMC is a part of both their "Blue" and "Orange" package starting at $40 per month.
Furthermore, Sling TV's cloud DVR provides a method of recording your favorite AMC shows. You can even pause and rewind the AMC live stream! Sling TV also provides AMC on demand.
Sling TV Also Provides access to ESPN, ESPN2, ESPN3, TBS, TNT, CNN, Food Network, Cartoon Network, ABC Family, A&E, History Channel, Disney Channel, and much more.
Sling TV is available on Roku, Amazon Fire TV, Chromecast, and more, so it's not a problem to enjoy AMC on a TV, tablet, computer, or other smart devices.
Dark Winds on FuboTV

FuboTV is a streaming service that provides access to quite a few pay-TV channels. You can watch the channels live as they would air on cable TV, and you can record programs on their cloud DVR. They provide AMC as well as over 80 other channels as part of their base package.
All these features are part of the base package. You can test out the service with this fuboTV subscription. The price $74.99. The service supports Roku, Chromecast, Fire TV, Apple TV, and more. Check out my full review of FuboTV for more information.
FuboTV subscribers also can sign up for the ad-free version of AMC, AMC Premiere.
Dark Winds on DIRECTV STREAM
DIRECTV STREAM is another way you can watch Dark Winds on AMC. Channel packages with AMC start at $79.99 per month through the streaming services "Entertainment" package. A subscription to DIRECTV STREAM includes the following:
watch 20 streams simultaneously per subscription
a cloud-based DVR
channels like AMC and more
supported on Apple TV, Android TV, Roku, Amazon FireTV, and more
You can check out this streaming service through this 5-day free trial or read about it in our DIRECTV STREAM review.
Dark Winds on YouTube TV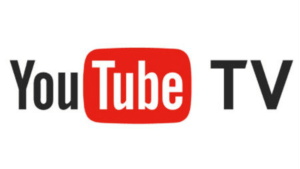 YouTube TV also offers AMC live online, as well as limitless storage space for recording your shows. Plus, you can watch your library of recorded shows anywhere! The base package includes AMC for $72.99 a month. YouTube TV supports Android, iOS, Apple TV, Fire TV, Chromecast, and more. The YouTube TV app has also returned to Roku devices after settling a dispute between the two companies. Check our review of YouTube TV to see if it's available in your area. YouTube TV offers a 1-week free trial.
YouTube TV subscribers also can sign up for the ad-free version of AMC, AMC Premiere.