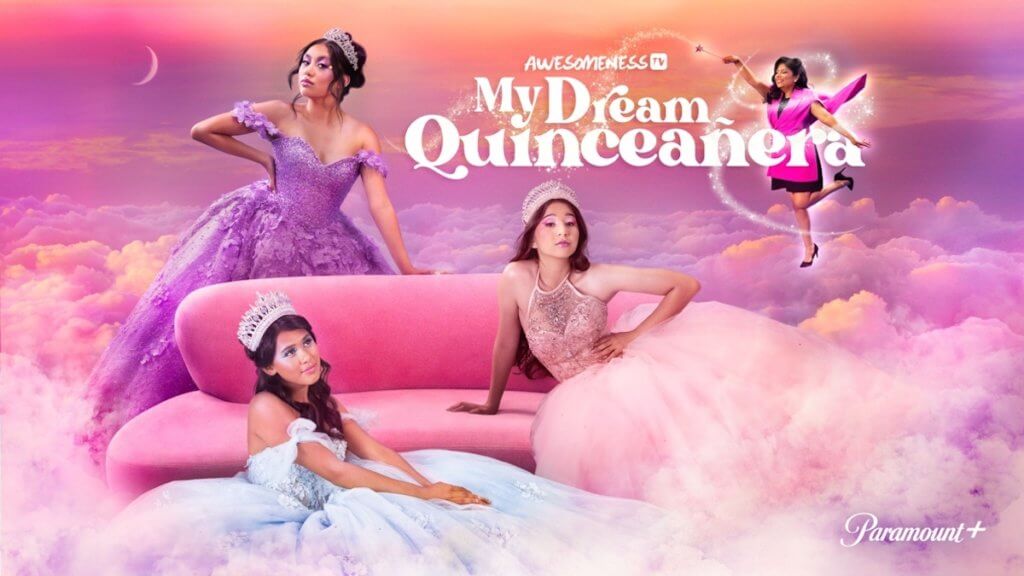 My Dream Quinceañera is based on AwesomenessTV's highly successful YouTube series of the same name, follows three California teens preparing for their quinceañera, a massive coming-of-age birthday celebration. In the new 10-episode season, the three girls, Bayle Delgado, Romi Herrada, and Angelica Luna, are aided on their journeys by expert quinceañera planner Maria Perez, a new addition for the Paramount+ series. As Perez helps all their quince dreams come true, the girls will deal with all the emotions, tears, and drama of teenage life on a grand and glittery scale. Read on for more on how to watch My Dream Quinceañera.
When Does My Dream Quinceañera Premiere: My Dream Quinceañera premieres on Friday, September 16, with the first three episodes.
How Many Episodes: Season 1 of My Dream Quinceañera will have 10 episodes.
Where to Watch My Dream Quinceañera: My Dream Quinceañera is on Paramount+ (7-day-free trial).
How To Watch My Dream Quinceañera
My Dream Quinceañera is being produced exclusively as a Paramount+ Original. Paramount+ offers a seven-day free trial, and then plans start at $5.99 per month with limited commercial viewing. You can watch without ads if you subscribe to the commercial-free plan for $11.99 per month. If you cancel within your free trial, you won't be charged. Both plans can also be purchased at a discount for an annual commitment. A subscription to Paramount+ provides the following:
You can watch My Dream Quinceañera on Paramount+ on any of the following supported devices:
iPhone and iPad
Android TV
Android phone and tablet
Portal TV
PlayStation 4
Samsung TV
Vizio TV
LG TV
Xbox
Xfinity Flex
Check out our review of Paramount+ for more details.