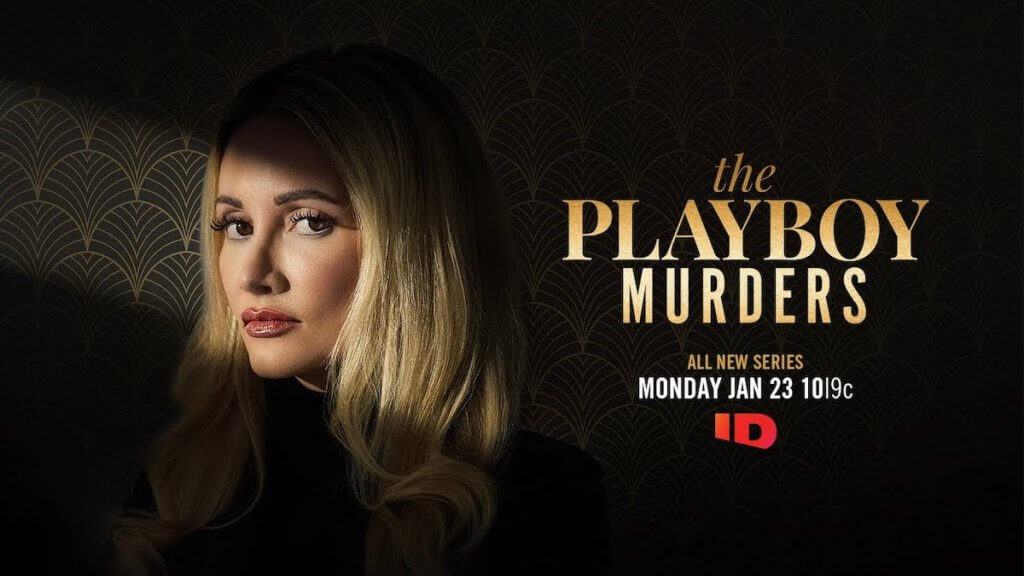 The Playboy Murders is a six-part anthology series airing on ID (Investigation Discovery). The series looks at several murders and mysteries that intersect with the world of Playboy, the popular adult men's magazine and social club. Hosted and executive produced by former Playboy Bunny Holly Madison, the series will give a personal insight into some of the darkness and scandal behind the glamour of the iconic Bunny. Read on for how to watch The Playboy Murders on ID as well as on Discovery+.
When Does The Playboy Murders Premiere: The Playboy Murders premieres on Monday, January 23, at 10:00 p.m. ET.
When Does it Air: New episodes of The Playboy Murders air on Mondays at 10:00 p.m. ET.
Where to Watch The Playboy Murders: Philo (Free Trial) carries ID, allowing you to watch The Playboy Murders live when it airs. Discovery+ also will have new episodes to stream the same day as they air on ID.
Where to Watch The Playboy Murders
The Playboy Murders airs on ID (Investigation Discovery) channel and is available to stream the same day on Discovery+.
Watch on ID with These Streaming Services
All the streaming services below offer Investigation Discovery Channel in their channel lineup. All you need is an internet connection.
Philo is the Best Way to Watch Investigation Discovery
Philo also includes Discovery, HGTV, and more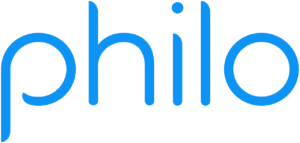 Your most affordable option is Philo. For just $25 per month, Philo gives you live access to Investigation Discovery Channel along with all other channels owned by Discovery Network like HGTV, Food Network, TLC, among others. We keep a list of channels available on Philo if you are interested in what channels are available.
Philo also allows you to record shows and watch them up to a month later with their cloud DVR.
Philo is supported on Mac and PC on a web browser, Apple iPhone and iPad (running iOS 9 or newer), and Android phones and tablets (running 5.0 or later). They also support Fire TV, Apple TV, and Roku.
If you want to watch Investigation Discovery now take advantage of their free trial. For more information, see our full review of Philo.
Watch Investigation Discovery on Hulu


Hulu Live TV is another way you can stream Investigation Discovery Channel. Previously Hulu was known for its vast on-demand streaming library. Recently, they have added a Hulu Live TV service for $76.99 a month that offers lets you stream live Investigation Discovery Channel online. Hulu Live TV includes the following features:
Over 60+ other channels including local network channels.
Unlimited cloud DVR storage. (Recordings save for 9 months)
Watch on 2 screens at once. (Upgrades available)
Comes with 6 customizable profiles
Includes entire Hulu streaming library
Supports iOS, Android, Fire TV, Apple TV, Roku, Chromecast, and more.
Many of Investigation Discovery's shows are available on-demand on Hulu's streaming library service. The streaming service starts at $7.99/month, or $17.99 per month to watch on-demand without no commercials. Check out our full review of Hulu for more details.
Investigation Discovery on Sling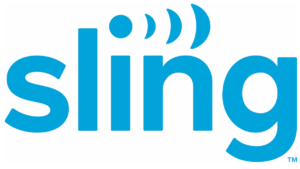 Investigation Discovery is one of the many channels on Sling TV. Live Investigation Discovery is a part of both their "Blue" and "Orange" package, starting at $40 per month each. Furthermore, Sling TV's cloud DVR provides a method of recording your favorite Investigation Discovery shows. You can even pause and rewind the Investigation Discovery live stream! Sling TV also provides Investigation Discovery on demand.
Along with Investigation Discovery, you will receive other Channels like the Travel Channel and Food Network as part of the base package.
Sling TV is available on Roku, Amazon Fire TV, Chromecast, and more, so it's not a problem to enjoy Investigation Discovery on a TV, tablet, computer, or other smart devices.
Watch Investigation Discovery Channel on Vidgo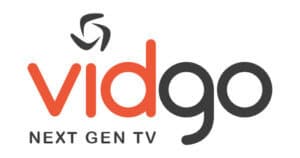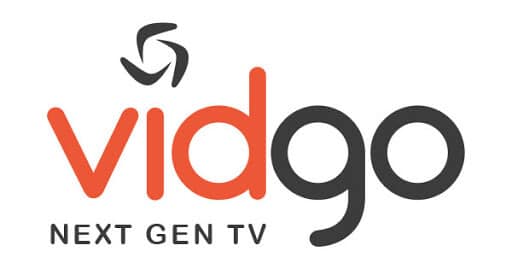 Vidgo is a newer streaming service that offers fairly competitive pricing over other live streaming services. Vidgo includes Investigation Discovery in its Core package, along with over 60 other channels. New customers can sign up for the Core Plan for $69.99 per month. (They offer discounted promo pricing for your first 3 months.)
Vidgo doesn't force you into a contract so you can cancel any time. They do offer sign-up promotions for new customers.
Vidgo is supported on available on Android, iOS, Roku, Apple TV, Chromecast, and Fire TV. You can also stream the service on up to 3 devices at the same time. We have the full details in our guide to Vidgo's live streaming service.
Investigation Discovery on DIRECTV STREAM
DIRECTV STREAM is another way you can watch Investigation Discovery. Channel packages with Investigation Discovery start at $79.99 per month. A subscription to DIRECTV STREAM includes the following:
watch 20 streams simultaneously per subscription
a cloud-based DVR
channels like Investigation Discovery and more
supported on Apple TV, Android TV, Roku, Amazon FireTV, and more
You can check out this streaming service through this online offer or read about it in our DIRECTV STREAM review.
Investigation Discovery Channel on FuboTV


FuboTV is an excellent place to go for sports, but it offers many other more general channels as well, including Information Discovery. Over 90 channels are offered in its Pro Plan for $74.99.
Here are some of fuboTV's features:
Investigation Discovery, ESPN, FS1, and more are available in fuboTV's channel lineup
You can watch on three screens at the same time
250 hours of cloud DVR storage
The FuboTV app is available on major platforms, including Apple TV, AndroidTV, Roku, and Amazon FireTV.
You can sign up for fuboTV or check out our review of FuboTV for more details.
Investigation Discovery on YouTube TV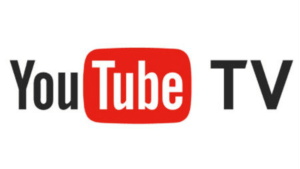 YouTube TV also offers Investigation Discovery live online, as well as limitless storage space for recording your shows. Plus, you can watch your library of recorded shows anywhere! The base package includes Investigation Discovery for $72.99 a month.
YouTube TV provides:
Check our review of YouTube TV for more details. They also offer a 1-week free trial.
Watch Investigation Discovery for Free
Most of the streaming services that carry Investigation Discovery offer a free trial. You can take advantage of those and watch free Investigation Discovery for almost a month or longer if you use different email addresses. Let's look at the free trials available.
As long as you cancel before the free trial expires, you won't be charged. You can cycle the free trials to get nearly a month of Investigation Discovery free. If you get creative with email addresses and payment methods, you could watch free Investigation Discovery even longer. Doing this would also let you test out the various live TV streaming services to see which one you like the best.
Watch The Playboy Murders with Discovery+
The Playboy Murders airs on ID (Investigation Discovery) channel and is available to stream the same day on Discovery+.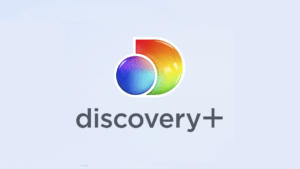 Discovery+ is an on-demand subscription-based streaming service that bundles together on-demand content from several TV networks, as well as exclusive original shows. Discovery+ offers content from Discovery Inc.-owned networks while partnering with A&E Networks, the BBC's Natural History collection, Group Nine, and more.
How much is Discovery Plus? – Discovery+ costs $4.99 per month for an ad-supported plan and $6.99 per month for an ad-free experience. Both Plans offer a 7-day free trial.
What Does Discovery Plus Include? – Discovery+ includes original content you will only find on Discovery+ in addition to on-demand shows from several networks, including Discovery Channel, HGTV, TLC, History Channel, Lifetime, and more.
How Can I Watch Discovery Plus? – Discovery+ is available to watch on Android and iOS smart devices and your browser. However, you can also watch on your TV using a streaming device like Amazon Fire TV, Apple TV, Roku, and more.
Discovery+ service offers 55,000 episodes of shows from the following networks:
Discovery Channel
A&E
Lifetime
History Channel
Food Network
HGTV
TLC
Animal Planet
Travel Channel
Investigation Discovery
Oprah Winfrey Network
Science Channel
Discovery Family
Motor Trend
Cooking Channel
DIY Network
Great American Country
American Heroes Channel
Destination America
Discovery Life