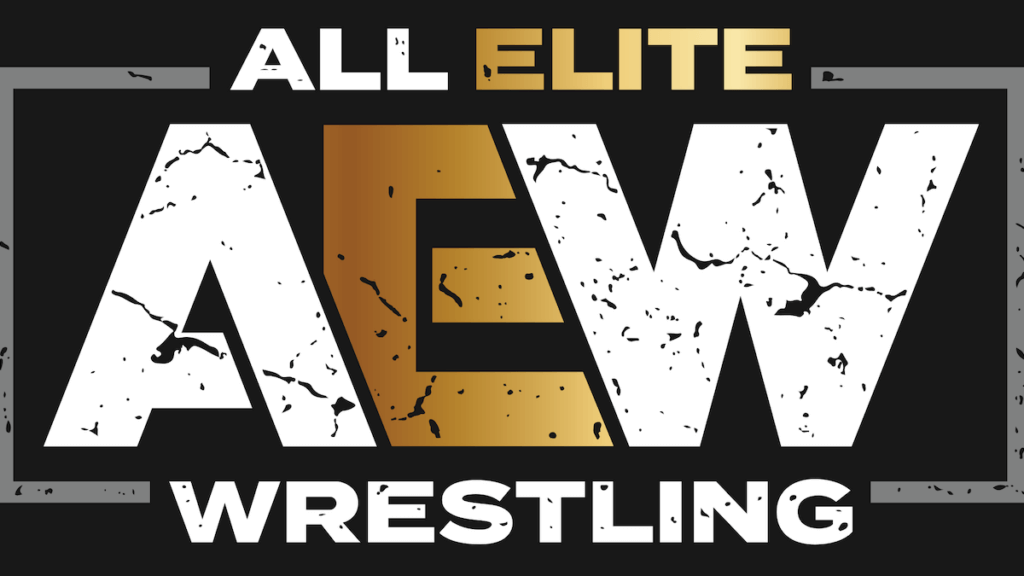 All Elite Wrestling (AEW) is the second biggest wrestling promotion in the world, next to WWE. AEW currently has four shows airing on TBS and TNT, with several pay-per-views airing throughout the year. You can catch AEW Dynamite, AEW Collision, and AEW Rampage every week with any of the following services that carry TNT and TBS:
Sling TV carries TBS and TNT in both its base channel plans for $40 per month. The first month is 50% off.
DIRECTV STREAM – Carries TNT and TBS and offers a risk-free 5-Day Free Trial. costs $79.99 each month after. However, you can cancel at any time and cancel within the free trial and you will not be charged.
YouTube TV – Carries TNT and TBS and costs $72.99 per month and offers a free trial. They are currently providing a special price of $52.99/mo for your first 3 months.
Hulu Live TV: Carries TNT and TBS and includes Disney+ and ESPN+ with unlimited DVR storage for $76.99/month. (Sign up)
These services will also let you watch AEW Battle of The Belts next time it rolls around. Read on to learn more about these services and how to watch AEW without spending a ton of money on cable. I even cover how to watch AEW Pay Per Views!
Where To Watch AEW
Fans of All Elite Wrestling (AEW) don't need to waste money on cable TV to watch AEW each week. If you're an AEW fan and want to save money, subscribe to Sling TV and watch AEW Dynamite, AEW Collision, and AEW Rampage as they air on TNT and TBS each week.
You are also set when the next AEW Battle of the Belts rolls around. The service carries both TNT and TBS for just $40 per month, with your first month 50% off. Your other options to watch AEW on TNT and TBS are DIRECTV STREAM, Hulu Live TV, or YouTube TV, which are closer to $70 per month in price, considerably more expensive than Sling TV.
Currently, AEW has four weekly shows airing across TNT and TBS. Those are:
AEW Dynamite: Airs Wednesdays at 8:00 PM ET on TBS
AEW Collision: Airs Saturdays at 8:00 PM ET on TNT
AEW Rampage: Airs Fridays at 10:00 PM ET on TNT
AEW Battle of The Belts: This quarterly AEW special airs four times a year on TNT. One episode airs on a select Saturday in winter, spring, summer, and fall. The last Battle of the Belts aired on October 21, 2023, so we expect the next one to air on TNT in January 2024.
These services also provide access to on-demand access shows airing on TNT and TBS. For instance, the entire first season of Rhodes to The Top, the reality show starring AEW power couple Cody and Brandi Rhodes, is available on Sling TV, DIRECTV STREAM, Hulu Live TV, and YouTube TV.
Why Sling TV is The Best Option for AEW Fans
I recommend Sling TV for AEW fans based on price alone. Both Sling's orange and blue plans have TNT and TBS in their channel lineup for just $40 per month, with your first month 50% off. The next most affordable streaming service to carry both channels is YouTube TV, priced over $70 per month.
There are reasons to choose DIRECTV STREAM, Hulu Live TV, or YouTube TV over Sling TV, which I'll cover later in the next section. However, most AEW fans aren't looking for a robust channel package. They want TBS and TNT to watch AEW each week, and Sling provides those channels more affordably than other streaming services. If you want a streaming service with an experience closer to a cable package, you can move on to the next section for more options.
Which Sling Plan to Pick For AEW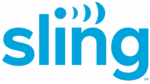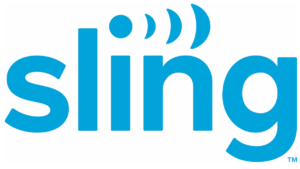 As for which Sling Plan to pick, Blue or Orange, the Blue plan is a better value as it allows you to stream on three devices at once. Sling's Orange plan only allows one stream at a time per subscription. I also feel you get a better channel selection with the Blue plan. I cover the significant differences in this section of my Sling review. Please note that Sling's blue plan provides access to ABC, FOX, and NBC in some markets, and if you live in Chicago, Los Angeles, New York, Philadelphia, or the San Francisco/Oakland/San Jose area, Sling charges an extra $5 per month for the Blue plan.
The major drawback to Sling is that the Blue or Orange plan alone doesn't have as many channels as services like DIRECTV STREAM, Hulu Live TV, and YouTube TV. To compete on channel offerings with Hulu Live TV, you would need to pick up the Blue and Orange plans (the combination is discounted at $55 per month) and maybe a channel add-on pack. Even then, Sling doesn't carry CBS and only has ABC, FOX, and NBC in specific markets in the country, and you are paying close to what you would with DIRECTV STREAM, Hulu Live TV, or YouTube TV.
However, if you are looking for affordability, then Sling is your best option. You watch Sling by downloading the Sling app on iOS, Android, Fire TV, Chromecast, Apple TV, Roku, or other supported devices. Sling includes 50 hours of cloud DVR storage. You can sign up for Sling here.
Other Ways To Watch AEW Each Week
If you are looking for more than just affordability in your streaming service, DIRECTV STREAM, Hulu Live TV, and YouTube TV all carry TNT in their channel lineup, so thatyou can watch AEW every week. Below, I describe a little about each service and what sets them apart.
DIRECTV STREAM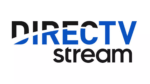 What Sets DIRECTV STREAM Apart: Stream on unlimited devices at home and three when away from home. This service is perfect for households with many devices.
DIRECTV STREAM is a way to subscribe to DIRECTV without the fuss of a satellite dish. You can watch AEW on TBS and TNT each week, just like if you had cable. In fact, DIRECTV STREAM's channel guide feels just like my old cable package did. It simulates the feel of cable TV better than its competitors.
While DIRECTV STREAM offers various channel plans, both TNT and TBS are included in the most affordable plan ("Entertainment" plan ) for $79.99 per month. You get a 5-day free trial; they don't force you into a contract, and you can cancel anytime. You won't be charged for the first month if you cancel during the trial. This plan is similar to a basic cable package, with all the broadcast and cable channels you would expect with a cable TV plan. For a complete description of the service, see my review of DIRECTV STREAM.
To stream AEW on TNT and TBS, download the DIRECTV STREAM app to a supported device and use the on-screen guide. The service also includes unlimited cloud DVR storage and allows you to simultaneously stream to an unlimited number of devices in the home..
DIRECTV STREAM is supported on the following devices:
4th Gen Apple TV
Google Chromecast, 2nd gen and higher
Amazon Fire TV
iOS devices
Android
Chrome and Safari browsers
You can try DIRECTV STREAM by signing up for this 5-day free trial.
Hulu Live TV


What Sets Hulu Live TV Apart: Includes Hulu On-demand, Disney+, and ESPN+ at no added cost.
I use Hulu to watch live AEW each week. Mainly because I live in a household of 4 people, and the robust on-demand options you get with Hulu are important to the kids in the house. Previously, Hulu was known for its vast on-demand streaming library. However, they also offer Hulu Live TV service, including live TNT and TBS streaming and most top channels typically found on cable. Hulu Live TV starts at $76.99 after signing up and includes the following features:
Unlimited cloud DVR storage. (Recordings save for 9 months)
Watch on 2 screens at once. (Upgrades available)
It comes with 6 customizable profiles
Includes entire Hulu On-Demand streaming library
Not only will you be able to watch AEW when it airs on TBS and TNT, but the included Hulu on-demand service will allow you to stream the past 2 months of AEW Dynamite, Collision, and Rampage. You can also use the unlimited DVR storage to keep episodes up to 9 months.
With Hulu Live TV, you can watch TNT on Roku, Amazon Fire TV, Amazon Fire TV Stick, Apple TV, Chromecast, and more. See our review of Hulu for more information.
YouTube TV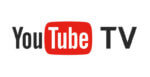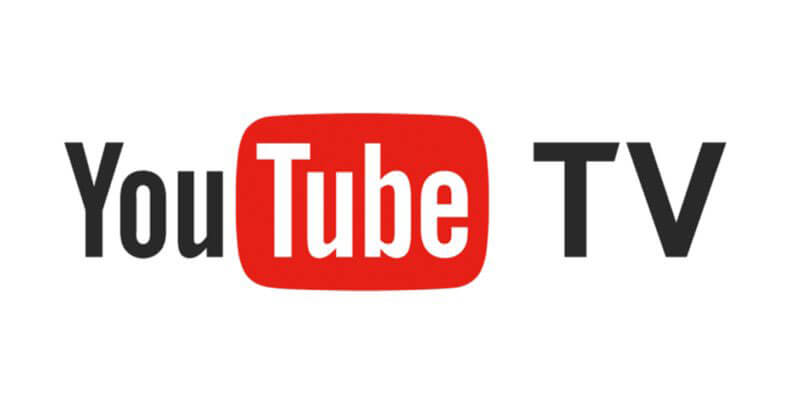 What Sets YouTube TV Apart: It provides the most channels for the price compared to the competition.
YouTube TV also offers live TNT and TBS streaming for $72.99/month, along with the following features:
access to TNT, TBS, CNN, ESPN, Local Network Channels, and over 70 other channels
unlimited cloud DVR storage
stream on three devices at once
YouTube TV supports Roku, Android, iOS, Apple TV, Fire TV, Chromecast, and more.
Includes YouTube TV on-demand
offers a 1-week free trial.
See our YouTube TV review for more details
Where To Watch AEW Pay-Per-Views
AEW airs several pay-per-view events yearly that you can't watch on TNT or TBS. For $ 49.99 each, you can stream these events live through Bleacher Report. You can watch AEW PPVs by following the steps below.
If you already have a Bleacher Report Account, you can skip to step 11
Go to Bleacher Report's Sign Up and click "sign up with phone." You can also download the app to your phone and click "Sign Up." iOS users will have the option to "Sign in With Apple," which creates an account so you can bypass these steps.
Then provide your full name.
Pick a username
Provide your mobile device's phone number.
They send a 4-digit code you enter into your phone.
The next screen asks for your email to join their newsletter. While it looks mandatory, it isn't. Instead, click your account in the upper right of the screen and click "Profile."
Select Edit
Click Edit again next to "Email" and enter your email. You will need to do this to buy the Pay-Per-View later.
You will then receive an email where you have to click the link to verify your email.
Once your profile is all set, you can head to the AEW PPV page
The next PPV should be advertised; click or tap "event details."
On the next page, click "Purchase Event for $49.99" and enter your payment information.
You can now watch the event either through your browser or the Bleacher Report Live App.
Watching AEW PPV on The Bleacher Report Live App
Bleacher Report Live app is available on iOS, Android, Roku, FireTV, and Xbox devices. The process to sign up above may not have registered a password to your account if you signed in with your phone. To use the app on Roku, FireTV, or Xbox, you must log in with a username and password. To set up a password on your account, log out and go back to the login screen. Select "Sign in With Email," then select "Forgot Password." A link will be emailed to you where you can set your password.
Once you have an email and password set up, download the app to your device and log in with the email address and password. Once logged in, the AEW PPV you purchased is available to watch through Bleacher Report Live.
Is All Elite Wrestling On Max
While Max (formerly HBO Max) has recently started airing NHL and NBA games that air on TNT and TBS, you can't watch any AEW shows on Max at the moment except for the first season of AEW All Access. The first 6 episodes of AEW All Access aired on TBS, but it's been announced this show is moving to Max. However, details on whether the show is coming back are hazy at best, so the series is in limbo. At the moment, if you pick up Max or any streaming service with TBS and TNT, that first season of AEW All Access is available on-demand.
If Max ever does pick up all the AEW shows on TBS and TNT, then it would replace Sling as the cheapest option starting at $9.99. Until then, I would use Sling, DIRECTV STREAM, Hulu Live TV, or YouTube TV.
Where You Won't Find AEW
Some also mistakenly believe AEW is owned by WWE and expect to see it on Peacock. However, AEW is owned by billionaire Shahid Khan and is completely separate from WWE. You will not be able to watch AEW on Peacock.