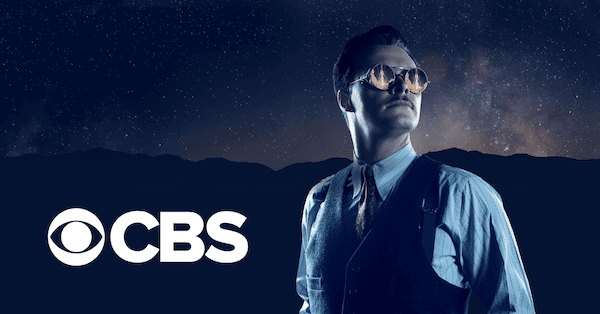 "Step outside your yard you never know what you'll find." – Strange Angel
Strange Angel is available on Paramount+ with a seven-day free trial. Strange Angel is a slow burn. With its fascinating subject, tightly designed visuals, and an eerie cinematic quality, however, the series keeps viewers intrigued as it delves into a weird hybrid of science and the occult in 1930s Los Angeles—based on the life of very real scientist Jack Parsons.
Strange Angel, which debuted June 14, 2018, and ran for 2 seasons. It was marked one of the first fully original programs to air on the direct-to-consumer network (CBS All Access at the time), one that wasn't based on an existing series or franchise. Created by Mark Heyman (Black Swan) and produced by Ridley Scott, Strange Angel is based on the biography Strange Angel: The Otherworldly Life of Rocket Scientist John Whiteside Parsons by George Pendle. The series follows the story of the real-life Jack Parsons, co-founder of the Jet Propulsion Laboratory and the Aerojet Engineering Corporation, who went from a struggling blue-collar worker to a visionary rocket engineer—and disciple of occultist Aleister Crowley.
The series features Jack Reynor as Parsons, Peter Mark Kendall as Parsons' friend and partner Richard Onsted, Bella Heathcote as his wife Susan Parsons, and Rupert Friend as the Parsons' mysterious and reckless neighbor who leads them into the path of the Los Angeles occult scene.
Half of the appeal of Strange Angel is its lush production design and tantalizing direction. From the rich saturated colors of Jack's comic book fantasy daydreams to the earthy sepia of Depression-era Southern California, the creators invest a rich layer of color and texture in every scene of this historical drama. Eerie underscoring, shadow play, and lurking camera angles give every scene a sense of subtle unease and anticipation and build up suspense for the strange events that begin to unfold.
How to Watch Strange Angel
Strange Angel is available on Paramount+. Paramount+ offers a seven-day free trial and then plans start at $5.99 per month with limited commercial viewing. You can watch without ads if you subscribe to the commercial-free plan for $11.99 per month. If you cancel within your free trial, you won't be charged. Both plans can also be purchased at a discount for an annual commitment. A subscription to Paramount+ provides the following:
You can watch Strange Angel on Paramount+ on any of the following supported devices:
iPhone and iPad
Android TV
Android phone and tablet
Portal TV
PlayStation 4
Samsung TV
Vizio TV
LG TV
Xbox
Xfinity Flex
Check out our review of Paramount+ for more details.