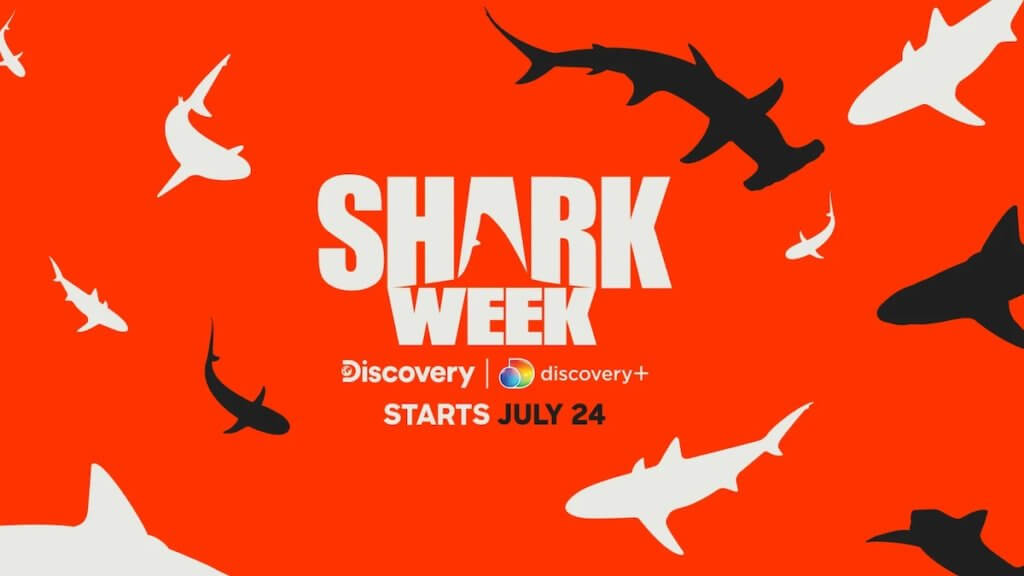 Shark Week 2023 kicks off Sunday, July 23 at 8:00 p.m. ET, and continues through Saturday, July 29, with hours of shark-focused programming on Discovery Channel and the streaming services Max and Discovery+. Now on its 35th year, Shark Week features Jason Momoa, the fan-favorite actor, superhero, and conservationist who is dedicated to protecting and preserving the world's oceans, as host.
Read on to learn how to watch Shark Week without cable. We even include the programming schedule at the end as well.
Best Way To Watch Shark Week on Discovery: You can watch Shark Week shows as they air for free using a 7-day free trial to the live TV streaming service Philo. Philo has Discovery Channel in its lineup. While the service costs $25 per month, you won't be billed if you cancel within the trial period. There is no contract if you decide to keep Philo as you pay month to month and can cancel at any time.
Shark Week on Discovery+: Discovery+ will have Shark Week shows on-demand the day after they air on Discovery. Discovery+ will also feature exclusive Shark Week content. Discovery+ also offers a 1-week free trial.
How To Watch Shark Week Without Cable
To watch Shark Week without cable, all you need is one of the following streaming services with Discovery in their lineup.
Discovery+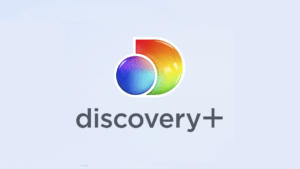 Discovery+ will have Shark week content available on-demand along with some exclusive streaming-only content. Discovery+ is available to watch on Android and iOS smart devices and your browser. However, you can also watch on your TV using a streaming device like Amazon Fire TV, Apple TV, Roku, and more. Discovery+ costs $4.99 per month for an ad-supported plan and $6.99 per month for an ad-free experience. Both Plans offer a 7-day free trial. For more information on this service, see our review of Discovery+.
Philo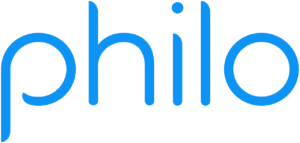 Your most affordable way to watch Shark Week on Discovery is Philo. For just $25 per month, Philo gives you live access to Discovery Channel live and on-demand. We keep a list of channels available on Philo if you are interested in what channels are available. Philo also allows you to record shows and watch them up to a month later with their cloud DVR.
Philo is supported on Mac and PC on a web browser, Apple iPhone and iPad (running iOS 9 or newer), Android phones and tablets (running 5.0 or later). They also support Fire TV, Apple TV, and Roku.
If you want to watch the Discovery Channel now, take advantage of their free trial. For more information, see our full review of Philo.
Max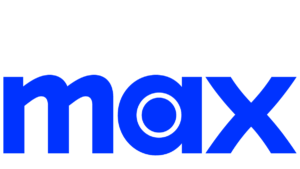 Sharkweek will also stream on Max, which costs $15.99 per month for their ad-free plan and $9.99 per month for their ad-supported service (meaning a few commercials with every episode). You can sign up here. Max is supported on Android, iOS, Apple TV, Chromecast, Playstation, Roku, Amazon Fire TV, and more. You can check out my review of Max for more details on this streaming service.
Max doesn't only air HBO but content from WarnerMedia and other sources. Content on Max includes:
A selection of acquired series and movies
All of HBO
An exclusive collection of new Max Originals
Select favorites from the WarnerMedia brands Warner Bros., New Line Cinema, DC, CNN, the Turner library, Crunchyroll, Rooster Teeth, Looney Tunes, and more
A selection of acquired series and movies (South Park being a notable example)
Hulu


Hulu Live TV is another way you can watch Shark Week. Discovery Channel is included in Hulu Live TV's base channel plan. This means you can watch Shark Week shows as they air, just like you had cable! The Hulu Live TV service costs $69.99 a month and includes the following features:
Unlimited cloud DVR storage. (Recordings save for 9 months)
Watch on 2 screens at once. (Upgrades available)
It comes with 6 customizable profiles
Includes entire Hulu streaming library
Sling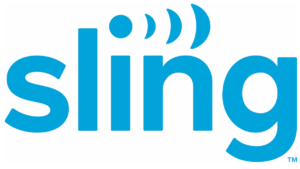 Discovery is available on Sling TV's "Blue" package, starting at $40 per month. Sling TV is available on Roku, Amazon Fire TV, Chromecast, and more, so it's not a problem to enjoy Discovery on a TV, tablet, computer, or other smart devices.
DIRECTV STREAM
DIRECTV STREAM is another way you can watch Shark Week. Discovery Channel is available in the "Entertainment" plan for $74.99 per month. A subscription to DIRECTV STREAM includes the following:
watch 20 streams simultaneously per subscription
a cloud-based DVR
channels like Discovery and more
supported on Apple TV, Android TV, Roku, Amazon FireTV, and more
You can check out this streaming service through this online offer or read about it in our DIRECTV STREAM review.
Vidgo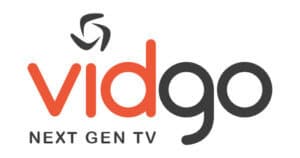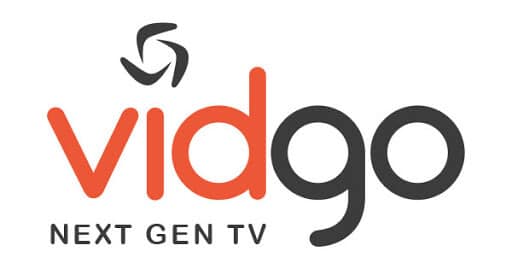 Vidgo is another way to stream Shark Week. Vidgo includes Discovery in its Core package, along with over 60 other channels. New customers can sign up for the Core Plan for $69.99 per month. (They offer discounted promo pricing for your first 3 months.)
Vidgo doesn't force you into a contract, so you can cancel any time. They do offer special pricing for new customers, which you can cancel within the first three days at no charge.
Vidgo is supported on Android, iOS, Roku, Apple TV, Chromecast, Fire TV, and more. You can also stream the service on up to 3 devices at the same time. We have the full details in our guide to Vidgo's live streaming service.
FuboTV


FuboTV also has Discovery Channel so you can watch Shark Week, along with over 90 other channels are offered in its Pro Plan for $74.99.
Here are some of fuboTV's features:
You can sign up for fuboTV or check out our review of FuboTV for more details.
YouTube TV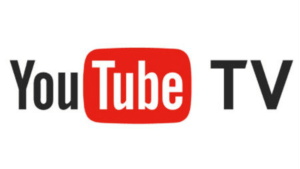 YouTube TV also offers Discovery Channel so you can watch Shark Week, as well as limitless storage space for recording your shows. Your library of recorded shows can be streamed anywhere. The service costs $72.99 a month.
YouTube TV provides:
Check our review of YouTube TV for more details. They also offer a 1-week free trial.
What's On Shark Week
Read on for Shark Week's TV and streaming schedule on Discovery+ and Discovery Channel. Descriptions from Discovery.
Monday, July 24
Great White Fight Club (8 p.m.)
A team of experts ventures into the treacherous waters of New Zealand to provide groundbreaking evidence that female white sharks unequivocally dominate the ocean, reigning as the ultimate controllers of its fierce battlegrounds.
Monsters of the Bermuda Triangle (9 p.m.)
A Porbeagle tagged off New England vanishes in the Bermuda Triangle. Evidence suggests it could be a monstrous predator. Dr. James Sulikowski and a team of scientists dive into treacherous depths to uncover the truth behind an apex predator.
Alien Sharks: Strange New Worlds (10 p.m.)
The tip of South Africa is a hotspot of unusual sharks that exhibit bizarre behaviors and alien appearances. Wildlife biologist Forrest Galante explores stunning kelp forests and ocean depths never seen by humans to study these extraordinary creatures.
Tuesday, July 25
Mako Mania: Battle for California (8 p.m.) 
Off the coast of Los Angeles, a new population of super makos is challenging Great Whites for hunting territories. Dr. Craig O'Connell, Fo Zayed, and Kendyl Bernet deploy state-of-the-art technology to reveal their dominance.
Raiders of the Lost Shark (9 p.m.)
Shark expert Matt Dicken and Shark Week legend Dickie Chivell embark on a relentless quest to locate the elusive and colossal shark named Dutchess, who mysteriously vanished from Gansbaai, South Africa, years ago.
Monster Hammerheads: Killer Instinct (10 p.m.)
Dr. Tristan Guttridge believes Hammerhead sharks can reach monster sizes by hunting other sharks – but the only way to prove it is to get tissue samples from some of the largest sharks on the planet.
Wednesday, July 26
Air Jaws: Final Frontier (8 p.m.)
Shark filmmakers hunt for "Air Jaws" in New Zealand's hidden "launch pad." Andy Casagrande and Jeff Kurr seek the 2nd breaching great white to uncover secrets that make history in these waters.
Florida Shark: Blood in the Water (9 p.m.)
Paul de Gelder is diving into the Shark Attack Capital of the World to conduct experiments that will confirm what makes these Dangerous Waters and determine methods to mitigate the risk.
Cocaine Sharks (10 p.m.) 
For decades rumors of cocaine-fueled sharks have been whispered throughout the fishing community. Shark expert Tom Hird travels to the Florida Keys to investigate what happens with the sharks coming in contact with the most notorious drug on the planet.
Thursday, July 27
Jaws in the Shallows (8 p.m.) 
Shark Week veteran, Dr. Riley Elliott, has traveled all over to study Great Whites, but now they're terrorizing the beaches of New Zealand. Riley and his wife, Amber Jones, set out to find answers to keep their loved ones safe before it's too late.
Monster Mako: Fresh Blood (9 p.m.)
Off California's coast, twelve-foot-long monster mako sharks compete head-to-head with great whites for prey. Dr. Austin Gallagher and his team get up close with both predators in the shark dome and also track makos breaching eight feet out of the ocean.
Shark vs Snake: Battle of the Bites (10 p.m.)
Tiger sharks are washing up dead on the beaches of Western Australia with no sign of attack. Forrest Galante has a theory that deadly sea snakes are turning these apex predators into prey! In the battle of shark against snake, are snakes winning?
Friday, July 28
Tropic Jaws (8 p.m.)
When a 16-foot great white invades Bali, Indonesia's warm coast, it sparks fears they could adapt to hunting the tropical beaches. Dr. Craig O'Connell and Madison Stewart are on a mission to find Tropic Jaws and discover why they are here.
Deadly Sharks of Paradise (9 p.m.)
Scientists in South America are studying a shark species thought to be responsible for a spike in attacks since 1990. Marine biologist Danni Washington and shark conservationist Paul de Gelder join a team tracking tiger sharks off a pristine tropical archipelago in Brazil.
The Haunting of Shark Tower (10 p.m.)
News of a harrowing shark encounter at North Carolina's Frying Pan Tower has underwater cinematographer Andy Casagrande and shark expert Kori Burkhardt on a dangerous quest to discover whether great white sharks are moving into the state's waters.
Saturday, July 29
Dawn of the Monster Mako (8 p.m.)
A 14-foot giant mako shark is spotted in the waters of Portugal's Azores region. Underwater cinematographer Joe Romeiro and his wife, marine biologist Lauren Romeiro, search the teeming depths around the ancient islands to capture the beast on film.
Megasharks of Dangerous Reef (9 p.m.)
The remote islands off the Eyre Peninsula in South Australia are believed to harbor some of the biggest white sharks on the planet. While local fishing reports suggest these giant sharks are still around, they're rarely seen.
Need More Information?
If this article didn't answer your specific question, head over to our Home Page! It will guide you to affordable internet providers, streaming services to meet your needs, information on antennas, and many more tools and resources to help you save money on TV and Internet access.
For the latest news tips and tricks on cutting the cord and other tech topics be sure to follow our Google News Feed, like our Facebook Page and Follow Us on Twitter.
Join Millions of Cord Cutters
*
Disclosure: Grounded Reason is supported by a small commission for purchases made through product links on this website. We do not accept compensation from companies attempting to sway our review of products.