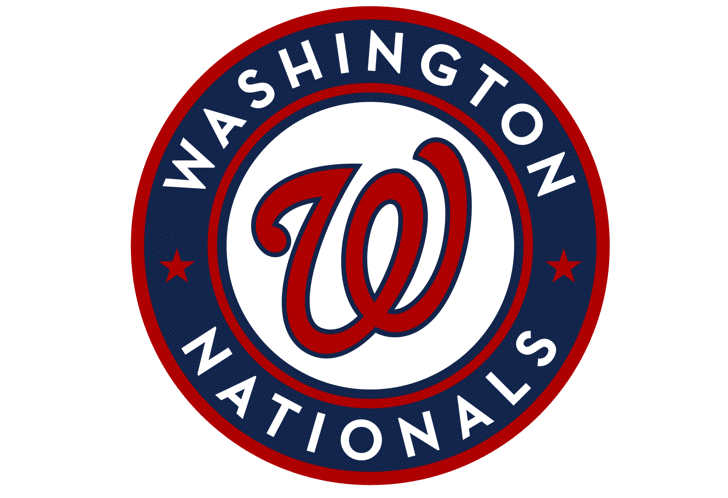 If you live in the Washington Nationals TV market, most Nats games are on the Nats' regional sports network, The Mid-Atlantic Sports Network (MASN). AT&T TV offers MASN in their Max package channel lineup, but it's $80 per month. If that is too expensive, there is a more affordable way to watch Nats games. This article will explain how to watch all your Washington Nationals games if you don't have a satellite or cable TV subscriptions.
Watching Nats Games Online
If you don't live in the MASN broadcast area, then you can easily watch Nats games online using MLB.TV. I explain how to do this in my guide to watching MLB games. MLB.TV airs every game, from every team live, as long as you don't live in the team's TV market, and the game isn't nationally televised. In those cases, there is a several hour delay before you can watch the game.
So Nats fans living in the MASN TV market experience that live black-out on MLB.TV for Nats games. Luckily, you can get around this inconvenience by using a VPN to get around the black-out. 
MLB.TV figures out where you live based on your IP address. If you want to watch the Nats game live on MLB.TV but live in Seattle, MLB.TV sees you have a Seattle IP address and blacks out the live game. However, you can use a VPN service like IPVanish allows you to join a Virtual Network in another part of the country or world. The VPN makes it appear as your computer is in that part of the world as well. To watch the Nats you just need an MLB.TV account.
Here is the link to sign up for MLB.TV. You can use your current billing address. The VPN will still open up all games by presenting you living in a location that does not fall under the black-out from the perspective of MLB.TV.
Once you have an MLB.TV account, Setting up the VPN is easy. Here are the steps taken from our guide to getting around sports blackouts.
Download and install the IPVanish client. Go to this page and click or tap "Download Now". It will automatically take you to the right download page based on whether you are using Mac, Windows, iOS, or Android. Then you can download the client for your device from that page.
Simply follow the install instructions provided on the page. It's a normal "click next" type of install.
When you start the IPVanish Client you will need to log into your IPVanish account. If you haven't signed up for one you can sign up here for as low as $6.49 per month.
Once signed in, the client starts, and it's just a matter of picking a city and country you want to computer to appear to be in using the dropdown menus. I usually aim for the lowest latency. Canada is usually the best, but if the Blue Jays are playing the Nats then most of Canada gets blacked out. In those cases, the U.K. and India tend to work well.
Your computer now looks like it is another location and won't be subject to MLB.TV black-outs.
I chose IPVanish because there customer support is excellent, and they will walk you through setting this up if you have any issues. They also have a 30-day money-back guarantee. Currently, you can get the service for $6.49 per month if you sign up for a whole year. Furthermore, you now have access to a VPN service for added internet security.
Also know, that while this works, it's likely a violation of terms of service with MLB.TV. Basically, this would give them rights to terminate your MLB.TV service if they wish.
Need More Information?
If this article didn't answer your specific question, head over to our Home Page! It will guide you to affordable internet providers, streaming services to meet your needs, information on antennas, and many more tools and resources to help you save money on TV and Internet access.
For tips and tricks on cutting the cord and other tech topics be sure to join our Facebook Page.
Join Millions of Cord Cutters
Disclosure: Grounded Reason is supported by a small commission for purchases made through some product links on this website. We do not accept compensation from companies attempting to sway our review of products.