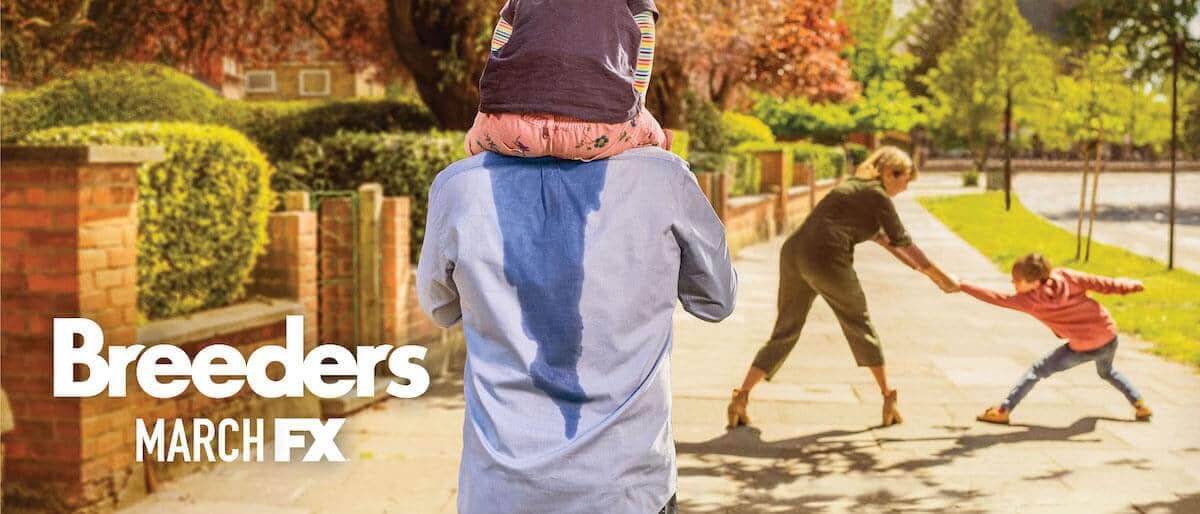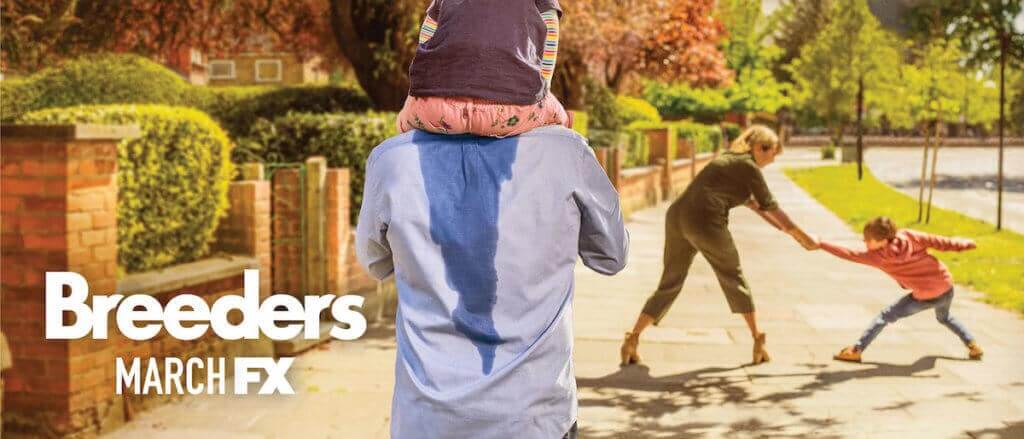 Parenting is stressful enough. Watching the new show about it, "Breeders," shouldn't be hard too. Fortunately, those without cable have a few good options for watching "Breeders" – either with popular streaming service Hulu or by subscribing to a service with a package of channels that includes FX. You can do either while you are changing a diaper. The first 10-episode season premiers March 2.
"Breeders" has plenty going for it besides convenience. It stars Martin Freeman of "The Hobbit" films and "Sherlock" and Daisy Haggard of "Doctor Who" and "Black Mirror" as parents of two little kids. Casting Haggard and Freeman makes the characters not only relatable but also gives them British accents – and as everyone knows, everything is more charming in a British accent. That includes the f-bomb, which is used plentifully in this show.
It's a bit of a harsh look on parenting but one that will be familiar to those who have had the real-life experience of trying to hold small shreds of sanity together while sleep-deprived. In the trailer, Freeman asks how he can be willing to die for his children but also be so angry that he'd almost kill them. Watching him and Haggard navigate that world of the highest highs and some pretty low lows should prove to be a journey many of us can find familiar.
FX on Hulu
The cheapest way to watch "Breeders" is to subscribe to Hulu for $5.99/month. The show is part of FX on Hulu, a branded hub of FX shows that is part of the Hulu streaming library. Episodes will appear on Hulu after they air on FX. Also included are other FX shows, including "Devs," "Legion," "What We Do in the Shadows," "Atlanta," "Snowfall," "Fargo," and more.
Watching FX on streaming services
A variety of streaming services are available that will allow you to watch FX, either in a live stream or by recording the shows that air on the channel. You can do so on the web site or app of the streaming services themselves.
If you want, you can also get the FXNOW app and sign in with your credentials for Hulu, Sling TV, or YouTubeTV.
Sling TV
The next cheapest way to watch "Breeders" on FX is to subscribe to SlingTV's Blue Package, which costs $30/month ($20 for the first month). If you do, you can also watch any of the other channels included in that package on SlingTV.
SlingTV provides a live stream of FX so you can watch what would be airing just as if you had cable. It is included in its Cloud DVR program, so you can record 10 hours of shows for free or up to 50 hours for an additional $5/month. Be sure to take advantage of this 1-week free trial. For more information and details, check out our Sling TV review.
FuboTV
FuboTV is an excellent place to go for sports, but it offers many other more general channels as well, including FX. FX is offered as well as FXM, FXX, and 90+ other channels in its basic package for $59.99/month. The FuboTV app is available on major platforms, including AppleTV, AndroidTV, Roku, and Amazon FireTV.
You can sign up for a 1-week free trial or check out our review of FuboTV for more details.
YouTubeTV
YouTubeTV also offers FX streaming live, as well as limitless storage space for recording your shows. Your library of recorded shows can be streamed anywhere. The base package includes FX for $49.99 a month. Youtube TV supports Roku, Android, iOS (includes AirPlay to Apple TV), and Chromecasts/Chromecast-compatible TVs. Check our review of YouTube TV to see if it's available in your area
Hulu Live TV
You can also watch live FX if you sign up for Hulu Live TV for $54.99/month. The basic package includes 50 hours of cloud DVR storage.
Many of FX's shows are available on-demand on Hulu's streaming service as well, including "Legion," "Atlanta," and "American Horror Story". Check out our full review of Hulu Live TV for more details.
AT&T TV Now
AT&T TV Now service is another way you can watch FX. It is offered as part of their more affordable "Plus" package. At $65 per month, you get more than 45 channels, including HBO. Check out our review of AT&T TV Now for more details.
Buying seasons/episodes
Season 1 of "Breeders" is available to buy on Itunes for $14.99 HD or SD. If you buy the season, you will be able to watch on Itunes soon after it airs on FX. Since you purchased it, you will then be able to watch it whenever you want without subscribing to a streaming service.
You should also be able to buy the season or episodes of the show on Amazon Prime Video and Google Play.
Need More Information?
If this article didn't answer your specific question, head over to our Home Page! It will guide you to affordable internet providers, streaming services to meet your needs, information on antennas, and many more tools and resources to help you save money on TV and Internet access.
For tips and tricks on cutting the cord and other tech topics be sure to join our Facebook Page.
Join Millions of Cord Cutters
Disclosure: Grounded Reason is supported by a small commission for purchases made through some product links on this website. We do not accept compensation from companies attempting to sway our review of products.