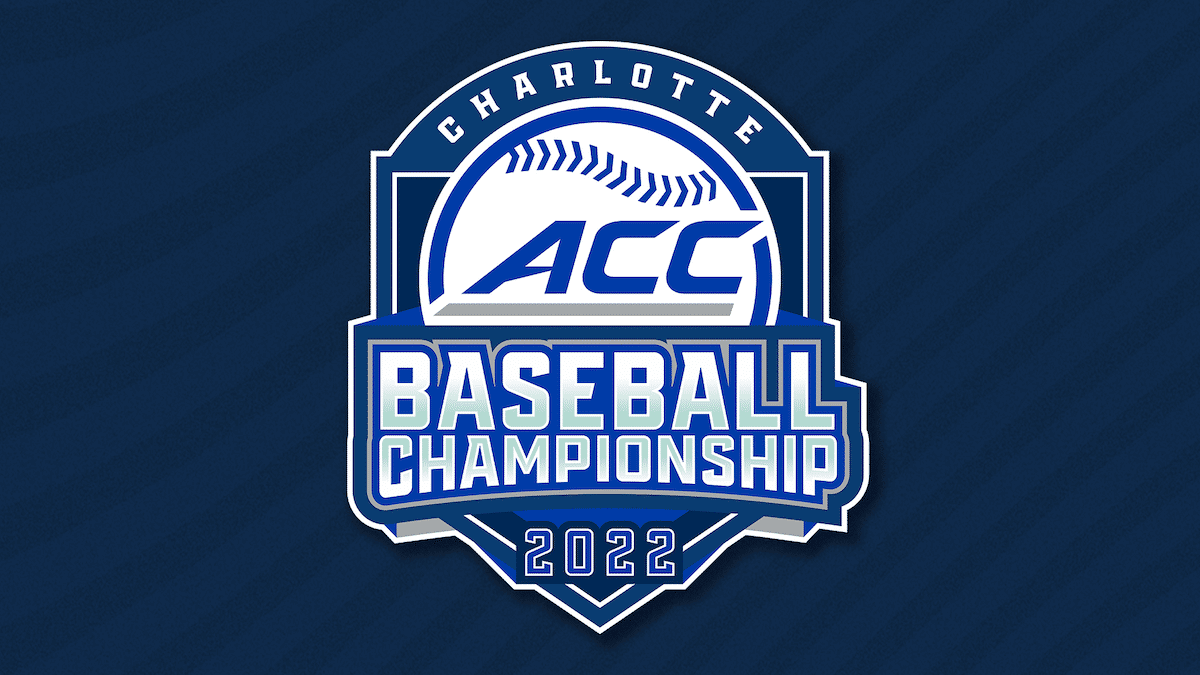 The Atlantic Coast Conference Baseball Tournament or ACC Tournament is underway and will run until the championship on Sunday, May 29th. While the ACC baseball Tournament will air on ACC Network Extra and local Regional Sports Networks, you don't need cable to watch. This article will explain how to watch every game of the ACC Baseball Tournament.
How The ACC Baseball Tournament Works
The ACC Tournament breaks ACC teams into four pools that play a round-robin tournament Tuesday, May 24th through Sunday May 29th. The pools are as follows.
POOL A – #1 Virginia Tech, #8 North Carolina, #12 Clemson
POOL B – #2 Louisville, #7 Georgia Tech, #11 Pitt
POOL C – #3 Miami, #6 Wake Forest, #10 NC State
POOL D – #4 Notre Dame, #5 Virginia, #9 Florida State
The four pool winners will play on Saturday at 1 p.m. and 5 p.m., with the winners advancing to the ACC Championship game on Sunday at noon.
How To Watch The ACC Baseball Tournament
All the pool games Tuesday through Friday will air on ACC Network Extra nationally. If you live in an area where your team typically plays on a regional network, that game may be blacked out on ACC Network. Don't worry, I'll provide those options below. All the streaming services I recommend have a free trial, so there is no risk to you. Just cancel during the trial period and you will not be charged.
If you Need Your Regional Sports Network: I Recommend a 5-day free trial to DIRECTV STREAMs "Choice Plan" They carry just about every Regional Sports Network, ESPN2, ACC Network, and you can watch ACC Network Extra by using your ID and Password to log into the ESPN app. (See Instructions)
If You Don't Need a Regional Sports Network: Use fuboTV (Free Trial), DIRECTV STREAMs Entertainment Plan (5-day free trial), or YouTube TV (Free Trial). Each of these services provide access to ESPN2, ACC Network, and ACC Network Extra. Hulu Live TV is also an option for these networks, but they do not provide a free trial at the moment. YouTube TV and Hulu Live TV have ACC Network Extra in their channel guide, but you may need to use the ESPN app (See Instructions) for DIRECTV STREAM and fuboTV.
If The Game is Blacked Out
Pool play may be blacked out on ACC Network Extra if your team airs its game on a regional sports network. If so, you may have to watch on your regional sports network. Here are the networks available on each of those services (It's possible YouTube TV, Hulu, or Fubo TV doesn't carry your RSN. If so, don't worry. There is one more option)
Hulu Live TV and YouTube TV carry the following RSNs:
Fubo TV Carries these RSNs:
If your local ACC regional network isn't available on Hulu live TV, YouTube TV, or Fubo TV, you can pick up the DIRECTV STREAM streaming service as they carry all these networks on their "Choice plan" along with the ACC Network and ESPN2. You can sign up on their website. They do provide a 5-day free trial. However, if you don't cancel, you will be charged their "Choice" package price of $108.99 per month until you cancel.
DIRECTV STREAM carries all of the following RSNs:
For more information on any of the streaming services mentioned in this article check out our reviews linked below:
ACC Baseball Tournament Schedule
Tuesday, May 24

No. 11 Pitt vs. No. 7 Georgia Tech, 11 a.m. (RSN/ACCN Extra)
No. 10 NC State No. 6 Wake Forest, 3 p.m. (RSN/ACCN Extra)
No. 12 Clemson vs. No. 8 North Carolina, 7 p.m. (RSN/ACCN Extra)

Wednesday, May 25

No. 2 Louisville vs. No. 11 Pitt, 11 a.m. (RSN/ACCN Extra)
No. 9 Florida State vs. No. 5 Virginia, 3 p.m. (RSN/ACCN Extra)
No. 3 Miami vs. No. 10 NC State, 7 p.m. (RSN/ACCN Extra)

Thursday, May 26

No. 7 Georgia Tech vs. No. 2 Louisville, 11 a.m. (RSN/ACCN Extra)
No. 4 Notre Dame vs. No. 9 Florida State, 3 p.m. (RSN/ACCN Extra)
No. 1 Virginia Tech vs. No. 12 Clemson, 7 p.m. (RSN/ACCN Extra)

Friday, May 27

No. 5 Virginia vs. No. 4 Notre Dame, 11 a.m. (RSN/ACCN Extra)
No. 6 Wake Forest vs. No. 3 Miami, 3 p.m. (RSN/ACCN Extra)
No. 8 North Carolina vs. No. 1 Virginia Tech, 7 p.m. (RSN/ACCN Extra)

Saturday, May 28

Pool A Winner vs. Pool D Winner, 1 p.m. (ACCN/ACCN Extra)
Pool B Winner vs. Pool C Winner, 5 p.m. (ACCN/ACCN Extra)

Sunday, May 29

ACC Championship, Noon (ESPN2/ACCN Extra)