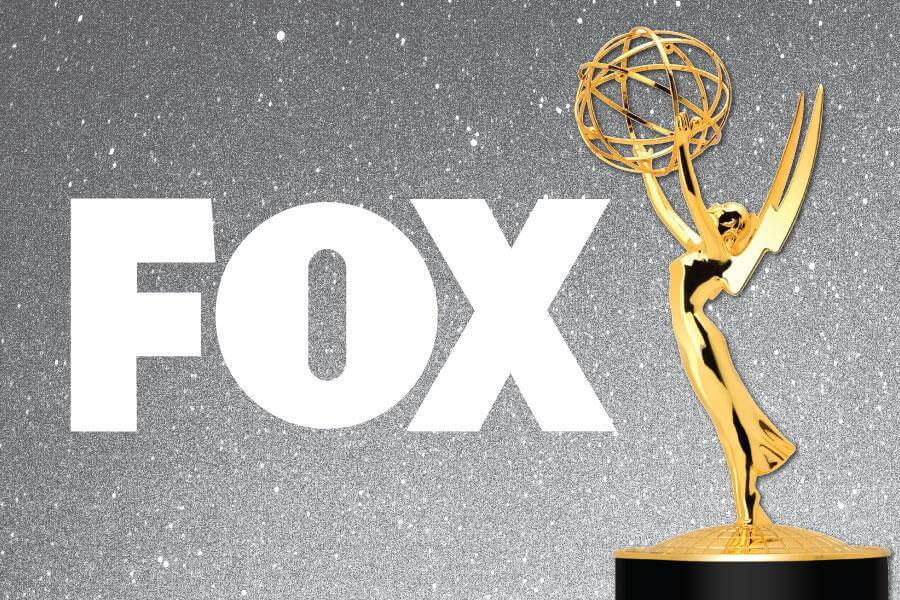 The 2019 Primetime Emmy Awards will take place on Sunday, September 22. Are you caught up on the big hits of this past television season? Here is our cord-cutter's guide to the 2019 Primetime Emmy Awards.
How to Watch the Emmy Awards without Cable
The live event will air on Sunday, September 22, at 8 pm (ET). Every season the show rotates among the four main networks. This year it lands of Fox, and there are several options to stream the series if you're cable-free.
Without any additional services, the easiest way is through the live broadcast via TV antenna. This way you can pick up the broadcast over the airwaves. Unfortunately, not everyone can use or wants to deal with installing a TV antenna.
Luckily, many live TV streaming services will pick up Fox in most markets, allowing you to watch the 2019 Emmys live!
Watch The Emmy Awards on Hulu
You can stream the live Emmy broadcast on Fox using a Hulu Live TV. Hulu now streams live local broadcast networks in most U.S. markets. You can see if they stream your local Fox affiliate by looking here: Hulu Live TV Channels by Zipcode
If Hulu doesn't offer the live Fox channel, you can still watch the Emmys through the FOX Now App. You can sign up for Hulu Live and use your Hulu login as your TV provider. This will unlock the app for watching select Fox content online (including the 2019 Emmy Awards.) This method should also work with the other live streaming services mentioned in this article.
The Hulu Live TV is available on Android, iOS, Xbox One, 4th Gen Apple TV, Chromecast, Roku, and Amazon Fire TV and stick.
Stream The Emmys with Sling
You can watch local live streams of Fox online through the Sling TV Blue package. Fox on Sling is only available in certain markets. Check here to see if Fox on-demand is available in your zip code.
Sling TV is available on Android, iOS, Xbox One, 4th Gen Apple TV, Chromecast, Roku, and Amazon Fire TV and stick and more. For a complete overview of what Sling TV has to offer, take a look at my Sling TV review.
Other Ways to watch the 2019 Emmys Online
The streaming services listed below also offer your local Fox network live online in select markets. To see how to watch Fox on each of these services see: How To Watch Local Fox Online
2019 Primetime Emmy Preview
What shows and mini-series should you be aware of before the Emmy Awards on September 22? The top names are not hard to guess. Game of Thrones leads the awards with 32 nominations, followed a few paces behind by Amazon Prime's The Marvelous Mrs. Maisel with 20. The delightful comedy is gearing up for season three, but it's not too late to catch up, nor to watch the comical dark Fleabag, which took 11 nominations for Amazon.
For the last few years, streaming services' unique content has been steadily topping network TV for awards. HBO always makes a strong showing, with basic cable channel shows creeping up the list. NBC is the only broadcast network showing some award strength.
The networks tear-jerking Sunday night hit, This is Us, carries nine nominations, and is the only primetime drama or comedy from ABC, CBS, NBC, or Fox to break the top 20. In fact, NBC has four of the five network shows to garner five or more nominations, with only ABC's broadcast of the 2019 Academy Awards to make the cut. You can watch all three seasons of This is Us on Hulu, or catch up on NBC's nominated comedy The Good Place on Netflix.
Returning to HBO, the network took numerous nominations for Chernobyl, Barry, True Detective, and Veep, in addition to the finale of that show about dragons. Comedy news talk show, Last Week Tonight with John Oliverhelped the premium cable giant along with an additional nine nominations, and the long-awaited Deadwoodmovie with eight. All are available to view via HBO Now.
Top nominations also went to Netflix's politically charged mini-series When They See Us. The streaming service also saw its new show Russian Doll earn consideration, along with seasons two of Glow and Ozark. In addition, the Netflix documentary series Our Planet took 10 nominations. Not a subscriber yet? You can join Netflix for as little as $8.99 a month with a free 30-day trial.
Where is Hulu in the streaming mix? The leading Hulu series in nominations was The Handmaid's Tale (no surprises there) with 11. But, due to the release schedule of the second season, the whole season didn't fall into the Emmy "season," so it wasn't nominated for Outstanding Drama. Other shows to take nominations included new series premieres PEN15 and The Act.
Outside of the big networks and services, a few other titles broke through the nominations. The next big one was FX's mini-series, Fosse/Verdon, with 17 nominations, a big hit for the network. The full series is now available to stream on Hulu if you didn't have FX when it first aired.
FX's other favorite, Pose, took 6 nominations.. AMC is going strong with Better Call Saul, more than 10 years after its predecessor Breaking Bad took the world by storm, and BBC America's Killing Eve took 9 more nominations for its second season. Finally, if you aren't already obsessed with RuPaul's Drag Race, now might be the time to check it out on Logo TV.
Need More Information?
If this article didn't answer your specific question, head over to our Home Page! It will guide you to affordable internet providers, streaming services to meet your needs, information on antennas, and many more tools and resources to help you save money on TV and Internet access.
For tips and tricks on cutting the cord and other tech topics be sure to join our Facebook Page.
Join Millions of Cord Cutters
Disclosure: Grounded Reason is supported by a small commission for purchases made through some product links on this website. We do not accept compensation from companies attempting to sway our review of products.