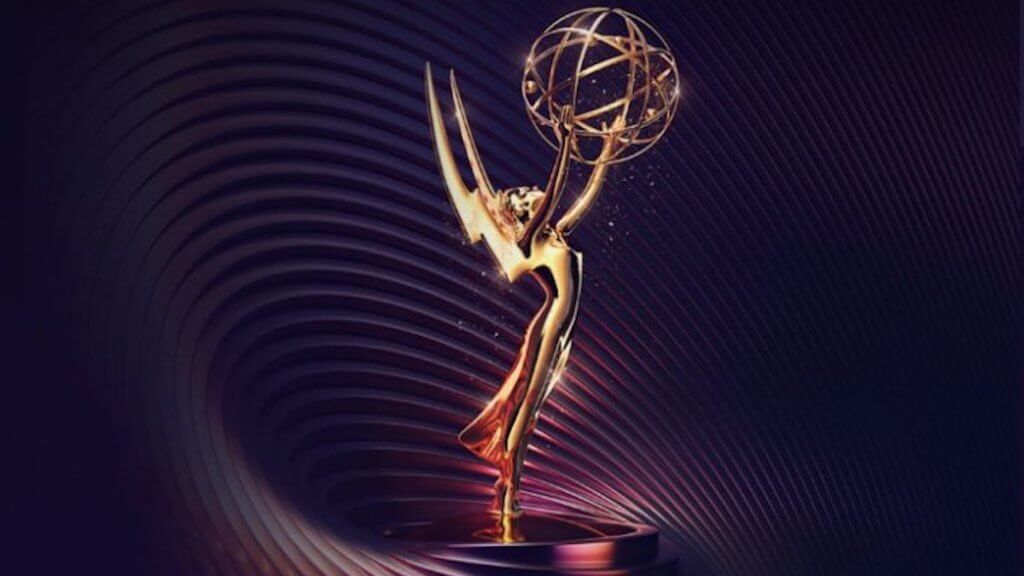 NOTE: The 75th Primetime Emmy Awards were officially postponed this month, from September to January 15, 2024, at 8 p.m ET/7 p.m. CT. The Creative Arts Emmy Awards, which covers categories like costumes, production design, editing, stunts, and writing, will be on January 6 and 7.
Are you caught up on the big hits of this past television season? Well, now you have more time then ever. If the massive WGA and SAG-AFTRA strike taking over Hollywood doesn't end soon, there won't be as much new programming hitting TVs and streamers this fall. So, let's take a look back at what is posed to win big if ad when the awards are finally announced. It might just give you something new to stream that you overlooked the first time.
When Do the Primetime Emmy Awards air: The 2023 Primetime Emmy Awards will take place on Monday, January 15, 2024, at 8 p.m.
What Network: The 2023 Primetime Emmy Awards air on FOX.
How You Can Watch The Primetime Emmy Awards Live: DIRECTV STREAM provides Fox live and has a 5-day free trial. FuboTV (Free Trial) and YouTube TV(Free Trial) both offer access to Fox live streaming.
When Do the Creative Arts Emmy Awards Air: The 2023 Creative Arts Emmy Award broadcast will be presented on January 5 and 6, with a combined broadcast on January 13 at 8:00 p.m. on FXX.
How You Can Watch the Creative Arts Emmy Awards: You can stream the 2023 Creative Arts Emmy Award broadcast on FXX with DIRECTV STREAM (5-day free trial).
How to Watch The 2023 Primetime Emmy Awards without Cable
The 2023 Primetime Emmy Awards airs January 15 on Fox. Suppose you don't have cable TV or can't watch Fox using a TV antenna. Numerous streaming options offer local Fox stations in nearly all U.S. markets, and several offer a free trial so that you can watch the return of The 2023 Primetime Emmy Awards free. All the ways you can stream The 2023 Primetime Emmy Awards are listed below. All free trials auto-renew when they expire, but you will not be billed if you cancel before the trial ends.
Watch The 2023 Primetime Emmy Awards on DIRECTV STREAM
DIRECTV STREAM offers live Fox streaming in many markets. Through its "Entertainment" package for $79.99 a month, Fox is available along with a ton of cable TV and other broadcast networks.
All DIRECTV STREAM plans include:
the ability to watch on 20 devices at the same time
a cloud-based DVR
channels like ESPN, AMC, HGTV, Discovery, and more
supported on Apple TV, Android TV, Roku, Amazon FireTV, and more
You can try DIRECTV STREAM by signing up for this online offer.
How Much: $79.99 per month through the "Entertainment" package. For more information, check out our review of DIRECTV STREAM.
Watch The 2023 Primetime Emmy Awards on YouTube TV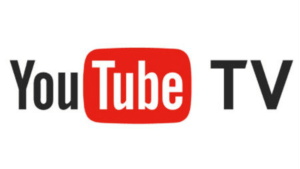 YouTube TV is another great option for watching The 2023 Primetime Emmy Awards. YouTube TV offers live Fox with its streaming service in nearly ALL markets in the US.
YouTube TV supports Android, iOS, Apple TV, Fire TV, Chromecast, and more. The YouTube TV app has also returned to Roku devices after settling a dispute between the two companies. Be sure to check out our review of YouTube TV for more information. You can sign up for their free trial.
How Much: $72.99 per month.
Watch The 2023 Primetime Emmy Awards on fuboTV

FuboTV offers Fox in numerous US cities allowing you to watch The 2023 Primetime Emmy Awards when it airs. You can check out FuboTV here. Fubo TV supports the following streaming devices:
Android smartphones
Android tablets
iPhone
iPad
Apple TV (4th Generation only)
For more information on FuboTV features, please see our Fubo TV review.
How Much: FuboTV costs $74.99.
Watch The 2023 Primetime Emmy Awards on Hulu
Hulu offers live Fox in nearly all US markets, along with cable TV and broadcast networks. Therefore, you can watch The 2023 Primetime Emmy Awards when it airs on Fox. To see if live Fox is available in your area, you can use this tool: Hulu Live TV Channels by Zip code.
Hulu + Live TV is supported on Roku, Amazon Fire TV, iOS, Android, and more. You can read more about Hulu in our review of Hulu. There isn't a month-to-month contract, so you can sign up to test the service without fear of a long-term commitment. You can sign up for Hulu Live TV using this link.
How to Watch the Creative Arts Emmy Awards
The following services carry FXX in their listings, making it possible to watch the broadcast of the 2022 Creative Arts Emmy Awards when it airs on Saturday, September 10.
DIRECTV STREAM – Offers 60+ channels, including FXX. There is a promo page. See our review of DIRECTV STREAM for more details.
Hulu Live TV – Offers FXX, local channels, and a ton of other features. Check here to sign up or check out our guide to Hulu for more information on the service.
Sling TV – Live FXX is a part of their "Blue" package. You can sign up here. For information on device support and features, see our guide to Sling TV.
Vidgo – Offers FXX in its Core package and over 60 other channels. New customers can sign up for the Core Plan for a discounted first few months. See our review of Vidgo for more details.
YouTube TV – You can watch FXX on YouTube TV, which you can also read about in our coverage of YouTube TV.
2023 Primetime Emmy Preview
Who's leading the race? Well, if you're going by network, HBO/Max remains at the front of the pack. Previously untouchable, the various streaming services have been inching their way up the producing line, but HBO is back on top again this year, with three megahits at the top of the list, and one more rounding out the top ten nominated series alone. The cable company stacked up a total of 127 nominations across all categories (including Creative Arts awards), and while that's fewer than last year, they are the behemoth to beat.
The man who has stolen everyone's heart in the last few years, Apple TV+'s Ted Lasso, is still a top contender with its final season, although with 21 nominations between primetime and creative arts, it comes in behind all three of HBO Max's big hits. Those are led by Succession, which tops the list with 27 nods; its final season was the most-talked about, and the nominees are spread across multiple episodes, actors, and directors. However, we can bet that the Lasso cast is likely to take home some gold in the comedy acting categories again, and for the first time the show sees an Emmy nod for Phil Dunster, who plays the hot and egotistical, but surprisingly deep Jamie Tartt. Just ahead of it comes the new mega hit for HBO, The Last of Us (24 nominations) and season 2 of The White Lotus (23).
Past Emmy favorite The Marvelous Mrs. Maisel (Prime Video) takes a solid middle-of-the-pack seat with 14 nominations for its final season, as our favorite lady comic goes out with a bang.
Netflix is once again the next highest overall nominated studio after HBO, with 103 nominations, and three titles in the top 10: Beef (13), Dahmer — Monster: The Jeffrey Dahmer Story (13), and the surprise goth hit Wednesday (12). Its high nomination count as a studio is otherwise largely attributed to quantity, however, with nominations spread out over nearly 35 titles, and many past favorites and comfort watches stuck in the single digits, such as Stranger Things (6), The Crown (6), Queer Eye (6), Emily in Paris (3), and Queen Charlotte: A Bridgerton Story (3).
At the bottom of the top 10 (well, 11, due to a tie) is HBO's stalwart dark comedy, Barry, which ties for 11 nominations with Hulu's also quirky if somewhat less dark murder comedy, Only Murders in the Building.
While Murders may be Hulu's only official entry in the top 10, it could be mistaken for a second, as the streamer is the digital home of one of the surprise hits of the last two seasons, The Bear (13), produced by FX. While it just dropped a stunning season 2, it is actually the first season currently up for the awards.
It should also be noted that science fiction is putting Disney+ on the Emmy map with three separate Star Wars series raking in the nominations. While most of the noms for the limited-sereis Obi-Wan Kenobi and the popular Mandalorian may be in the Creative Emmy field (costumes, sound, effects, stunts, etc.), Andor has moved right up into the top Drama categories for series, writing, and directing.
A few other names to watch are the beloved ABC sitcom Abbott Elementary (one of the few traditional network shows to earn multiple nominations), and the final season of Better Call Saul.