Product: CBS All Access
Rating:
Nearly every network prime time show is available on demand through Hulu. However, they lack the current seasons of shows airing on CBS. Instead, CBS decided to strike out on their own and offer their own streaming service. CBS All Access provides not only a means to watch those shows one day after airing, but also thousands of episodes of season's pasts, and much more.
CBS All access works like most other streaming services. You simply sign up for their free trial and you can stream their content to various mobile and TV streaming devices.
For those looking for a comprehensive guide to all the available alternatives to cable TV, check out our guide on How to Watch TV without Cable. However, in this article I want to review all the features available on CBS All Access, cover the shows you can watch, and see if this CBS online streaming service is worth paying for.
How Much Does CBS All Access Cost?
CBS All Access is a very affordable solution for those missing CBS shows. CBS All Access costs $5.99 a month, and there is no contract so you can cancel any time. They offer a 1 week free trial, so you can try it at no risk. There is also a commercial free option for $9.99 per month. It eliminates commercials for on-demand viewing, but live streaming of local CBS affiliates will off course have ads.
CBS All Access Pricing
| Monthly Price | Simultaneous Streams | Service Description |
| --- | --- | --- |
| $5.99 | 2 | CBS Live (in 150+ markets) and On Demand with ads |
| $9.99 | 2 | CBS Live (in 150+ markets) and On Demand without ads |
Considering Hulu costs $7.99 a month, you can grab CBS All Access and have a network TV on demand DVR solution for under $15 a month. Be aware that will just give you access to prime time network shows. If you want live events it makes sense to look at purchasing a proper OTA DVR. Of course, if you are in one of the live markets you can watch live events through CBS All Access. I'll put a list of those markets in this article.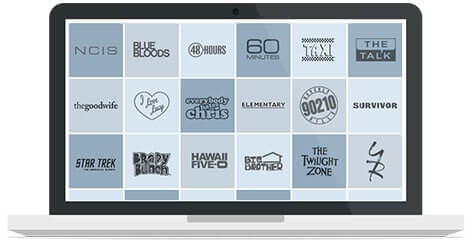 Features Available With CBS All Access
Watch current seasons of hit CBS Shows: There is no need to have  a cable TV subscription to catch your favorite CBS shows. CBS All Access can stream the latest episode of current seasons to your living room TV one day after airing.
You can watch the latest season of shows like Big Brother, Blue Bloods, Madam Secretary, The Odd Couple and more.
You can watch CBS Late Night, Prime Time, Day Time, any time.
Shows stream on multiple devices: CBS All Access streams to Roku Players, Apple TV, Xbox One, Xbox 360, Chromecast, Android TV, Amazon Fire TV and Fire TV Stick so you watch right on your television.
If you are on the go, CBS All Access streams to smartphones and tablets with the CBS App. It's available on iPhone, iPad, all Android phones and Tablets, and Windows 10 devices.
Stream Classic Shows: CBS owns the rights to more shows than you would think. If you are feeling nostalgic, CBS All Access allows you to stream classics like Twin Peaks, Cheers, I Love Lucy, Wings, Taxi, and much more. Many of the classic shows are ad free.
CBS All Access also enables you to watch watch every episode of Star Trek ever made. At 6 bucks a month it's a great deal for trekkies.
In addition, CBS all access is going to carry some exclusive and original content. In May 2017 the new show, Star Trek Discovery, will premier. While the first episode will air on broadcast CBS TV, the remainder of the 13 episodes will only be on CBS All Access. CBS has also recently announced the new Good Wife spin-off will air in February. It will also only be available on CBS All Access.
Overall, CBS All Access on demand has cut down the amount of ads you are subjected when compared to watching CBS on cable or satellite TV. However, if you want to be totally commercial free (aside from live CBS), then you will need to subscribe to the $9.99 a month commercial free package.
CBS Live Streaming: In select markets, CBS All Access provides a live CBS stream. Currently, CBS All Access provides live content to over 150 markets. Furthermore, CBS is looking to grow that number. As I stated earlier, a list of those market's is available later in this article.
As you can see, there are numerous ways to watch a ton of shows. In all, CBS All Access provides access to over 7500 episodes of TV shows.
Watch Big Brother Online
I receive many questions about streaming episodes of Big Brother, specifically the Big Brother Live Feeds. CBS All Access provides every single episode of Big Brother on demand, starting with the first season. Furthermore, All Access subscribers have access to behind the scenes Live Feeds content as part of their CBS All Access subscription.
CBS All Access Live streaming isn't required to take advantage of the live feeds.  Big Brother Live Feeds are available to all  CBS All Access Subscribers.
CBS Live Streaming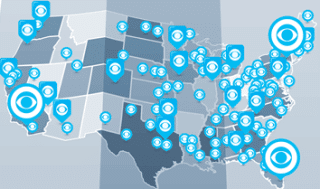 Below are answers to questions I often receive about CBS All Access live streaming:
Is Live Streaming of Sports Available?
CBS All Access does offer some sports live in markets where live streaming is available. For instance, CBS All Access will provide a live stream of CBS coverage of the NCAA Men's Basketball Tournament.
However, due to licensing restrictions CBS All Access isn't allowed to live stream their NFL coverage. For those interested I've written a more in depth article on How to Watch Sports Without Cable.
Does CBS All Access Stream Live Special Events?
CBS All Access does provide live coverage of special events in live streaming markets. In 2015 they provided live streaming of the Grammys. However, it was not available on demand after the even aired.
Which Cities offer CBS Live Streaming?
According to CBS Support, the following locations offer CBS live streaming through CBS All Access (Updated October 5, 2016):
Albany, GA (WSWG)
Albany / Schenectady NY (WRGB)
Albuquerque / Santa Fe, NM (KRQE)
Alexandria, LA (KALB)
Amarillo, TX (KFDA)
Anchorage, AK (KTVA)
Atlanta, GA (WGCL)
Augusta, GA / Aiken, SC (WRDW)
Austin, TX, (KEYE)
Baltimore, MD (WJZ)
Baton Rouge, LA (WAFB)
Birmingham, AL (WIAT)
Binghamton, NY (WBNG)
Biloxi / Gulfport, MS (WLOX)
Bluefield / Beckley / Oak Hill, WV (WVNS)
Boston, MA / Manchester, NH (WBZ)
Bowling Green, KY (WNKY)
Bryan / College Station (KBTX)
Burlington-Plattsburgh, NY (WCAX)
Cedar Rapids / Waterloo / Iowa City / Dubuque, IA (KGAN)
Champaign and Sprngfld / Decatur, IL (WCIA)
Charleston / Huntington, WV (WOWK)
Charleston, SC (WCSC)
Charlotte, NC (WBTV)
Charlottesville, VA (WCAV)
Chattanooga, TN (WDEF)
Cheyenne / Scottsbluff, WY (KGWN)
Chicago, IL (WBBM)
Chico / Redding, CA (KHSL)
Cincinnati, OH (WKRC)
Clarksburg / Weston, WV (WDTV)
Cleveland / Akron (Canton), OH (WOIO)
Colorado Springs / Pueblo, CO (KKTV)
Columbia, SC (WLTX)
Columbus, OH (WBNS)
Columbus / Tupelo, MS (WCBI)
Dallas / Ft. Worth, TX (KTVT)
Dayton, OH (WHIO)
Denver, CO (KCNC)
Des Moines / Ames, IA (KCCI)
Detroit, MI (WWJ)
Dothan, AL (WTVY)
Duluth-Superior, MN (KBJR)
Elmira (Corning), NY (WENY)
El Paso (Las Cruces), TX (KDBC)
Erie, PA (WSEE)
Eureka, CA (KVIQ)
Evansville, IN (WEVV)
Fairbanks, AK (K13XD)
Fargo / Valley City, ND (KVLY)
Flint / Saginaw / Bay City, MI (WNEM)
Fort Myers / Naples, FL (WINK)
Freeport, IL (WIFR)
Fresno / Visilia, CA (KGPE)
Grand Rapids / Kalamazoo / Battle Creek, MI (WWMT)
Green Bay / Appleton, WI (WFRV)
Greensboro / High Point / Winston Salem, NC (WFMY)
Greenville /Spartansburg, SC / Ashville, NC (WSPA)
Harlingen / Weslaco / Brownsville / McAllen, TX (KGBT)
Harrisonburg, VA (WSVF-CD)
Harrisburg / Lancaster / Lebanon / York, PA (WHP)
Hartford / New Haven, CT (WFSB)
Honolulu, HI (KGMB)
Houston, TX (KHOU)
Idaho Falls/Pocatello, ID/Jackson, WY (KIDK)
Jackson, TN (WBBJ)
Jacksonville, FL (WJAX)
Juneau (Sitka/Ketchikan), AK (KTVA)
Kansas City, MO (KCTV)
Knoxville, TN (WVLT)
La Crosse-Eau Claire, WI (WKBT)
Laredo, TX (KYLX)
Las Vegas, NV (KLAS)
Lexington / Hazard, KY (WKYT)
Lexington, KY (WYMT)
Lima, OH (WOHL-CD)
Little Rock / Pine Bluff, AR (KTHV)
Lincoln & Hastings / Krny, NE (Grand Island) KOLN
Los Angeles, CA (KCBS)
Louisville, KY (WLKY)
Macon, GA (WMAZ)
Madison, WI (WISC)
Meridian, MS (WMDN)
Mankato, MN (KEYC)
Miami / Ft. Lauderdale, FL (WFOR)
Milwaukee, WI (WDJT)
Minneapolis / St. Paul, MN (WCCO)
Minot / Bismarck, ND (KXMC)
Mobile, AL / Pensacola, FL (WKRG)
Monroe, LA / El Dorado, AR (KNOE)
Monterey-Salinas, CA (KION)
Montgomery / Selma, AL (WAKA)
Nashville, TN (WTVF)
New Orleans, LA (WWL)
New York, NY (WCBS)
North Platte, NE (KNPL)
Odessa / Midland, TX (KOSA)
Oklahoma City, OK (KWTV)
Omaha, NE (KMTV)
Orlando / Daytona Beach / Melbourne, FL (WKMG)
Paducah-Cape Girard-Harsbg, GA (KFVS)
Palm Springs, CA (KESQ)
Panama City, FL (WECP-LD)
Parkersburg, WV (WIYE-LD)
Philadelphia, PA (KYW)
Phoenix (Prescott), AZ (KPHO)
Pittsburgh, PA (KDKA)
Portland, ME (WGME)
Portland, OR (KOIN)
Presque Isle, ME (WAGM)
Providence / New Bedford, RI (WPRI)
Raleigh / Durham (Fayetteville), NC (WNCN)
Reno, NV (KTVN)
Roanoke / Lynchburg (WDBJ)
Rochester, NY (WROC)
Sacramento / Stockton / Modesto, CA (KOVR)
Saint Louis, MO (KMOV)
Salisbury, MD (WBOC)
Salt Lake City, UT (KUTV)
San Antonio, TX (KENS)
San Diego, CA (KFMB)
San Francisco / Oakland / San Jose, CA (KPIX)
Santa Barbara, CA (KCOY)
Savannah, GA (WTOC)
Seattle / Tacoma, WA (KIRO)
Sherman, TX / Ada, OK (KXII)
Shreveport, LA (KSLA)
South Bend / Elkhart, IN (WSBT)
Spokane, WA (KREM)
Springfield / Holyoke, MA (WSHM)
Springfield, MO (KOLR)
Syracuse, NY (WTVH)
Tallahassee, FL / Thomasville, GA (WCTV)
Tampa /St. Petersburg / Sarasota, FL (WTSP)
Toledo, OH (WTOL)
Topeka, KS (WIBW)
Traverse City / Cadillac, MI (WWTV)
Tucson (Sierra Vista), AZ (KOLD)
Tulsa, OK (KOTV)
Twin Falls, ID (KMVT)
Tyler / Longview, TX (KYTX)
Waco / Temple / Bryan, TX (KWTX)
Washington, DC (WUSA)
Watertown, NY(WWNY)
Wausau / Rhinelander, WI (WSAW)
West Palm Beach / Ft. Pierce, FL (WPEC)
Wheeling / Steubenville, OH (WTRF)
Wichita / Hutchinson Plus, KS (KWCH)
Wichita Falls, TX / Lawton, OK (KAUZ)
Wilkes Barre / Scranton, PA (WYOU)
Wilmington, NC (WILM-LD)
The Cons to CBS All Access
The biggest downside to CBS all access was the commercials. While there are less than on regular broadcast CBS, it's difficult to reconcile watching commercials when you are already paying money for a streaming service. However, CBS realized this and now offers a commercial free package for $9.99 per month. That still may be a bit too pricy for some.
The other issue many have is more of an observation than a complaint. Current seasons of CBS shows available on CBS All Access are also available online if you wait a few days. However, you can only view it on the CBS or your computer browser. Subscribing to CBS all access cuts the delay down to one day, and makes the content available to watch on your television through a streaming device or smart TV. Unless of course, you are in a live market. Then, you can watch it the day it airs.
That said, subscribing to CBS All Access does provide exclusive content and a large on-demand library that isn't available to non-subscribers.
Is the Cost of CBS All Access Worth The Benefit?
CBS.com airs episodes of current shows, but you can only watch on your browser. You can also wait out a 5 day delay for new shows to air on your mobile device. But if you can't wait, or want to stream to your television with a Roku or other streaming device, then you may want to consider picking up the service.
Furthermore, if you lack a TV antenna and live in one of the live markets, then CBS All Access may be just what you are looking for. If you couple it with Hulu, you have a DVR-like solution for most of what airs on FOX, CBS, ABC, and NBC.
This service definitely fills a need for those looking for content in the CBS vault.  Fans of shows like Big Brother and all 5 Star Trek series should have no problem realizing the value of CBS All Access.
CBS All Access is worth the money for those looking for a way to get next day CBS Prime Time shows and don't have an antenna. It's also worth it for those looking for the archive of CBS content on demand. If that doesn't sound like you, then you may be disappointed. However, there is a free trial for everyone that signs up, so there isn't any risk in giving it a try. Considering CBS All Access as a whole I would give it 3.5 out of 5 stars.
If this article didn't answer your specific question, check out the Cord Cutting Guide. It provides links to the most important articles in our over 200 pages of content to help you ditch pay TV.
For tips and tricks on cutting the cord and other tech topics follow Dennis on Twitter @GroundedReason. You can also join the conversation on our Facebook Page
.
If you enjoyed this article, please subscribe in the sidebar to the right and we will notify you when new articles are published. If you are using a mobile device, click subscribe to Grounded Reason to get to the sign-up.