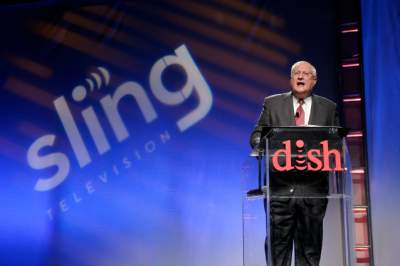 One April 13th Sling TV announced that is was bringing both multiple streams per account and a host of FOX networks online. Not only can one account stream up to 3 devices, but there is finally a way to watch FOX Sports 1 online.
Due to the way the deals are arranged with Disney and FOX, Sling TV now has two different base options. There is the "Best of Live TV" single stream, which is the standard Sling TV without the new FOX additions. Then, there is the new "Best of Live TV" Multi-Stream beta which includes the new FOX channels minus the Disney owned networks. I've outlined all the changes in my updated review of Sling TV

The changes were announced in a press release detailing the multi-stream package as follows:
"Since launch, our customers have asked for more channels and multiple streams. We believe our new multi-stream service, anchored by a strong lineup of Fox content, including top franchises like 'Empire' and 'The Americans' on FOX and FX, as well as access to Major League Baseball in 15 markets, including the New York Yankees, is the first step in answering their requests," said Roger Lynch, CEO of Sling TV. "We look forward to incorporating our customers' feedback throughout the beta phase as we evolve the multi-stream service to include additional channels, features and functionality."
Sling TV went on to detail the channel changes by stating:
"The new "Best of Live TV" multi-stream service includes content from FOX Broadcasting, FOX Sports, FX, National Geographic and other popular networks from AMC, A&E, Turner, Scripps and Univision.

Similar to Sling TV's single-stream service, beta multi-stream customers can tailor their experience by adding "Extras," including "Hollywood Extra," "Lifestyle Extra," "World News Extra," HBO and Cinemax."
Sling TV is considering this a beta release, which means they will be relying on user feedback to improve and update the service during this beta period. Typically with a beta release there is an expectation that the service will be evolving and improving during the initial release period.
It looks like 2016 is going to continue previous the trend of breaking the content monopoly of Cable TV by making more TV networks available online to cord cutters
Check Out How To Get Gigabit Internet and Free Netflix
If you enjoyed this article, please Subscribe to our weekly newsletter. It goes out every week and keeps you up to date on information relevant to cord cutters. Subscribing will also inform you on the latest deals out there for internet, streaming, and more.
If this article didn't answer your specific question, check out the Cord Cutting Guide. It provides links to the most important articles in our over 200 pages of content to help you ditch pay TV.
For tips and tricks on cutting the cord and other tech topics be sure to join our Facebook Page and follow us on Twitter @Grounded Reason
.