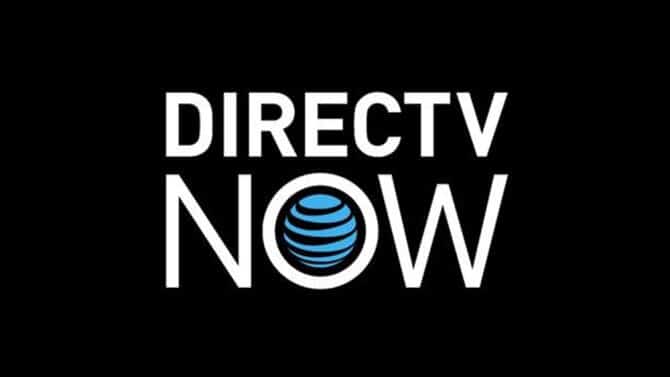 DIRECTV NOW is a live TV streaming service from AT&T that offers most of the channel you would receive through a more traditional pay TV services. It's essentially a way to watch live TV online without needing cable. I go over the features of the service in this post, but you can try the service out yourself through a 1-week free trial.
The service will allow customers to watch 2 streams simultaneously per subscription. Unfortunately, the service will not include a cloud-based DVR at launch. However, a full cloud based DVR is in the works for next year.
The service will allow customers to watch 2 streams simultaneously per subscription and is currently testing a cloud based DVR. The DVR functionality is being tested by a selected group of DIRECTV Now Customers.
As a benefit to AT&T data plan customers, DIRECTV NOW will not count against their data usage. This practice is referred to as "zero rating" and allows AT&T to provide preferential treatment to their service leaving internet service providers that don't own TV networks at a competitive disadvantage.  But I digress.
You will need some type of internet access once you drop your current pay-TV provider. Check out this article on home internet providers for more information. Let's take a look at the channels available on this new streaming service.
DIRECTV NOW Channels
The broadcast networks ABC, NBC, CBS, and Fox will be available live in major markets where the network owns the local affiliate and over 80 mid and smaller markets. However, most customers will be able to watch prime time shows the next day on demand. DIRECTV NOW has been continuously adding local affiliates over time, so check to see if your local stations are available.
Live a Little
The "Live a Little" tier is priced at $35 per month and contains Fox News, CNN, Nickelodeon,  MSNBC, Hallmark Channel, ESPN, Disney, HGTV, USA, ID, TNT, Food, TBS, History, Discovery, Disney Jr, TV Land, Nick Jr, AMC, FX, FXX, Bravo, Lifetime, A&E, Animal Planet, BBC America, Bloomberg, BET, Cartoon Network, CMT, CNBC, Comedy Central, Disney XD, E!, ESPN2, Fox Business, FS1, Galavision, HLN, MTV, MTV2, Spike, Syfy, TCM, TLC, Univision, VH1, and more.
Just Right
Priced at $50 per month the "Just Right" package contains everything in "Live a Little," but adds the following channels; ESPN News, ESPNU, NBCSN, MLB Network, Fox Sports Prime Ticket, CNBC World, SEC Network, IFC, BTN, Cooking Channel, Fusion, Own, Yes, Travel Channel, Science, Unamas, The Weather Channel, GSN, Comedy TV and more.
Go Big
Normally priced at $60 per month, the "Go Big" package includes all the channels from the "Just Right" tier and adds the following channels:
FS2, Golf, NBA TV, DIY, NHL Channel, FXM, FYI, Discovery Family, Nat Geo Wild, Oxygen, Sundance TV, Tennis Channel, MTV Classic,  BBC World News, and more.
Gotta Have It
The "Gotta Have It" tier includes everything from the "Go Big" tier and costs $70 per month. It adds all the Stars and Encore channels along with Boomerang, Chiller, Cloo, El Rey, Univision Desportes and more.
Premium Channels
HBO, Starz, and Cinemax can be added to any tier for just $5 each.
Regional Sports Networks
Direct TV does have the local market NBA, MLB, and NHL teams through various regional sports networks. However, the availability is broken down by zip code. This PDF outlines what regional sports network and teams are available through DIRECTV NOW by zip code.
DIRECTV NOW Supported Devices
DIRECTV NOW is supported on the following devices:
4th Gen Apple TV
Google Chromecast, 2nd gen and higher
Amazon Fire TV
iOS devices
Android
Chrome and Safari browsers
TV Anywhere Apps
Not only can you watch these channels through the DirecTV Now app, but you can watch the following channels on their own TV Anywhere App. Be aware that viewing through these apps will count against AT&T Wireless Data.
ABC
AMC
BBC America
BET
Bravo Now
BTN2GO (Big Ten Network)
CMT
CNBC
Comedy Central
CSN BayArea
CSN California
CSN Chicago
CSN Mid-Atlantic
CSN New England
Disney
Disney Jr.
Disney XD
E! Now
ESPN (WatchESPN)
FOX Now
FOX Sports Go
Freeform
FX Now
HBO GO (Requires subscription to HBO)
IFC
LOGO
MAX GO (Requires subscription to Cinemax)
MSNBC Now
MTV
NatGeo
NBC
NBC Golf
NBC Sports
NBC Universo Now
Nick
Nick Jr.
Oxygen Now
Spike
Sprout Now
SundanceTV (Web only)
Syfy Now
Telemundo Now
TV Land
USA NOW
VH1
WEtv
DIRECTV NOW Deals
You can sign up for a free trial and take advantage of those deals on their website.
If this article didn't answer your specific question, check out the Cord Cutting Guide. It provides links to the most important articles in our over 200 pages of content to help you ditch pay TV.
For tips and tricks on cutting the cord and other tech topics follow Dennis on Twitter @GroundedReason. You can also join the conversation on our Facebook Page
.
If you enjoyed this article, please subscribe in the sidebar to the right and we will notify you when new articles are published. If you are using a mobile device, click subscribe to Grounded Reason to get to the sign-up.