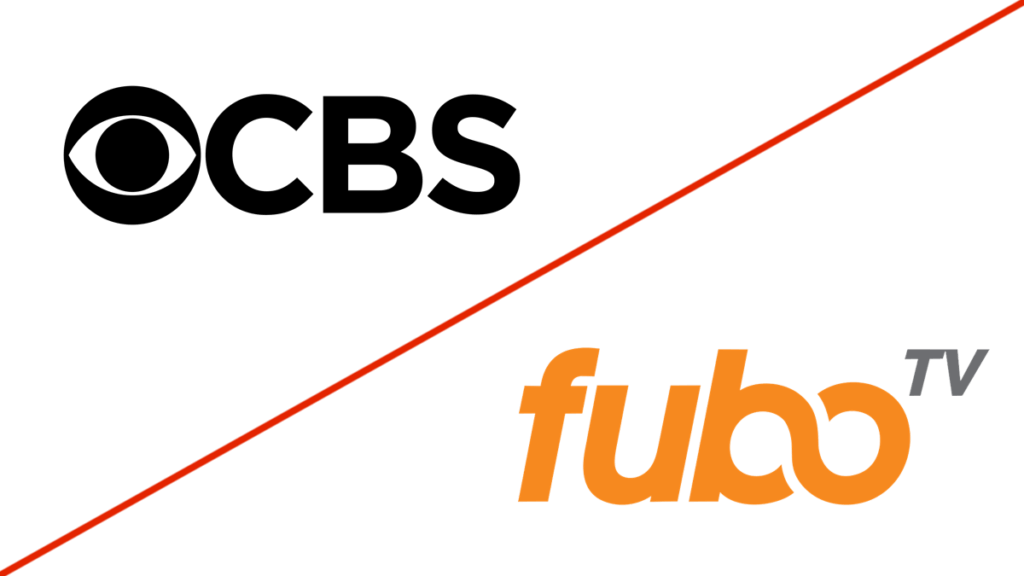 TV broadcast rights can be very confusing to your average TV viewer. For local affiliates carrying national programming like CBS, it is even more confusing as most of these local affiliates are owned by companies other than CBS. CBS owner Paramount Global made a deal with streaming service FuboTV to stream CBS national and CBS local content. Local CBS affiliates have the option to opt-in or both of that deal. If a local CBS affiliate decided not to take the agreement, then fuboTV would provide customers in that area with the national CBS feed instead of the local feed. This would mean the customer can still watch CBS prime time shows and all national sports. However, they would lose local programming like their local news and, in many cases, shows like Wheel of Fortune that strikes deals with local affiliates for their timeslots.
This deal goes into effect Monday, January 30th, at 5:00 PM ET. If your local CBS affiliates opted out of the deal, you will no longer have access to your local CBS programming. Instead, you will get the national feed, which provides all the CBS TV Shows that run in primetime and any live sports airing nationally on CBS. There are local CBS stations that Paramount Global owns and a few locally owned affiliates that opted into the deal. Those channels will still provide local programming as they automatically opt into the deal.
What To Do If You Lost Local CBS on FuboTV
If you live in one of the areas that lost your local CBS affiliate (Full list below), you will still have live access to national sports, and prime-time CBS shows since fuboTV will supply you with a national CBS feed. However, if you must have your local CBS, you can try Paramount+'s "Premium Plan." The monthly price is $11.99 per month after 7-day free trial, and you can cancel at any time. You can see our review of Paramount+ for more details. You can also check out any of the other streaming services that provide CBS, like DIRECTV STREAM, Hulu Live TV, or YouTube TV to see if they provide your local CBS affiliate.
What CBS Local Channels Left FuboTV
Local CBS affiliates owned by Nexstar, TEGNA, Sinclair, and Scripps all declined to opt into the new carriage deal. These networks will no longer have local CBS programming streamed on FuboTV. However, those channels will be replaced with a time zone-appropriate national CBS feed. East and Central Time zones will receive the CBS national East Coast feed, while Pacific and Mountain zones will receive the West coast feed. The CBS local affiliates leaving FuboTV today are:
Abilene-Sweetwater, TX – KTAB
Albany-Schenectady-Troy, NY – WRGB
Albuquerque-Santa Fe, NM – KRQEDT
Alexandria, LA – KALBDT
Amarillo, TX – KFDA
Anchorage, AK – KYES
Atlanta, GA – WGCL
Augusta, GA-Aiken, SC – WRDW
Bakersfield, CA – KBAK
Bangor, ME – WABI
Baton Rouge, LA – WAFB
Beaumont-Port Arthur, TX – KFDM
Bend, OR – KBNZ
Billings, MT – KTVQ
Biloxi-Gulfport, MS – WLOX
Birmingham, AL (Anniston-Tuscaloosa) – WIAT
Bluefield-Beckley-Oak Hill, WV – WVNS
Boise, ID – KBOI
Buffalo, NY – WIVB
Burlington, VT-Plattsburgh, NY – WCAX
Butte-Bozeman, MT – KXLF
Cedar Rapids-Waterloo-Iowa City-Dubuque, IA – KGAN
Champaign-Springfield-Decatur – WCIA
Charleston -Huntington, WV – WOWK
Charleston, SC – WCSC
Charlotte, NC – WBTV
Cheyenne-Scottsbluff, NE – KGWN
Cincinnati, OH – WKRC
Clarksburg-Weston, WV – WDTV
Cleveland-Akron, OH (Canton) – WOIO
Colorado Springs-Pueblo, CO – KKTV
Columbia-Jefferson City, MO – KRCG
Columbia, SC – WLTX
Columbus, GA (Opelika, AL) – WRBL
Columbus, OH – WBNS
Corpus Christi, TX – KZTV
Davenport, IA – Rock Island-Moline, IL – WHBF
Dayton, OH – WHIO
Des Moines-Ames, IA – KCCI
Dothan, AL – WTVY
Duluth-Superior, MN – KBJR
El Paso, TX (Las Cruces) – KDBC
Eugene, OR – KVAL
Fairbanks, AK – KXDF
Fargo-Valley City, ND – KXJB
Flint-Saginaw-Bay City, MI – WNEM
Fresno-Visalia, CA – KGPE
Ft. Smith-Fay-Springdale-Rogers, AR – KFSM
Ft. Wayne, IN – WANE
Grand Junction-Montrose, CO – KREX
Great Falls, MT – KRTV
Green Bay-Appleton, WI – WFRV
Greensboro-High Point-Winston Salem, NC – WFMY
Greenville-New Bern-Washington, NC – WNCT
Greenville-Spartanburg, SC – Asheville-Anderson, NC – WSPA
Harlingen-Weslaco-Brownsville, TX – KGBT
Harrisburg-Lancaster-Lebanon-York, PA – WHP
Harrisonburg, VA – WSVFDT
Hartford-New Haven, CT – WFSB
Hattiesburg-Laurel, MS – WHLT
Honolulu, HI – KGMB
Houston, TX – KHOU
Huntsville-Decatur (Flor) – WHNT
Idaho Falls-Pocatello, ID – KIFIDT
Indianapolis, IN – WTTV
Jackson, MS – WJTV
Johnstown-Altoona-State College, PA – WTAJ
Joplin, MO – Pittsburg, KS – KOAM
Kansas City, MO – KCTV
Knoxville, TN – WVLT
La Crosse-Eau Claire, WI – WKBT
Lafayette, LA – KLFY
Lansing, MI – WLNS
Laredo, TX – KYLX
Las Vegas, NV – KLAS
Lexington, KY – WKYT WYMT
Lincoln-Hastings-Kearney, NE – KOLN
Little Rock-Pine Bluff, AR – KTHV
Louisville, KY – WLKY
Lubbock, TX – KLBK
Macon, GA – WMAZ
Madison, WI – WISC
Mankato, MN – KEYCDT
Medford-Klamath Falls, OR – KTVL
Milwaukee, WI – WDJT
Minot-Bismarck-Dickinson, ND (Williston) – KXMC
Missoula, MT – KPAX
Mobile, AL-Penscaola, FL (Ft. Walt) – WKRG
Monroe-El Dorado, AR – KNOE
Monterey-Salinas, CA – KION
Myrtle Beach-Florence, SC – WBTW
Nashville, TN – WTVF
New Orleans, LA – WWL
Norfolk-Portsmouth-Newport News, VA – WTKR
North Platte, NE – KNPL
Odessa-Midland, TX – KOSA
Oklahoma City, OK – KWTV
Omaha, NE – KMTV
Orlando-Daytona Beach-Melbourne, FL – WKMG
Ottumwa-Kirksville, IA – KTVO
Paducah, KY – Cape Girardeau, MO – Harrisburg, IL – KFVS
Palm Springs, CA – KPSP
Panama City, FL – WECP
Parkersburg, WV – WIYE
Peoria-Bloomington, IL – WMBD
Phoenix, AZ (Prescott) – KPHO
Portland-Auburn, ME – WGME
Portland, OR – KOIN
Presque Isle, ME – WAGM
Providence, RI-New Bedford, MA – WPRI
Quincy, IL – Hannibal, MO – Keokuk, IA – KHQA
Raleigh-Durham, NC (Fayetteville) – WNCN
Rapid City, SD – KCLO
Reno, NV – KTVN
Richmond-Petersburg, VA – WTVR
Roanoke-Lynchburg, VA – WDBJ
Rochester, NY – WROC
Rockford, IL – WIFR
Salt Lake City, UT – KUTV
San Angelo, TX – KLST
San Antonio, TX – KENS
San Diego, CA – KFMB
Santa Barbara-San Marcos-San Luis Obispo, CA – KCOY
Savannah, GA – WTOC
Seattle-Tacoma, WA – KIRO
Sherman, TX – Ada, OK – KXII
Shreveport, LA – KSLA
Sioux City, IA – KMEG
Sioux Falls, SD (Mitchell) – KELO
South Bend-Elkhart, IN – WSBT
Spokane, WA – KREM
Springfield-Holyoke, MA – WSHM
St. Joseph, MO – KCJO
St. Louis, MO – KMOV
Tallahassee, FL – Thomasville, GA – WCTV
Tampa-St. Petersburg, FL (Sarasota) – WTSP
Toledo, OH – WTOL
Topeka, KS – WIBW
Traverse City-Cadillac, MI – WWTV
Tri-Cities, TN-VA – WJHL
Tucson, AZ (Sierra Vista) – KOLD
Tulsa, OK – KOTV
Twin Falls, ID – KMVT
Tyler-Longview, TX – KYTX
Waco-Temple-Bryan, TX – KWTX KBTX
Washington, D.C. (Hagerstown, MD) – WUSA
Watertown, NY – WWNY
Wausau-Rhinelander, WI – WSAW
West Palm Beach-Ft. Pierce, FL – WPEC
Wheeling-Steubenville, WV – WTRF
Wichita-Hutchinson, KS – KWCH
Yakima-Pasco-Richland-Kennewick, WA – KIMA
Youngstown, OH – WKBN
Local CBS Channels Remaining on FuboTV
We reached out to fuboTV for a comprehensive list of local CBS affiliate channels that will be staying on FuboTV and received the following statement, "FuboTV's affiliation agreement with Paramount Global includes our right to carry CBS owned and operated local stations and affiliated stations upon their election to opt into it. Unfortunately, some CBS affiliates have decided not to opt into our current agreement. In those affected affiliate markets, Fubo will switch customers to a national feed of CBS's signal, allowing our customers to continue watching their favorite CBS programming."
CBS local stations that opted into the deal, along with affiliated owned and operated by Paramount Global, will keep their local feeds on fuboTV. Those Local Affiliates are:
Albany, GA – WSWG
Austin, TX – KEYE
Baltimore, MD – WJZ
Binghamton, NY – WBNG
Boston, MA (Manchester) – WBZ
Bowling Green, KY – WNKY
Charlottesville, VA – WCAV
Chattanooga, TN – WDEF
Chicago, IL – WBBM
Chico-Redding, CA – KHSL
Columbus-Tupelo-West Point, MS – WCBI
Dallas-Ft. Worth, TX – KTVT
Denver, CO – KCNC
Detroit, MI – WWJ
Elmira, NY (Corning) – WENY
Erie, PA – WSEE
Eureka, CA – KVIQ-LD
Evansville, IN – WEVV
Ft. Myers-Naples, FL – WINK
Gainesville, FL – WGFL
Grand Rapids-Kalamazoo-Battle Creek, MI – WWMT
Greenwood-Greenville, MS – WXVT
Jackson, TN – WBBJ
Jacksonville, FL – WJAX
Jonesboro, AR – KJNB
Lafayette, IN – WLFI
Lake Charles, LA – KSWL
Lima, OH – WOHLDT
Los Angeles, CA – KCBS
Marquette, MI – WZMQ
Memphis, TN – WREG
Meridian, MS – WMDN
Miami-Fort Lauderdale, FL – WFOR
Minneapolis-St. Paul, MN – WCCO
Montgomery-Selma, AL – WAKA
New York, NY – WCBS
Philadelphia, PA – KYW
Pittsburgh, PA – KDKA
Rochester-Mason City-Austin, MN – KIMT
Sacramento-Stockton-Modesto, CA – KOVR
Salisbury, MD – WBOC
San Francisco-Oakland-San Jose, CA – KPIX
Springfield, MO – KOLR
Syracuse, NY – WTVH
Terre Haute, IN – WTHI
Utica, NY – WKTVDT
Wichita Falls, TX – Lawton, OK – KAUZ
Wilkes Barre-Scranton-Hazelton, PA – WYOU
Wilmington, NC – WWAY
Yuma, AZ – El Centro, CA – KYMA
Need More Information?
If this article didn't answer your specific question, head over to our Home Page! It will guide you to affordable internet providers, streaming services to meet your needs, information on antennas, and many more tools and resources to help you save money on TV and Internet access.
For the latest news tips and tricks on cutting the cord and other tech topics be sure to follow our Google News Feed, like our Facebook Page and Follow Us on Twitter.
Join Millions of Cord Cutters
*
Disclosure: Grounded Reason is supported by a small commission for purchases made through product links on this website. We do not accept compensation from companies attempting to sway our review of products.