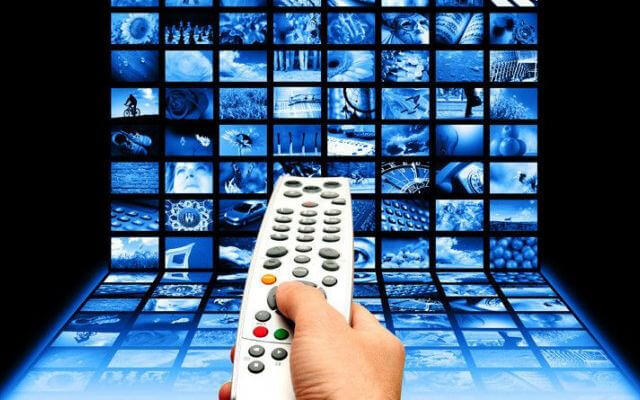 New year, new resolutions, new calendar, new TV! What is better in the cold winter months after the holiday excitement dies down than curling up with something good to watch? As all the networks slowly roll back into their regular programming and mid-season replacements, the streaming services are likewise getting in on the action, with hundreds of fresh offerings from Amazon, Netflix, and Hulu. We did a little digging to come up with some highlights of what's coming to streaming in January.
Shows New on Amazon
A big focus on Amazon is often movies, and with the Oscars around the corner, a lot of this past year's art house films are moving into streaming. The Amazon Original film Beautiful Boy had a limited theatrical release this fall, but will have its official debut on Amazon Prime January 4. Beautiful Boy stars Steve Carrell, andis based on the individual memoirs of father and son Nic and David Sheff, and deals with the struggles of a family dealing with their son's drug addiction.
In addition, look for Prime streaming access to two other films that led the summer art house film scene this year, Leave No Trace (January 3) and Eighth Grade (January 13). Amazon also is making a large group of 2018 documentaries available for Prime streaming beginning in January.
As far as Amazon Original series go, there are several exciting options landing in January. First up, Informer (January 11) is a British thriller centered on a second-generation British-Pakistani man named Raza, living in London, who is coerced into informing for a Counter-Terrorism officer. The visually striking and intricately written suspense drama originally aired on BBC One in the UK in October, to overly strong reviews.
Four More Shots Please! (January 25) is a 10-part Amazon Original comedy series set in Mumbai, following the lives of four very different, urban young woman who gather for drinks each week. The series follows them as they navigate their daily lives in a country still balancing between family tradition and modern society, and the changing roles of women in 2018 India.
Returning Amazon Original, The Grand Tour comes back with its third season on January 18. Join car guys Jeremy Clarkson, Richard Hammond, and James May as they continue their automotive adventures, this year taking their show on the road to visit Mongolia, China, Colombia, and Detroit, among other international locations.
For kids, Amazon Original's new The Adventures of Rocky and Bullwinkle, which delivered the first half of season 1 earlier in 2018, promises a continuation of the season in January (although no date has been added yet).
Also moving from rental to Prime streaming on January 1 are several 2018 PBS series, including the first season of the critically acclaimed science and nature program, Nova Wonders, as well as Breaking Big and First Civilizations.
For more on what's new at Amazon, keep an eye on their page, New this month and coming soon. The full listing won't turn over until January, but you can read more about upcoming original programming, and check back January 1 for a full list of all the shows and movies coming to Prime.
New to Hulu in January
Hulu's lineup of titles is extensive in January, if largely due to all of the network shows returning after the winter hiatus, but not so much with new original programming. However, there are quite a few cable and network shows that weren't previously available bringing full seasons to the service, so you can binge back seasons without a cable subscription, plus enjoy a massive number of classic movies to while away the chilly winter months.
The only Hulu Original series returning in January is Future Man (season 2, January 11.) This dark comedy stars Josh Hutcherson (Hunger Games) and Eliza Coupe (Happy Endings) as a janitor and gamer who is called upon to save the world.
Of the more anticipated TV releases coming to Hulu are Season 2 of FX's comedy hit Atlanta, starring Donald Glover, and the full season 1 is streaming now if you want to binge before season 2 drops on January 1.
Hulu is also bringing several existing shows to their viewers, including the hit British series Butterfly (January 18). The three-part drama tells the story of an 11-year-old boy who struggles with his real identity as a girl.
From Canada, Hulu brings in the first season of Burden of Truth( (January 12), a drama about a corporate city attorney who returns home for a legal battle between a pharmaceutical company and a group of girls with a mysterious illness.
Other cable shows getting picked up for Hulu streaming include the first season of AMC's Lodge 49 (January 7), and the first three season's of Bounce TV's prime time soap opera that centers on a Southern Baptist Church, Saints & Sinners (January 1.)
For reality TV fans, among the series adding new previously-aired seasons to Hulu on January 18 are:
History Channel has a lot of offerings on Hulu Live, but with several titles on their January release list, does this mean that they will move to the regular streaming service? A few of the History shows listed for release on January 18 are:
With several Stephen King-based series in their Hulu Originals lineup, it's not surprising the streaming service is adding more classics from the master of horror to its bank. Among the many, many January movie additions from King are Cujo, The Dead Zone, Graveyard Shift, and Pet Sematary (one and two).
Like Amazon, the New This Month page from Hulu is based on the current month, so the full list of January releases will be updated in the new year, but you can also check out the Originals Premiere Dates page to see when new programming is coming.
New To Netflix in January
Netflix is starting out 2019 with a bang, releasing more than three dozen Netflix Originals, in both series and films. While some originals are international imports, and there are several continuations of existing series, quite a few new shows are making their debut.
Among the hit Netflix Originals with new seasons airing in January are:
One of the many areas Netflix has put a lot of energy is kids' programming, with more options than you can count, and several original programs that have made a big impact, like the charming Hilda. In January, the service adds two new original programs for kids with Pinky Malinky (January 1), a mockumentary animated show about the everyday life of a happy-go-lucky hot dog living in a human world, and Carmen Sandiego (January 18), which follows the modern day Robin Hood in her iconic red trench coat on her quest to steal back stolen goods around the globe.
Original programming on the more adult side include Sex Education (January 11) a comedy about an awkward high school student who channels his knowledge of his mother's sex therapy practice into an underground sex therapy clinic for his fellow students.
Black Earth Rising(January 25) is a contemporary thriller about a Rwandan woman who was orphaned and raised in London now retracing her past, and the turmoil ignited by the prosecution of international war crimes. A co-production between BBC Two and Netflix, the series had its UK debut in September 2018 to solid reviews and acclaim.
Netflix has made a trend for itself in importing successful international television series, including Cable Girls, The Fall, and Dark, a particularly captivating German thriller that combines time-travel with an abduction mystery. On January 10, Netflix brings to viewers its first Hebrew-language drama, When Heroes Fly, a successful Israeli thriller about a group of four army veterans reunited a decade later for one final mission into Colombia.
In the home and lifestyle reality series, Netflix scored big with a new series from de-cluttering expert and author Marie Kondo, as she guides guests who are ready to tackle the clutter that is holding them back in their lives withTidying Up with Marie Kondo(January 1).
On January 1, Netflix launches COMEDIANS of the world, a first-ever series bringing together performances from 47 diverse comedians from 13 regions around the globe, performing stand-up in eight languages. Other comedy programs include the multi-part comedy/documentary series, Trigger Warning with Killer Mike (January 25) follows the rapper and activist as he explores socially relevant issues and examines cultural taboos, plus two new specials, Sebastian Maniscalo: Stay Hungry(Janauary 15) andGabriel "Fluffy" Iglesias: One Show Fits All(January 29).
Among the other offerings are several original movies, foreign language imports, and new documentaries to choose from. Explore upcoming originals on their New & Upcominglisting, or filter your search by Netflix Originals.
One last intriguing thing to keep an eye out for? A documentary on the doomed luxury music event that wasn't, Fyre Festival, with FYRE: The Greatest Party That Never Happened(January 18).
How to Watch:
Hulu
Subscribing to Hulu is easy, you can start with a free trial month, and then choose from three plans:
$5.99/month with limited commercials
$11.99/month commercial free
$44.99/month commercial free + live TV of up to 50 channels, as well as on-demand feature.
Hulu can be watched through Hulu.com online, as well as apps for Apple TV, Roku, Chromecast, Amazon Fire, Xbox, and mobile devices. Check out our extensive review of Hulu for more information.
Amazon
Amazon Prime comes with a free 30-day trial for new subscribers, and then a choice of three subscriptions plans:
A video-only plan for $8.99 a month
Monthly Amazon Prime rate of $12.99, including all Prime benefits
Annual Amazon Prime rate of $119, including all Prime benefits
(There are also discounted plans for students and members with valid EBT or Medicaid cards.)
Episodes can be streamed on the Amazon website, or watched through any device that hosts the Amazon Video app, including Roku, Apple TV, Tivo, as well as smart TVs, gaming consoles, and mobile devices. Shows and movies can also be downloaded for offline viewing in-app.
Netflix
New to Netflix? You can start with a free month trial, and then choose between three plans:
$7.99 – limited to 1 screen at a time, and no HD availability
$10.99 – up to 2 screens streaming at the same time, basic HD availability
$13.99 – up to 4 screens streaming at the same time, basic and Ultra HD availability
Netflix has apps for mobile devices, as well as streaming devices including Roku, Apple TV, Tivo, Chromecast, and Fire TV. You can also watch online at Netflix.com.
Need More Information?
If this article didn't answer your specific question, head over to our Home Page! It will guide you to affordable internet providers, streaming services to meet your needs, information on antennas, and many more tools and resources to help you save money on TV and Internet access.
For tips and tricks on cutting the cord and other tech topics be sure to join our Facebook Page.
Join Millions of Cord Cutters
Disclosure: Grounded Reason is supported by a small commission for purchases made through some product links on this website. We do not accept compensation from companies attempting to sway our review of products.